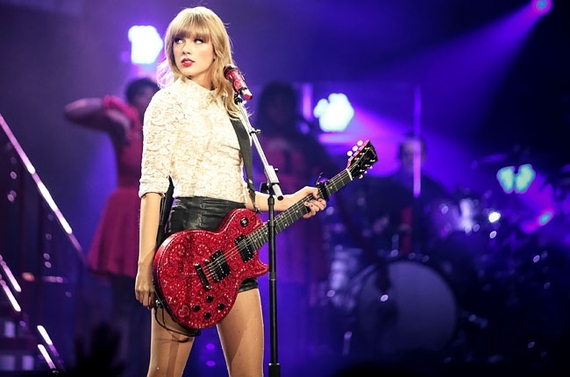 Whether you are a Taylor Swift fan or not, there is no denying that this songstress is one of the biggest and most successful music acts in the business today and on her way to becoming one of the most profitable female artists in history. There is a great deal that can be learned from Taylor Swift, her career and her impressive rise to fame at such a young age. However, from a PR perspective what is most impressive about Taylor Swift is the way she uses social media to her advantage.
While not all of us will be reaching out to the hundreds of millions of followers the singer has on social media, we can take a look at the way she approaches her social media accounts as they serve as important reminders of the foundations of media relations. Here are some of the biggest tips and lessons we can take away from Taylor Swift's approach to social media PR.
Diversify Your Approach to Reach the Most People
When it comes to having strong media relations, one of the best things you can do is to figure out how to reach the most people. One of the first things that many people learn about social media is to create several accounts and link them together, to keep generating attention from all types of individuals. Swift has more than 54 million followers on Twitter 23 million on Instagram and more than 75 million on Facebook.
The key to her success is not in her numbers but how she approaches each platform. She posts different types of content on different platforms. She uses Twitter and Instagram to connect with her fans on a more personal level and to really create a strong public image, while Facebook is all about promoting her brand and her image with the public.
Know What the Public Expects From You
Taylor Swift has an image. It is not the image of many of her peers or fellow millennials, but one that is entirely her own. The public has a certain expectation of Swift to act a certain way and to keep her wholesome image going. Swift has become an expert in branding and PR by keeping this idea going in the eyes of her social media followers. Look at Swift's Instagram account, it is not filled with her attending glamorous Hollywood events or photoshopped in a photo shoot, they are images of her watching movies at home with her cat, or in other words, making sure her public image stays intact.
PR is All About Maintaining Relationships
Any PR pro knows that good public relations is all about the relationships your company forms and maintains. Good PR is about the relationships that benefit the company and the public. This is something that Swift has proven to be a queen at, particularly with her social media efforts.
Swift has been known to use Instagram and Twitter to surprise fans on holidays, write uplifting comments to followers who were bullied, post pictures with those waiting for autographs and more. Her social media efforts are all about the relationships she has and the ones she is building with the public and because of small but meaningful efforts like this she has maintained a strong public image, even in a world filled with gossip sites and tabloid magazines.
Calling all HuffPost superfans!
Sign up for membership to become a founding member and help shape HuffPost's next chapter