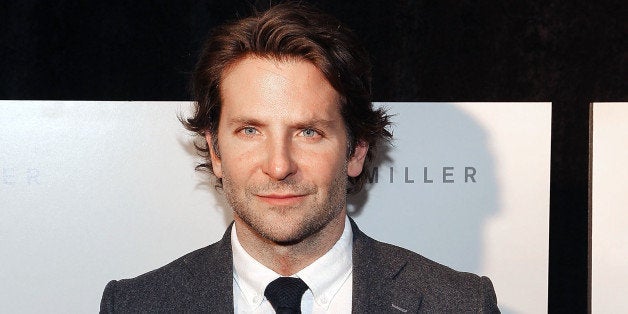 We are living through another dramatic moment in the complex relationship of war and cinema. This time, Clint Eastwood's American Sniper is the movie at issue. It has been nominated for six Academy Awards and praised as an anti-war movie, but has also been attacked for glorifying combat and misrepresenting the American campaign in Iraq.
This controversy is nothing new in film history.
War and cinema have been both allies and enemies at times. And illuminating this tangled past can, in fact, help us to understand the backstory of the accusations and defenses that swirl around American Sniper.
For generations, provocative questions have been raised about war films.
Can a war movie be anti-war in sentiment? Who gets to make combat films, and are veterans the only ones who can speak to the truths about war? Combat films almost always rotate around a small group of men who are on a mission, led usually by one individual whose point of view predominates. What does this individual -- his military role and personality -- tell us about the period in which the film was made?
It's easiest to trace the moments of collaboration, with World War II a notable chapter in cinema's support of government appeals for mobilization, in part because of the quality of the film professionals recruited. Frank Capra put aside his features to make the U.S. Department of Defense series Why We Fight, and a young Roberto Rossellini made movies about the Navy, Air Force and the Army for the Italian Fascist government.
Anti-war movies rarely had government support, but boast equally eminent authors, from Jean Renoir (La Grande Illusion, 1937) to Stanley Kubrick (Paths of Glory, 1957) and onward. When set during active combat, such films often spark debates about whether the anti-war war film is a contradiction in terms. Before American Sniper, Apocalypse Now (Francis Ford Coppola, 1979) came under attack: It could not be labeled an anti-war movie, some critics held, because the immersive effects of its presentation of the visual and sound spectacle of war far overwhelmed any anti-war message.
In truth, war has been a dynamic, if often contentious, partner for the cinema. Around the world, warfare has given the movie industry a set of experiences, collaborations and audiences eager to be shocked and mesmerized. As the film historian Pierre Sorlin observed, every war produces its own image bank -- World War I conjures up trenches and mountains of shells, and Vietnam jungle warfare and the drone of helicopters -- that subsequent war films draw on, creating an endless loop between reality and fiction.
Today, as 100 years ago, war films stage the latest thinking in military strategy, and the technologies that accompany it, dramatizing the difficulties and possibilities they present for military operatives. Aerial warfare, and pilots, featured heavily for more than half a century. Starting in 1911-1912, when embedded Italian operators filmed the world's first aerial bombings (during the Italo-Turkish war for Libya), aviation offered a new aesthetic that forever changed how war was filmed. Aviation pictures habituated viewers to the thrill of having their sight aligned with that of the bomber, while sparing them the vision of the bomb's human casualties.
This conceit -- placing the spectator in the position of the targeter, with all implication regarding his or her identification with the film's military protagonist -- has proved among the most durable legacy of the war-cinema coupling. In recent decades, though, as the traditional battlefield has deconstructed, the military viewfinder locks on civilians as well as combatants, raising ethical dilemmas for the soldier and by extension for the viewer. This is the case in Lebanon (Samuel Maoz, 2009), for example, which is filmed mostly from inside a tank.
The increasing involvement of American forces in counterinsurgency campaigns in connection with the War on Terror has created new interest in small war tactics, in which sharpshooters and surveillance have a prominent role. Thus did Gillo Pontecorvo's 1966 The Battle of Algiers, on Algerian insurgency against French colonial rule, seem relevant enough to merit a screening at the Pentagon in 2003.
And thus does a sniper serving in Iraq become the protagonist of what has become the highest-grossing war film in American history. Eastwood is doing nothing new in seeking our identification with Bradley Cooper's Chris Kyle -- by aligning our vision with his, the director is involving us in the moral calculus and emotional burdens that come with the decision to take a life.
It is in those scenes, where the film is at its most ambiguous as an anti-war war film, American Sniper most purely channels the long history of warfare and its cinematic representation. With his mechanically enabled vision, which allows an easy passage between sighting and shooting, the figure of the sniper allows us to isolate the unresolved issue that has plagued the war-cinema relationship since its inception: That violence, for many, is something that becomes entertaining when experienced at a remove.
REAL LIFE. REAL NEWS. REAL VOICES.
Help us tell more of the stories that matter from voices that too often remain unheard.