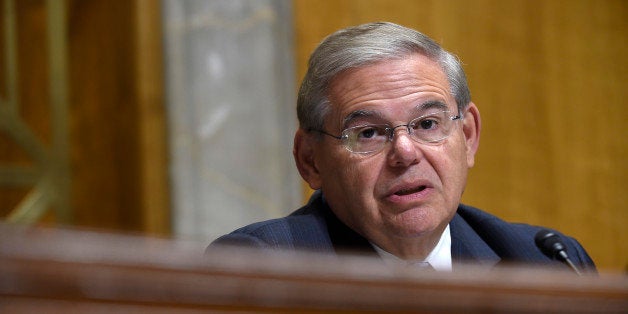 WASHINGTON -- The Senate Foreign Relations Committee voted Thursday to pass new war authorization legislation for the fight against Islamic State militants.
The Authorization for Use of Military Force, or AUMF, passed the committee on a 10-to-8 vote. No Republicans voted for it.
Sen. Bob Menendez (D-N.J.), the chairman, laid out the authorization's details: It limits military force against the Islamic State in Iraq and Syria, also known as ISIL, to three years; it requires the administration to report to Congress every 60 days; and it prohibits the deployment of U.S. combat troops, except in specific cases such as those involving the rescue or protection of U.S. soldiers or for intelligence operations.
The AUMF also addresses the group's abuse of women and girls, requires Congress to fully offset the costs of the war, and sunsets a sweeping AUMF from 2001 -- the one that President Barack Obama says currently gives him the authority to carry out military strikes against the Islamic State without new congressional authorization -- after three years. Some lawmakers strongly disagree Obama has that authority.
The bill isn't going anywhere this year. The committee's vote is an eleventh-hour attempt by Democrats to force a debate on war authorization before lawmakers adjourn for the year. No major action on war authorization is expected until next year, when Republicans will control both chambers.
Still, many on the committee felt Thursday's vote was necessary, including Sen. Rand Paul (R-Ky.), who raised the issue at a hearing last week. Lawmakers have grown frustrated with the administration for failing to submit draft AUMF language, and for not providing top Defense Department and other intelligence officials to testify on the direction of the war against the Islamic State. Secretary of State John Kerry did testify earlier this week, but senators suggested it was too little too late.
In the meantime, the U.S. has led more than 1,100 airstrikes and spent more than $1 billion fighting the Islamic State since August.
Sen. Bob Corker (R-Tenn.), who will take over as chairman next year, said he opposed the AUMF because he has "no earthly idea" about the administration's strategy, and because it's best to wait to hear from them before putting parameters on military efforts. He noted that Kerry told the committee that the administration has reservations about the limits that Menendez's AUMF puts on ground troops.
"I cannot support and will not support the AUMF today as it's written today knowing that this administration, let's face it, at a minimum has been cautious in its foreign policy," Corker said. "They've said to this committee, this won't work for them."
Menendez said it's lawmakers' duty to put checks and balances into any war authorization, not simply to go along with what the White House wants.
"I am not going to submit my responsibility ... to any executive who doesn't send you an AUMF, and by not doing so, could conduct a war without authorization of the Congress," said Menendez. "I do not believe the sole purpose of Congress is to send an authorization that that president will sign only because they totally agree with it."
Throughout the two-hour meeting, Democrats emphasized that Congress has a role to play in preventing the president from conducting an open-ended war. Republicans complained that the AUMF ties the president's hands by putting conditions on the use of ground troops and on how long the authorization will remain in force.
"I think it's important to weigh in and limit the ability, without coming back to Congress, to put tens of thousands of troops on the ground to fight ISIL," said Sen. Jeanne Shaheen (D-N.H.).
"If we pass this proposal here today ... what we would be saying is, 'we're not allowed to use ground troops but you could use nuclear weapons.' There's no prohibition against using nuclear weapons in this," said Sen. Marco Rubio (R-Fla.). "This effort to micromanage the tactical pursuit of the objectives we've laid out is a grave error."
The committee rejected a couple of amendments. Sen. Tom Udall (D-N.M.) proposed limiting the AUMF to one year, and Paul proposed limiting military action to Iraq and Syria. Both drew bipartisan votes in support.
Even though this AUMF isn't likely to go anywhere, Sen. Barbara Boxer (D-Calif.) praised Menendez for having "a lot of guts" to force a standoff with the administration over the timing of a war authorization debate.
"I think we can all admit, with Secretary Kerry, I didn't sense that he was thrilled we are going forward," Boxer laughed. "You are just standing up for the rights and the prerogatives of members of the United States Senate and the Congress."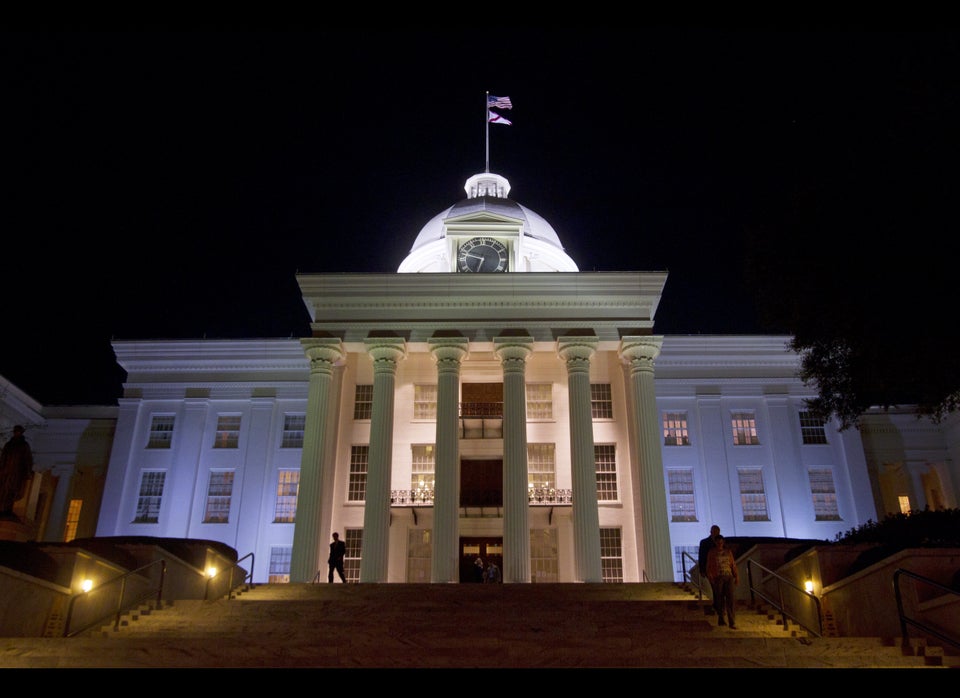 U.S. State Capitol Buildings
Popular in the Community