Special Warfare Operator Chief Edward "Eddie" Gallagher is one of a number of service members accused or convicted of war crimes whom Trump may be considering pardoning, The New York Times reported Saturday. The Trump administration requested background paperwork on the men for possible pardons by Memorial Day.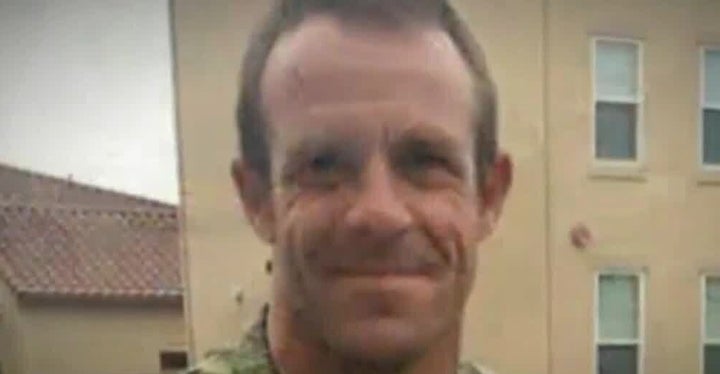 Gallagher is charged with firing on civilians in Iraq in 2017, and fatally stabbing a wounded teenage ISIS fighter. He allegedly bragged about racking up civilian kills and threatened members of his SEAL team if they reported him. He has pleaded not guilty.
According to a military investigation report viewed by the Times, Navy SEAL commandos from Team 7's Alpha Platoon were warned by their superiors — friends of Gallagher — that they risked their careers by speaking out against him.
Gallagher's lawyer, Timothy Parlatore, was surprised to hear about Trump's action, and said that ideally his client would be acquitted at his trial. But just days earlier, defense attorneys demanded a hold on the case and that prosecutors stop monitoring defense emails in a hunt for a document leak, according to court filings obtained by The Associated Press.
Gallagher has apparently become a favorite of Trump:
Trump could announce a pardon for Gallagher even before his trial is scheduled to begin on May 28. Other SEAL team members are still scheduled to testify against him, per The Navy Times.
Several veterans have spoken out against the possible pardons, saying honoring alleged military criminals denigrates those who served with integrity:
Earlier this month, Trump issued a pardon for former Army First Lt. Michael Behenna, who drove an Iraqi prisoner into the desert in 2008, stripped him and fatally shot him. Behenna was convicted of unpremeditated murder and was already serving a reduced sentence when the president pardoned him.