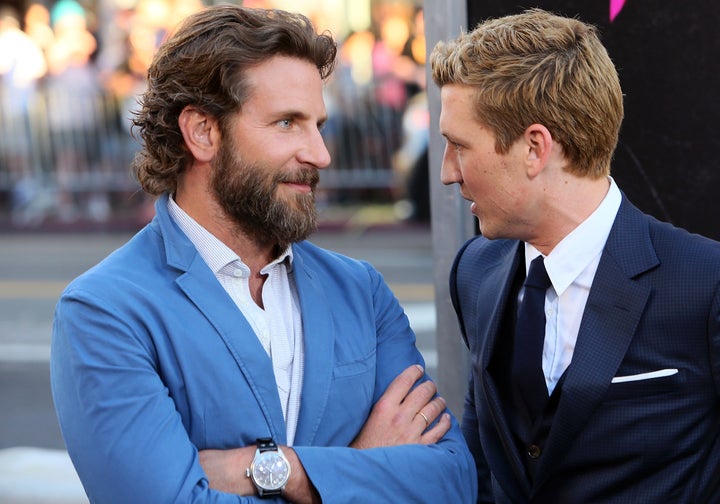 It's been three years since the third and supposedly final installment of "The Hangover" was released, and it appears director Todd Phillips is putting it all behind him. Kind of.
In a luxury hotel room at New York City's Mandarin Hotel earlier this month, Phillips met with press to discuss his new movie, "War Dogs." While vaping, Phillips told The Huffington Post that although "War Dogs" takes a stab at political satire, the core still comes from the same DNA as his previous work. The director explained that he likes creating movies about guys who make bad decisions ― certainly the heart of "War Dogs."
"It appeals to me because bad decisions generally lead to mayhem," said Phillips. "And mayhem is always fun to document."
The movie, which hits theaters Friday, centers around two 20-something friends who become international arms dealers and try to supply the United States Military during the Iraq War. But what sets "War Dogs" apart from Phillips' past bad-decision films, such as "Old School" and "The Hangover" trilogy, is that he is trying to use that jumping-off point of youthful mayhem to also make a high-reaching satire of the American political system.
As Phillips said himself, the lofty goal of "War Dogs" is similar to when director and comedian Adam McKay released "The Big Short" in 2015, using comedic sensibilities to keep an audience invested in learning about the bigger problem of Wall Street fraud.
"I think people in general are getting the feeling that, yeah, the system is rigged, and more filmmakers are looking into that," said Phillips. "[Recently] there have been a lot of movies about [how] the system is rigged, this felt like it fit in that pantheon."
All in all, "War Dogs" is Phillips' attempt to reveal the high-level of ridiculousness within the U.S. government.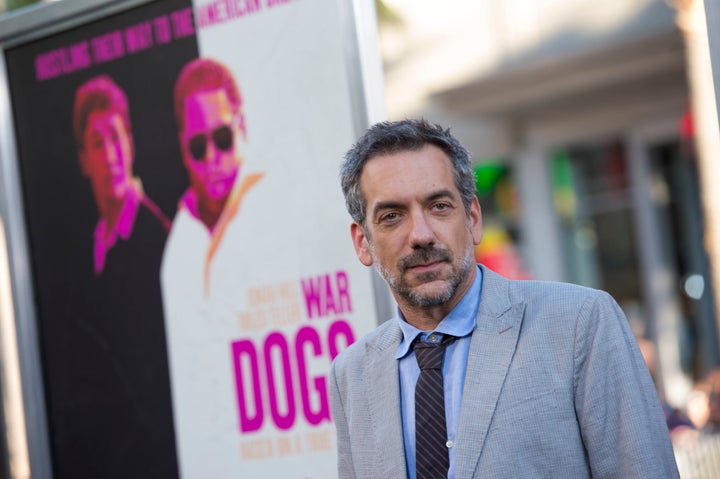 "Bradley and I obviously met on 'The Hangover' movies and we became really fast friends," said Phillips. "Now he's pretty much one of my best friends."
Cooper plays a nefarious arms dealer who operates outside of the law. The Hill and Teller characters have to decide whether the U.S. government unofficially wants them to go down a similarly illegal path, if that's what it takes to make sure they're successfully supplying the Army with weapons.
"I think if you watch this movie through the correct lens, it's not really an indictment of these two boys, it's really an indictment of the government and there sort of lack of oversight or willingness to look the other way when a deal is too good to be true," Phillips said of "War Dogs." "Bradley says in the movie, 'The government wants to look the other way, don't give them a reason not to.' For me, that was kind of the thesis of the film."
And Phillips continued, "Even though it's like colorful and there's a lot of fucked up shit that happens, if the movie is political at all, that's its statement."
"War Dogs" is based on the true story of David Packouz and Efraim Diveroli, which came to light in a 2011 Rolling Stone story titled "The Stoner Arms Dealers: How Two American Kids Became Big-Time Weapons Traders." Phillips bought the rights to the story, but both Hill and Teller were interested in making a movie about Packouz and Diveroli, as well.
Hill tried to buy the rights himself before agreeing to team up with Phillips, while Teller ― who also had a vape next to him during our sit-down interview about the movie ― explained that his dad forwarded him the Rolling Stone piece, writing, "Here's the article ... you're perfect for it."
Teller's character, David, is the audience's way into the story as he's the more widely relatable one of the duo and narrates the plot from time to time. 
"It's not like they opened this door, this door was already opened," said Teller, discussing the political implications of the movie. "And a lot of the shit that they did was not illegal."
Although the movie aims to poke fun at the absurdity of government policy, Phillips stressed that he was "not making a documentary."
"As a great writer once said, 'Never let the facts get in the way of the truth,'" Phillips said before laughing, "And I think that's a pretty dead on way of explaining it." 
REAL LIFE. REAL NEWS. REAL VOICES.
Help us tell more of the stories that matter from voices that too often remain unheard.
BEFORE YOU GO
PHOTO GALLERY
10 Great Movies About Politics