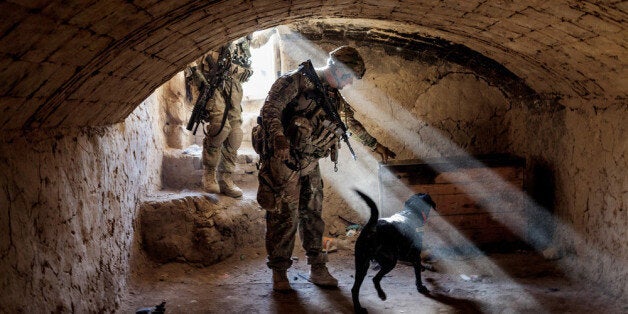 The relationship between a combat dog and its Marine handler is forged on the battle lines, but often extends far beyond the end of military service.
In the June issue of National Geographic magazine, reporter Michael Paterniti and photographer Adam Ferguson document the incredible bond between these partners. In a moving series of portraits from military bases in the U.S. and Afghanistan, they show how these heroes work side by side from training, to deployment, to recovery.
This age-old bond between man and dog is the essence of our fascination with these teams: The human reliance on superior animal senses—dogs are up to 100,000 times more alert to smells than humans are. The seriousness of the serviceman's endeavor, in contrast to the dog's heedless joy at being on the hunt or at play. The selflessness and loyalty of handler and dog in putting themselves in harm's way—one wittingly and one unwittingly—to save lives.
The U.S. military trains combat dogs for patrol, detection, or tracking duties at the Lackland Air Force base in San Antonio, Texas. Around 2,500 canines served the U.S. at the peak of the Iraq and Afghanistan wars, Paterniti writes.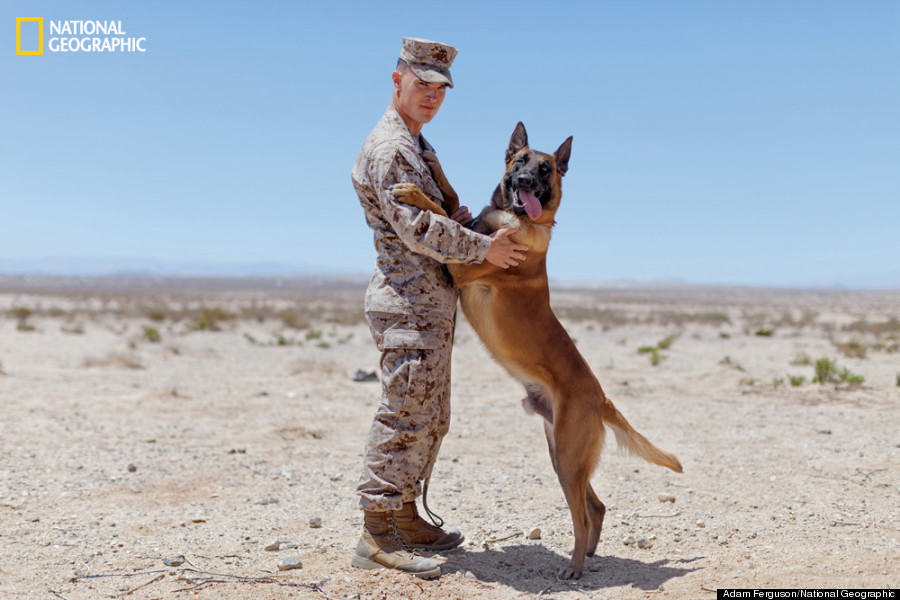 Marine Cpl. John Dolezal poses with Cchaz, a Belgian Malinois, at Twentynine Palms in California. Dogs bred at Lackland Air Force Base in Texas, the military's primary canine facility, are given names that begin with a double letter, according to National Geographic. (Adam Ferguson/National Geographic)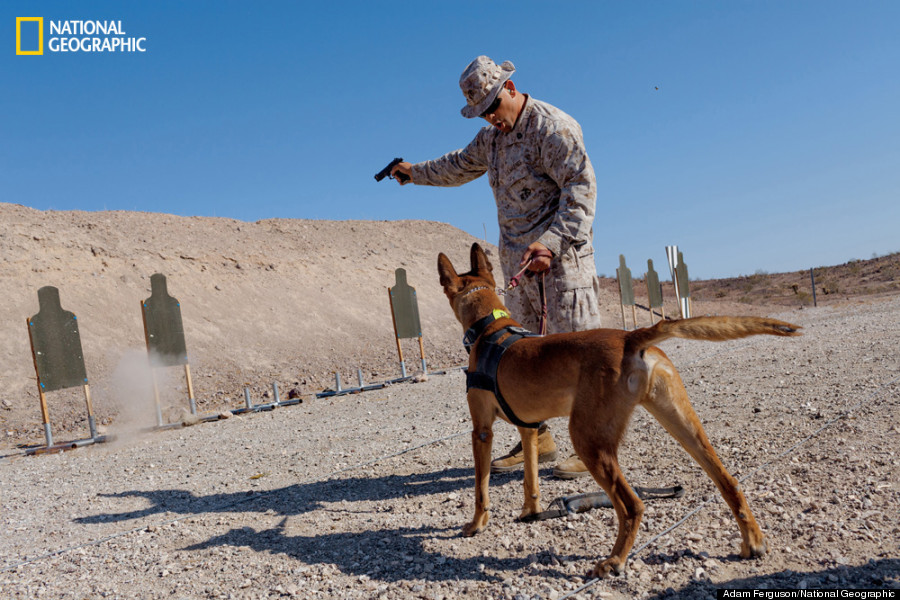 Marine Gunnery Sgt. Kristopher Knight conditions Ronnie to the sound of gunfire at Yuma Proving Ground in Arizona, so that the dog will learn to remain calm during a firefight. National Geographic notes that some trainers don turbans, play calls to prayer, and bring in farm animals to prepare dogs for the sights, sounds, and smells of Afghanistan. (Adam Ferguson/National Geographic)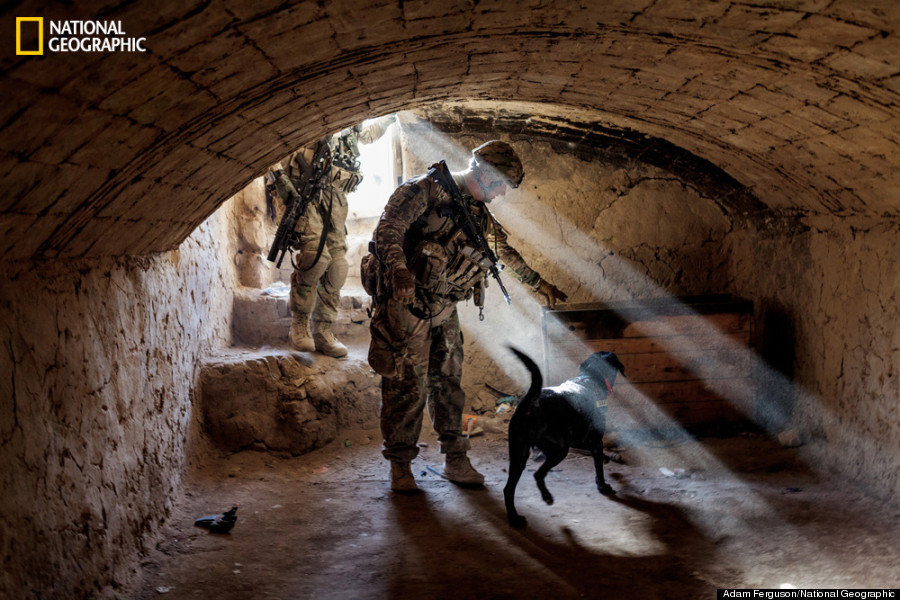 Sgt. Cartwright has Isaac sniff for weapons and explosives in a basement in Kandahar. A dog is trained to sit or lie down and not bark when it locates a target scent. The handler rewards the dog by letting it chew on its toy. (Adam Ferguson/National Geographic)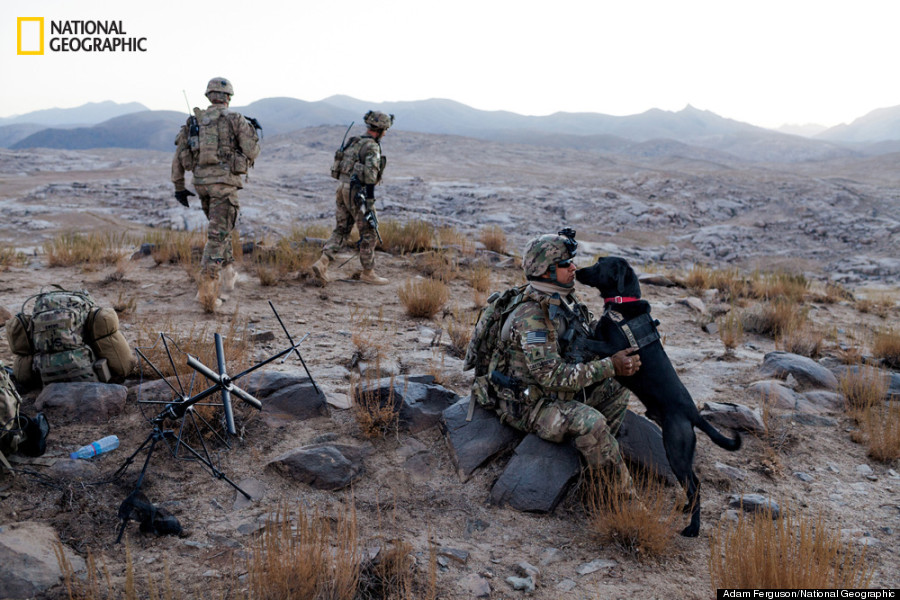 Army Staff Sgt. Jason Cartwright bonds with his Labrador retriever, Isaac, during a mission to disrupt a Taliban supply route. Dogs are very sensitive to their handlers' emotions. Jay Crafter, a trainer for the military, told National Geographic: "If you're having a bad day, your dog is going to have a bad day." (Adam Ferguson/National Geographic)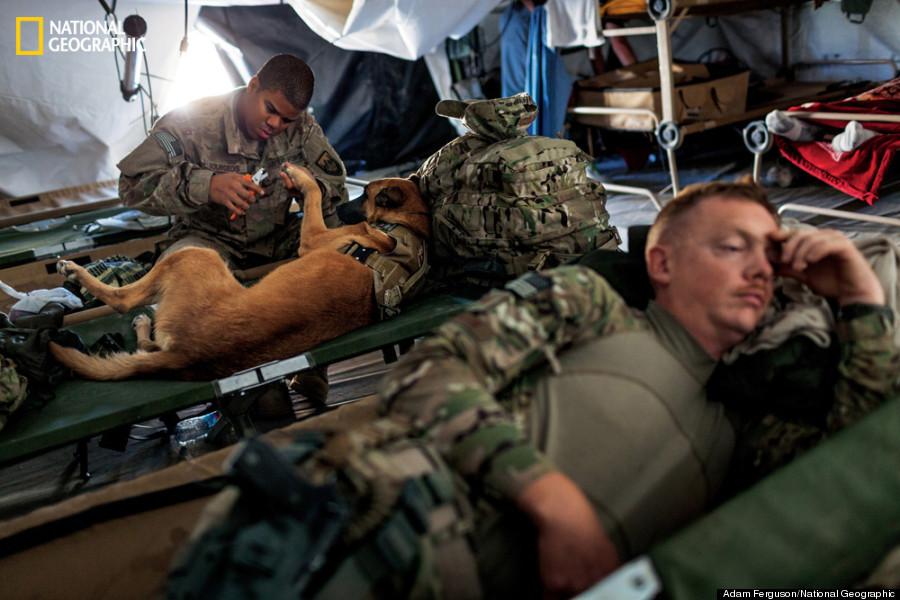 Sgt. Bourgeois clips Oopey's toenails before a mission in Afghanistan. Handlers care for their dogs' every need, learning canine CPR as well as how to spot canine post-traumatic stress disorder, which afflicts some 5 percent of deployed dogs. (Adam Ferguson/National Geographic)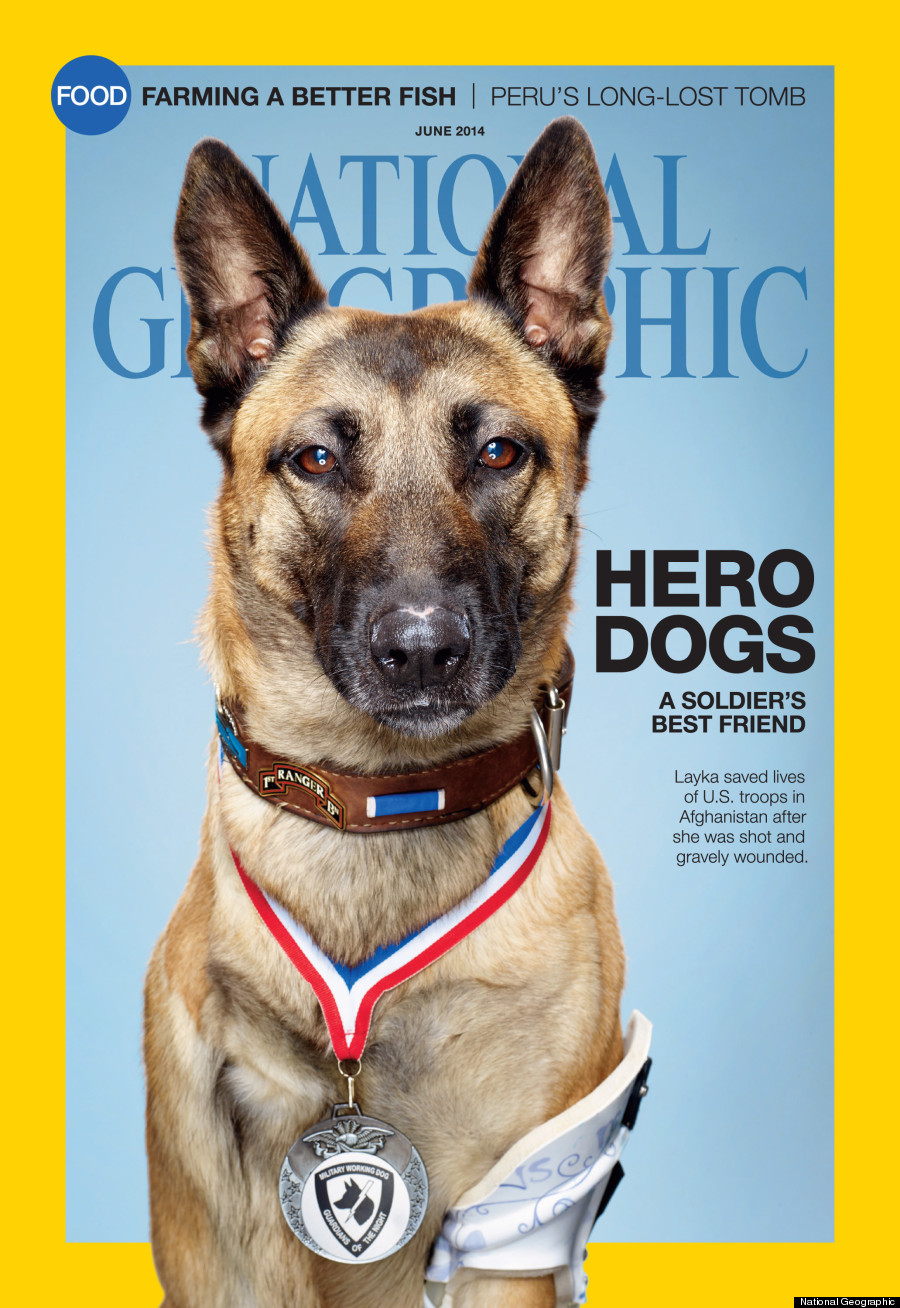 Related
Popular in the Community