Only one in five Americans think that America's war on drugs has been worth the costs, according to a new HuffPost/YouGov poll.
According to the new poll, 53 percent of Americans say that the war on drugs has not been worth the costs, while only 19 percent say it has been. Another 28 percent are not sure. Among political independents, the drug war is even less popular. The term "costs" in the survey was not defined, so respondents could have been considering both qualitative and quantitative costs of the war on drugs.
Democrats and Republicans in the survey said that the war on drugs has not been worth the costs by almost identical margins -- Democrats 46 percent to 24 percent and Republicans 45 percent to 25 percent. But independents said it was not worth the costs by a 65-11 margin.
The poll also found that more disapprove (39 percent) than approve (30 percent) of President Obama's handling of drug policy.
Other polls have found that support for legalizing marijuana is approaching majority support, and a previous HuffPost/YouGov poll found that most Americans think the federal government should not enforce its drug laws against people in states that have legalized marijuana or medical marijuana, so long as they are following state law.
The HuffPost/YouGov poll was conducted Jan. 14-15 among 1,000 U.S. adults and has a margin of error of plus or minus 3.7 percentage points, though that inherent variation does not take into account other potential sources of error, including statistical bias in the sample. The poll used a sample selected from YouGov's opt-in online panel to match the demographics and other characteristics of the adult U.S. population. Factors considered include age, race, gender, education, employment, income, marital status, number of children, voter registration, time and location of Internet access, interest in politics, religion and church attendance. Additional crosstabs for the poll are available here.
The Huffington Post has teamed up with YouGov to conduct daily opinion polls. You can learn more about this project and take part in YouGov's nationally representative opinion polling.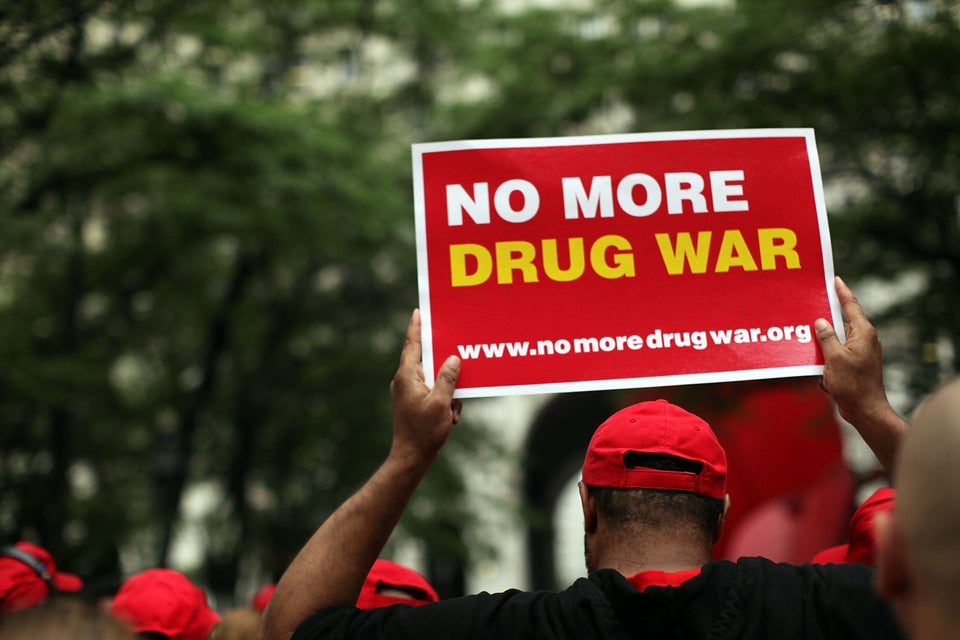 27 Reasons Why The U.S. Shouldn't Lead The War On Drugs
Popular in the Community