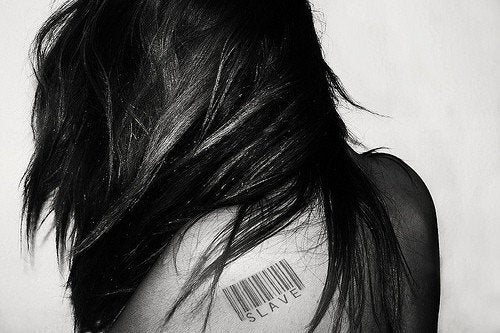 Let's be clear here, the 'war on international sex trafficking' isn't a 'war on sex.' I personally believe that the war on sex trafficking would receive more support from the public if they truly knew the atrocities committed against the world's women and children, and could see that this great war is in fact a fight against the issue of modern day slavery.
I consider myself both pro-sex and pro-human rights. In fact, its my opinion that prostitution should be legalized and regulated in our own country for the health and safety of its workers, but that's another blog.
The international sex trade, however, is a different story and the stories of its victims are often silenced. Many readers may not know that children as young as four are commonly kidnapped or sold into the sex trade, at the rate of two to four million a year. Many of the worst abuses occur in countries such as Cambodia, where overwhelming poverty can persuade a family to sell their daughter to a brothel owner for as little as USD $10. After purchase, these children spend the next several years of their lives being abused, raped, and subjected to forced abortions. These children have no control over whether or not their client will wear a condom, whether or not they'll be infected with HIV, or even if the client will physically abuse them before he leaves. Many of these children will never live to survive their days in this brutal trade.
One of the most disturbing things I've learned about the Cambodian sex trade is that it's commonly thought that the virginity of a young child can cure HIV/AIDS. Children barely older than toddlers are commonly sold at a premium to infected clients looking to rid themselves of diseases. Often, after the client is finished, the child is 'stitched up' to simulate a still intact hymen and sold again. Older children who attempt to refuse a client (usually between ten and fifteen men a day) are tortured, beaten, or electrocuted as punishment.
Life for child sex-workers has held little hope until recently. The Somaly Mam Foundation, founded by a courageous Cambodian sex-trade survivor, aims to offer support to these forgotten children. Her foundation currently operates three centers that house, care for, and counsel sex-trade survivors. The Somaly Mam Foundation also offers AIDS prevention education, condoms, traditional schooling, and important job skills to the women and children of the sex-trade ensuring that they receive the life skills necessary to build a life for themselves beyond the confines of a brothel.
REAL LIFE. REAL NEWS. REAL VOICES.
Help us tell more of the stories that matter from voices that too often remain unheard.