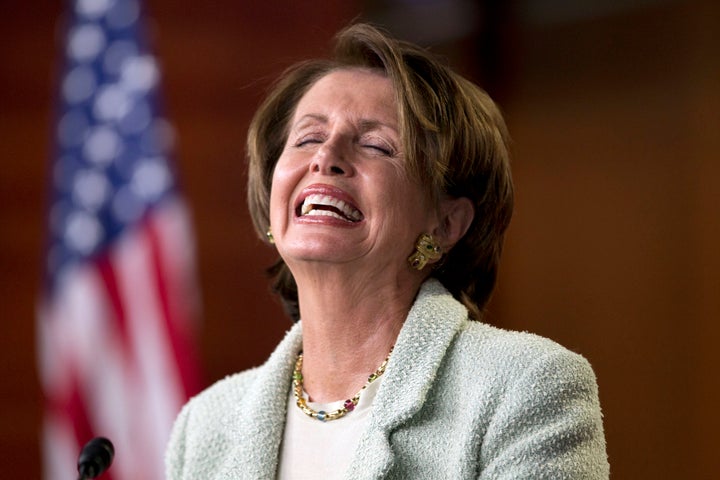 WASHINGTON -- House Democrats have raised more than $1.1 million in the past week from their "War on Women" campaign, according to a Thursday email from the Democratic Congressional Campaign Committee.
"Thanks to your generous support and efforts, we raised over $1,114,000 for our women's health rapid response fund and we're only 18,000 signatures away from 500,000 supporters strong on our petition against Republicans' disgraceful assault on women's rights," House Minority Leader Nancy Pelosi (D-Calif.) says in the DCCC email.
"But, the fight goes on," Pelosi says.
The DCCC launched its campaign on Feb. 23. Since then, Democrats have been using it to raise money, collect signatures on petitions and generally fire up their base ahead of elections. The campaign comes in response to the debate raging on Capitol Hill over women's access to birth control that escalated with House Republicans hosting an almost entirely male hearing on the issue in mid-February. House Democrats followed with their own hearing featuring one female witness, Sandra Fluke, who had been turned away from the GOP hearing. On Thursday, the Senate voted down a contentious GOP amendment that would have let employers refuse to cover birth control and other health services for "moral reasons."
In the DCCC email, Pelosi notes that Thursday's Senate vote took place on the first day of Women's History Month. She also calls attention to the "vicious and inappropriate attacks" being leveled at Fluke by Rush Limbaugh this week. The email directs people to a petition that calls on Republican leaders to denounce Limbaugh for his offensive words toward Fluke.
"Join our call to Republican leaders in the House to condemn these vicious attacks on women," Pelosi says. "We couldn't be more grateful for all that you do to help us in our fight. Your actions today make sure that our voices will never be silenced."
Popular in the Community