It is one thing to make a video of your baby's first year as a surprise for your wife. When that baby was born 15 weeks prematurely, scored the lowest he could on a test for bleeding in his brain and spent his first 107 days of life in a hospital with soaring heart rates, that gift becomes even more special.
At 25 weeks into her first pregnancy, Lyndsey Miller was at work and started having cramps that she thought were due to her morning workout. It turned out she was in labor. Her baby, Ward Miles, was born only four hours after her doctor sent her to hospital that day.
"It was all a blur on one hand, yet on the other hand I remember EVERY detail, every facial expression on the nurses' faces and every emotion I had," her husband, Ben, a photographer and filmmaker, told HuffPost of Ward's birth story. "Two days earlier we were on vacation in a tiny town in Michigan. Who knows what would have happened if it happened then?"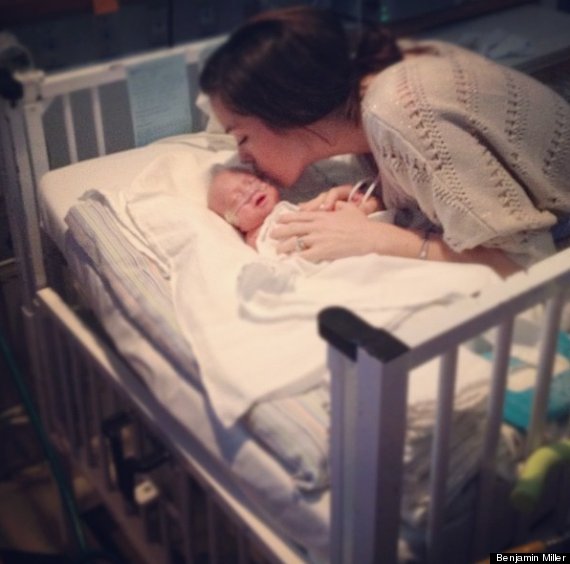 Ward Miles, in his first "big boy crib," two months into his stay in the NICU.
Ten days after Ward was born, the doctors did their first brain scan to look for bleeding. Out of a possible four grades, with four being the worst, the tiny infant scored a 2 on one side and a 4 on the other. "We were devastated," Ben said. "The bleeds could lead to severe problems down the road. And we couldn't do anything to fix it. The doctors couldn't do anything to fix it. It was a horrible feeling. All we could do was pray."
But that night, something happened that Ben says he will never forget. He wrote about it in his journal:
At the 6:00 care time, we were holding his hand, looking at him, talking to him. His CPAP mask was off, and his feeding tube was out as well. He was feeling good since he didn't have any of that on. While we were watching him, he turned his little head towards us, and then opened his eyes. We know he can't see at this stage, but the fact that he opened them, and opened them so wide we had not seen before. He stared right at us. He held our gaze. Just looked right at us. Didn't blink. I had enough time to get a photo of it. After a little while he shut his little eyes and turned his head back to the ceiling. I will never forget that moment. I feel as if he was telling us 'I'm okay!!! Don't give up on me!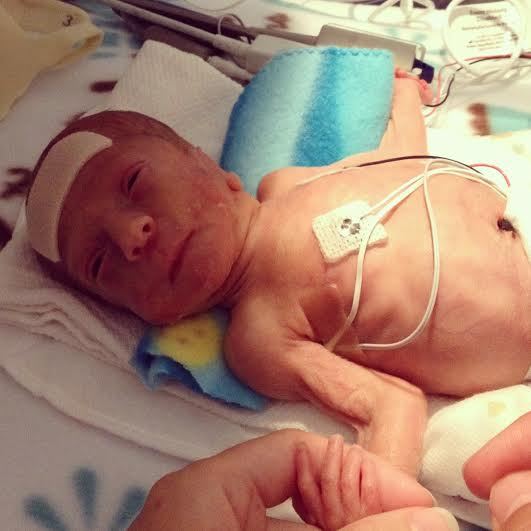 Ward Miles in his 10th day of life.
Ward is now 16 months old. He is just learning to crawl, but has been trying to walk for months, Ben says. He has some words, including "dog" and "Mc" (the name of one of the family dogs), though he is still working on "puppy" and "Samson" (their other pet).
The video was a surprise for Lyndsey's 32nd birthday, which coincided with the one-year-anniversary of the day Ward came home from the hospital. "I had tricked her into thinking I was working on other projects late into the night. I called her back to my office and as soon as she saw Ward on the screen she knew I had been working on something for her and she started crying."
Ben jokes that Lyndsey has now watched the video so many times, she might make up half of its hits on Vimeo. But with over 250,000 views, and those numbers climbing, it's more likely that he has done something amazing for the world beyond their little family.
Bravo, Ben. Happy Birthday, Lyndsey. We're cheering for you, Ward.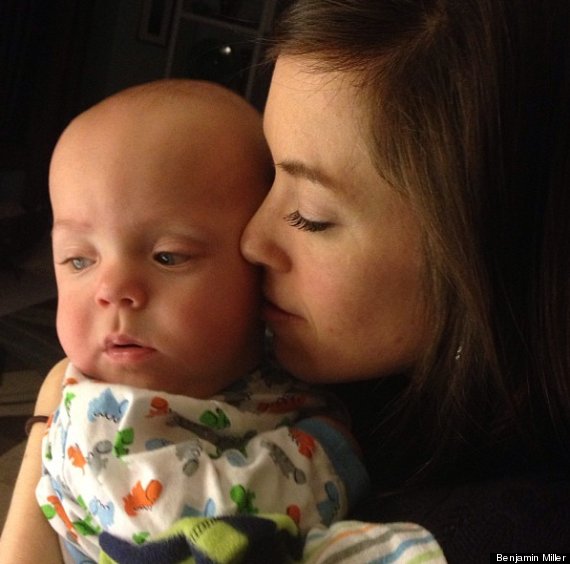 Ward Miles on Mother's Day 2013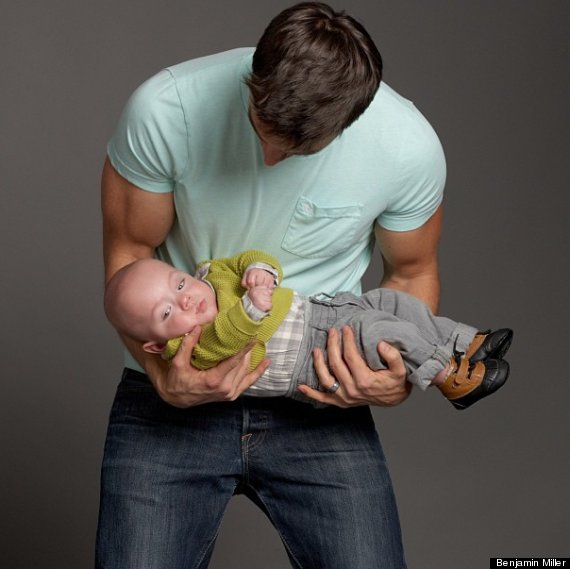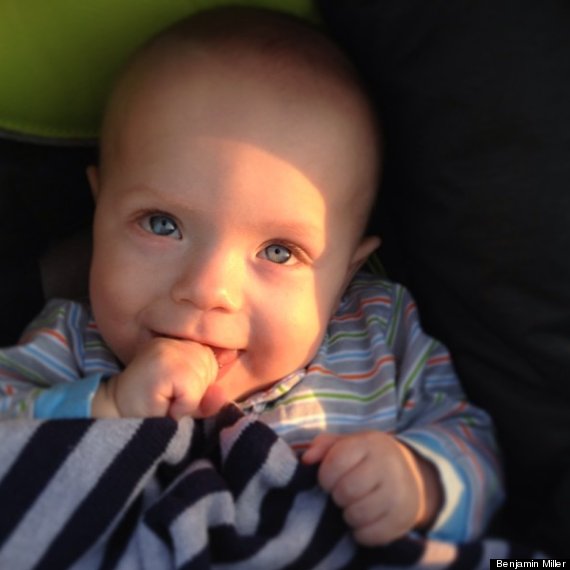 Ward Miles on Father's Day 2013
Related
Before You Go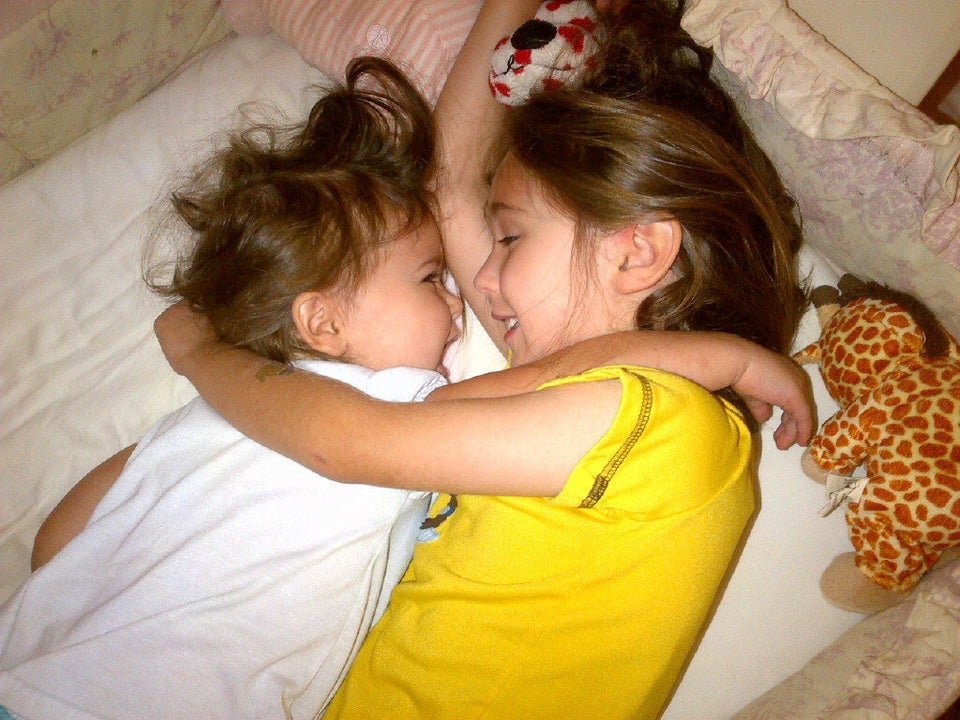 Love In One Photo