Unfortunately and frustratingly, a map was not introduced yesterday at City Council.

So today, in an effort to begin the legislative remap process, the Latino Caucus and several other Aldermen just (around 1:15 p.m.) filed a "coalition map" at the Clerk's office.
Over the last two days, I've been advocating for this action. The dialogue had been going nowhere and had been incredibly frustrating.

The negotiations were stuck in an endless cycle and the constant self-imposed deadlines, which are always pushed back, are ridiculous.

Last week, I wrote the below, what appears now to be an overly optimistic, blog about the remap process.

I'm tired of waiting and I'm sure you are too.

We needed to introduce something; Chicagoans need to know where they stand now.

Filing this map today means the process has started. The map can still change, during the committee process, but now we can finally take these discussions into the open.
Every decade Chicago's 50 aldermen redraw the fifty wards that make up our city.
For the last two weeks, this remap process has been extremely time-consuming, divisive and painful for a few of my colleagues.
We started talking about the map after Labor Day. Every alderman presented their ideal map at the beginning of this process.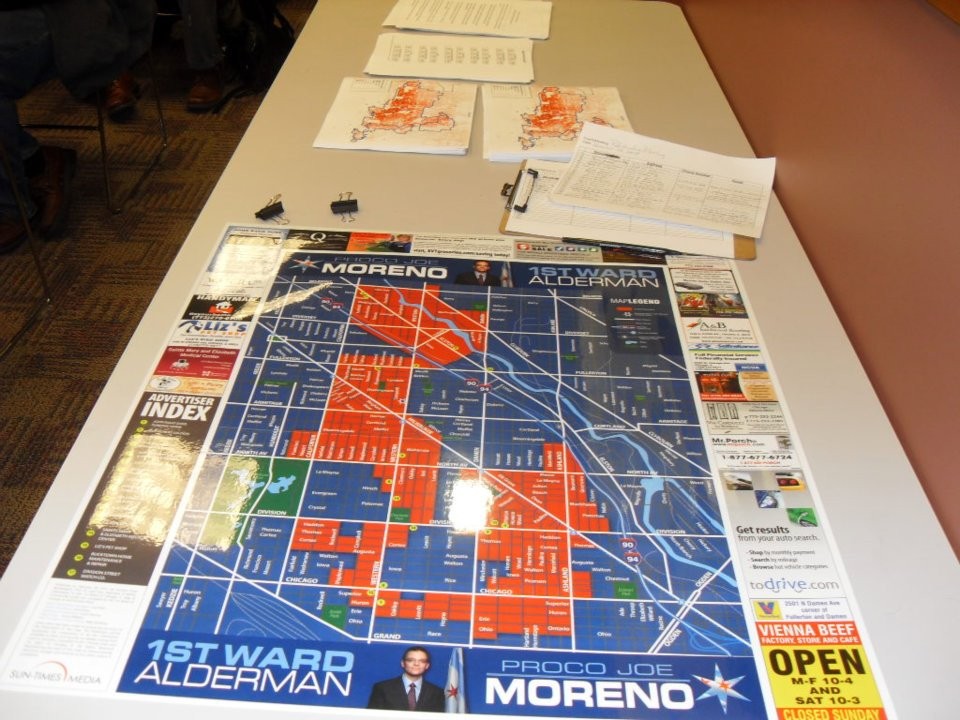 All 50 wards have to lose some people because of the total decline in Chicago's population. The 1st Ward has to lose around 2,000 people. Alderman Mell, Chairman of the Rules and Ethics Committee, and Alderman Burke, the Vice-Chairman, are the point people for these discussions. A member of Alderman Burke's staff, who helped create previous maps, is the staff person who does the actual drawing.
There's a high degree of privacy. Typically these discussions are held in a conference room at City Hall. Once you enter the room you even go through an additional curtain to discuss and draw your map. There's a big computer screen with the map on it. As you change the boundaries the total population and racial composition numbers shift and you need to remain within your target numbers.
Over the last ten years Chicago's black population declined by about 181,000. The number of whites dropped by about 53,000 and the Latino population grew by about 25,000. African-Americans and Latinos are a Federally Protected Class, meaning that they must be fairly represented in government. When the current 1st Ward was created, it was 55% Latino. Now, this number is around 30%.
Rather than being a "Latino majority" district the new 1st Ward will be "Latino influence." We won't have an outright Latino majority but, it will contain a large percentage (around 40%) of voting age Latinos.
Last week, I told the Tribune that "this is not an emotional discussion. The numbers are the numbers." What I should have said is that this "shouldn't be" an emotional discussion. Obviously, for the adversely effected aldermen it's very emotional.
Some people won't be happy with the new maps -- this process can be messy and has been so in the past. But, this process is necessary.
I'm confident that the new 1st Ward (which will be shifting slightly west) will continue to be an encouraging example of diversity. The sense of community that has been built over the last decade will be strengthened and enlarged.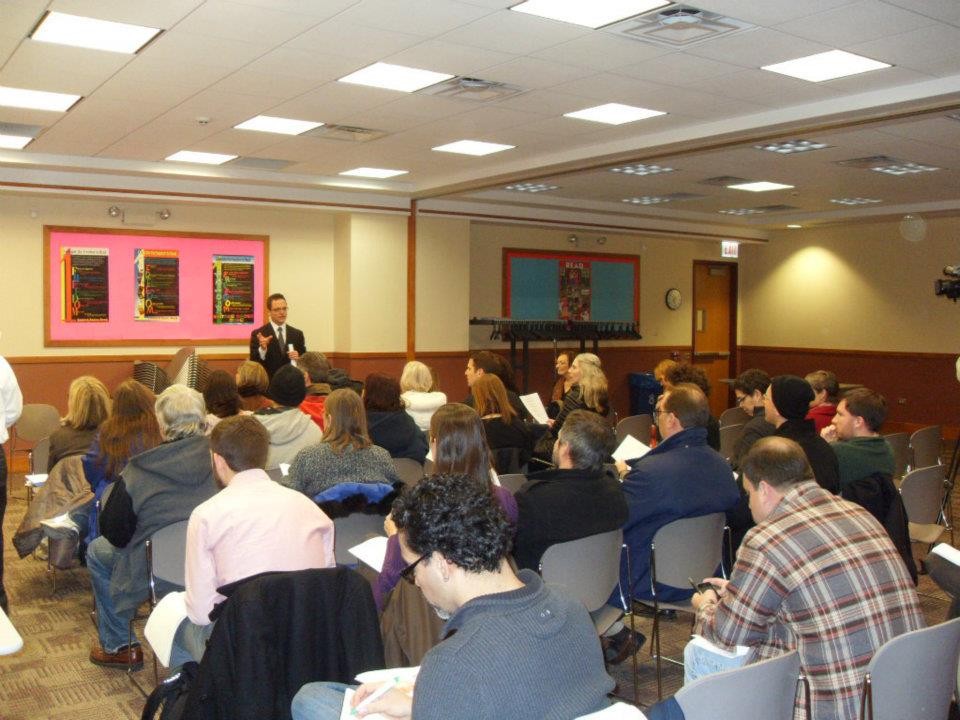 Last week I held the only single-ward public meeting, which was well attended.
At Council on Wednesday, December 14th the map will be voted on by all 50 aldermen. If the map doesn't get 41 votes in favor, there'll be a referendum on this map and whatever counter map proposed by the dissenting aldermen in the March election.
In 1990 taxpayers ended up paying over $20 million for the referendum and legal fees associated with that remap... The result of all this time and money was a change of only a couple of precincts (about 1,000 people) in one ward. In 2000 only one alderman voted against the map and our current boundaries were implemented with minimal expense and little pain.
I don't want to be talking about this remap a year or two from now. The process and criteria used aren't perfect by any means, but as it stands now, I'm mostly satisfied with the new boundaries of the 1st Ward and I'm excited to represent some new areas with fresh challenges.

REAL LIFE. REAL NEWS. REAL VOICES.
Help us tell more of the stories that matter from voices that too often remain unheard.