For hospitalized teens, wearing the same drab gown day after day can be not only boring but seriously dehumanizing.
That's why Starlight Children's Foundation Canada came up with the simple but brilliant idea to create hospital gowns that teens would actually want to wear. The recently launched WARD + ROBES program allows each teen to pick out a gown that suits them, allowing them to feel less like a patient and more like the unique individuals they are.
"When you can't wear what you want, you feel like you're not who you should be, or you're just your illness or you're just ... a hospital patient," a teen says in a video produced by the foundation.
In the video, the foundation presents the unique gowns to a group of teens at the hospital ― and when each patient finds one that suits their personal style, their eyes light up.
"I was amazed to watch the teens walk in in their standard issue gowns and get super excited that they could go to this rack of robes and pick something that felt more like them," Trevor Dicaire, senior vice president of development at Starlight Children's Foundation Canada, told Upworthy.
To create a wide range of designs to fit each patient's style, the foundation enlisted the help of creatives including fashion designer Izzy Camilleri and tattoo artist India Amara. And now that the program is up and running, the foundation is inviting anyone to submit a design.
The gowns shown in the video range from simple to elaborate, with patterns and materials such as camouflage, animal print and lace.
Each gown includes a tag with a very important message: "You're unique. Why should your gown be any different?"
If you want to donate to the program, you can do so here.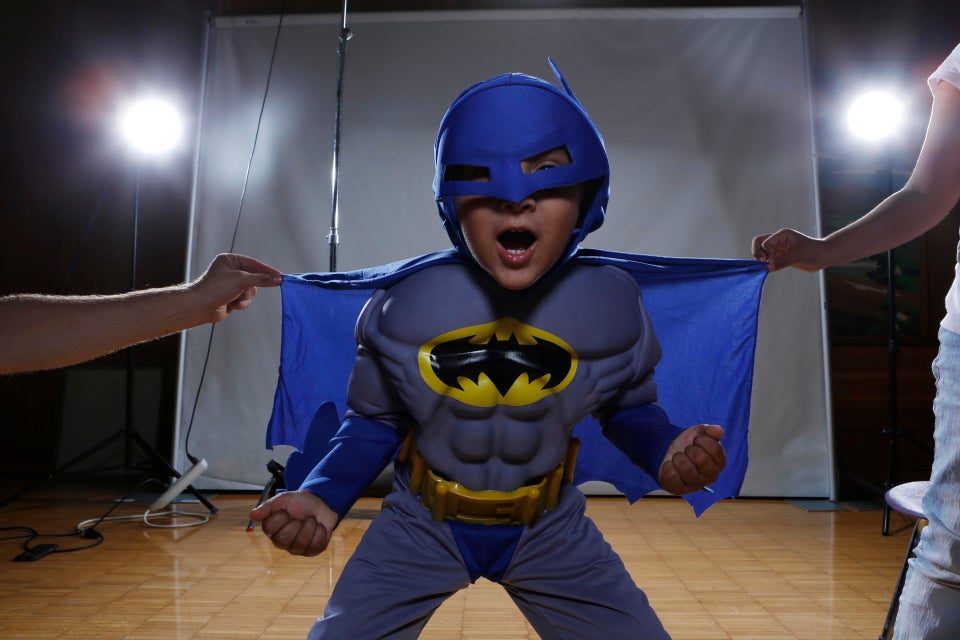 Hospitalized Kids Get Transformed Into Superheroes