 Yes, it really is getting hot out there. A new report finds that the past 12 months have been the warmest on record for the mainland United States.
According to the report, every single state in the contiguous U.S. except for Washington saw warmer-than-average temperatures during this time period. The period from January to June of this year also has been the warmest first half of a year on record for the U.S. mainland.
For a large portion of the contiguous U.S., these first six months were also drier than average. The U.S. Drought Monitor showed that as of July 3, 56 percent of the contiguous U.S. is experiencing drought conditions. In June, wildfires burned over 1.3 million acres, the second most on record for the month.
Not all states were feeling the heat: the Pacific Northwest and the Southeast experienced some cooler-than-average conditions, but the Southeast still saw record-high temperatures near the end of the month.
For 13 consecutive months, temperatures ranked among the warmest third of their historical distribution for the first time on record. As NOAA points out, "The odds of this occurring randomly is 1 in 1,594,323."
The report comes on the heels of growing awareness that the increase in heat waves, wildfires, droughts and some other weather extremes the U.S. is experiencing may indicate what climate change holds in store for the future.
Seth Borenstein recently wrote for the Associated Press that according to climate scientists, recent U.S. weather reflects what many experts predicted would come with climate change. "In the future you would expect larger, longer more intense heat waves and we've seen that in the last few summers," said NOAA Climate Monitoring chief Derek Arndt.
Recent reports suggest it's going to get a lot worse. Climate change not only has been tied to weather extremes, but also linked to rising sea levels. A study released in late June by the National Research Council found that much of California can expect a sea level rise of six inches by 2030, while a report by U.S. Geological Survey (USGS) government scientists found that rates of sea level rise in a "hotspot" along the U.S. Atlantic Coast are increasing about three to four times more than the global average. A study published in Nature Climate Change last month found that human activities have played a large role in global ocean warming.
Before You Go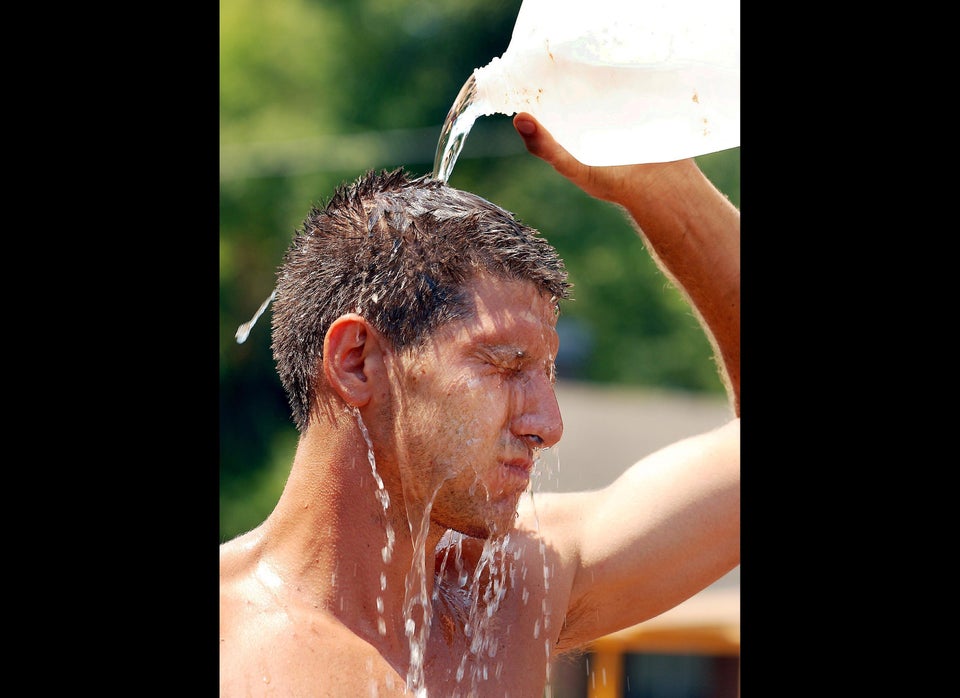 U.S. Heat Wave
Popular in the Community