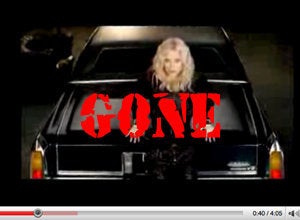 James Blunt, Madonna and Led Zeppelin are set to disappear from YouTube after their record company, Warner Music Group, fell out with the video-sharing site in a row over royalties.
Warner Music said it would pull hundreds of thousands of videos from the site following the collapse of talks with the Google-owned company about renegotiating a content-sharing deal. "We simply cannot accept terms that fail to appropriately and fairly compensate recording artists, songwriters, labels and publishers for the value they provide," the group said. Warner Music added that it was "working actively" to find a resolution with YouTube.
The company had yet to remove all material from YouTube by yesterday afternoon, with Madonna fans still able to watch a video for her single 4 minutes posted by WMG on the site - the promo for James Blunt's ubiquitous You're Beautiful was also available. Other Warner Music artists include Metallica and Bloc Party.
Popular in the Community