Someone should hire Warner Wolf. Or, alternatively, hire him to teach the art of the one-, three- or five-minute sportscast.
Wolf is available now because he announced on the Imus in the Morning radio program Friday that this was his last broadcast with Imus. While Wolf's contract runs until Dec. 3, he's becoming a free agent.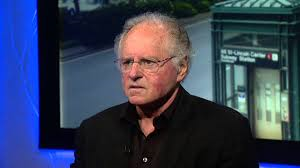 Now 78-year-old sportscasters - Wolf turns 79 on Veterans Day - may not sound like the hottest commodity. But look at it this way: He's a kid compared to Vin Scully, who at 88 was still calling Dodgers games until six weeks ago.
With Wolf, though, mainly there's this. Whether he lands a new regular gig or not, Wolf deserves to get called out of the dugout to tip his cap.
Why? Because over 55 years he's shown that you can create a distinctive, enthusiastic sportscasting personality without looking like you think you're bigger than the sports you're covering.
Anyone who has watched ESPN, which is just about everyone who has ever seen a sporting event, knows how some sportscasters are doing a perpetual end zone touchdown dance over their own cleverness. Some of it really is clever. Much of it is just annoying. We put up with it because we want to know the score, which they will eventually reveal.
Wolf gives you the fun and the score, in appropriate proportions.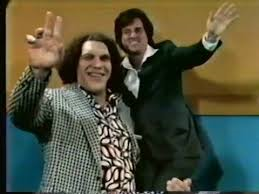 Wolf was an eye-catching personality all the way back on WTOP-TV in Washington in the late 1960s and early 1970s (above, in 1975 with Andre the Giant).
Over the years he would also develop signature lines. He made "Let's go to the videotape" a household sports catch phrase. He'd show a clinching score and declare, "You can turn off your sets right there."
If College Team X beat Team Y 61-6, he'd say, "If you had Team Y and 54 points, YOU LOST!"
He would periodically bring up the incongruous fact that baseball stadiums have a "foul pole." "It should be called the fair pole," he argued. "If you hit it, it's a fair ball."
That wasn't showboating. It was fun stuff. More important, it was fan stuff, and that's how Wolf has come across for half a century. He's a fan. He sounds like a guy who likes sports, who loves sports, who knows sports.
You'd like to watch a game with him.
After Washington, Wolf migrated to New York, where he's done radio and television. He was heard and seen nationally on the Imus show, of course, and for a while in the 1970s he announced baseball on national television. He also did other sports, and the Olympics.
He did much of his best work, though, as the sports guy on non-sports shows. Whether it was sports segments on evening television newscasts or his constantly interrupted sports reports with Imus, he kept sports news lively, yet compact and informative.
That's a skill that should be bottled and sold.
The end of his Imus tenure came abruptly, though he had become less of a presence on the show in recent times as Sid Rosenberg took a more prominent role both with Imus and with Imus's station, WABC (770 AM).
When Don Kaplan of the Daily News asked him Friday why he was leaving, Wolf replied, "You'd have to ask Imus."
Wolf has also said for years, however, that he's never surprised when a job ends.
"The first thing they told me when I went into this business," he said last year, "is that sooner or later you're going to be fired."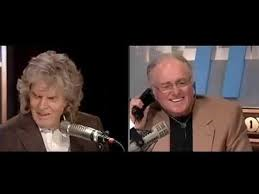 He also told Kaplan he had great memories of his 20 years on the Imus show - and for Wolf fans, at least one of those memories had nothing to do with sports.
On September 11, 2001, he called in to the show from his home in Lower Manhattan and provided a first-hand narration of the burning and collapsing Twin Towers.
That day put everything else into perspective, he said in 2011. It also reminded us that Warner Wolf has been the kind of broadcaster we need more of.
Calling all HuffPost superfans!
Sign up for membership to become a founding member and help shape HuffPost's next chapter