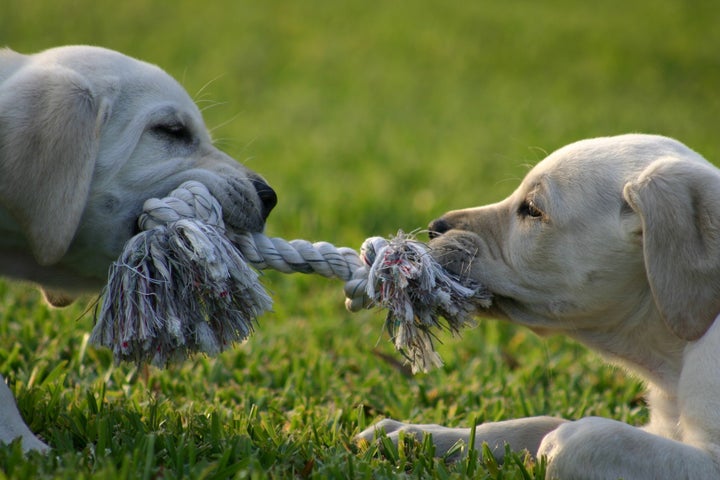 One summer, I was irritated how much time my 12-year old daughter was spending watching TV shows on YouTube. For the first time, I set screen time limits. Quickly, she countered with an inspired strategy. She would use her limited screen time on exactly those TV shows that were irritating me. Eventually, I would grudgingly give her more time for "productive" screen activities like learning something new or a creative activity. The struggle over screen time escalated into one of our biggest mother-daughter fights ever.
Many well-intentioned parents fret over whether their kids are exposed to too much screen time, and struggle to set limits. In their study of parenting and digital media, Sonia Livingstone and Alicia Blum-Ross found that screen time rules were a source of guilt and worry for parents, "a rod with which to beat themselves." Yet, the very experts who once advocated for screen time rules have backed away from them because they often don't work and can even be harmful.
The American Association of Pediatrics (AAP) developed the famous 2x2 rule two decades ago: no screens in the first 2 years, and no more than 2 hours a day for children 2 and older. In October 2016, however, they changed their guidelines and no longer advocate for time-based regulation of screens. Instead, they suggest a "family media plan" that takes into account the specific needs of kids and family. These changes reflect a new consensus that kids need guidance in media choices, but blanket screen time rules are not the way to go.
AAP joins a growing chorus of experts and organizations in backing away from clocking screen time. Commonsense Media advocates for a "balanced media diet." Lisa Guernsey from New America says that "context, content, and the child" are more important than time-based rules. Similarly, Livingstone and Blum-Ross say parents should focus on media quality rather than quantity.
Why Screen Time Rules Backfire
Beneath the surface of this growing consensus is the realization that blanket screen time rules can actually be harmful. My experience with my daughter is not unique. In addition to fueling parent anxiety and guilt, enforcing screen time rules can lead to negative parent-child dynamics.
Psychology Today notes that screen time rules can cause anxiety and aggression in children, and inhibit their ability to "self-regulate"— which is another way of saying that they don't learn how to make good media choices themselves. If parents always do the timekeeping and enforcing, it delays kids taking that responsibility on themselves. In an era of abundant access to media, it is critical that kids develop their ability to be mindful and exercise self-control with respect to technology and media.
Livingstone and Blum-Ross note that screen time rules often backfire. When parents are in the position of timecop they are less likely to be positively engaged with their kids in online activities. On top of that, such an approach can lead children to evade or lash out at parental rules. Especially, in the tween and teen years, parents are an easy target of resentment if they continue to exert rules that their kids don't feel a sense of ownership or control over. Teens see parental surveillance as one of the biggest threats to their online privacy.
So What Should a Parent Do?
Eventually, my daughter and I forged a path forward. We installed Rescue Time on her computer, which runs in the background, logging her time on different applications and websites. We started to reflect on these reports together, and she came to take pride in weeks when the report showed more productive types of computer use. Now she is on the brink of starting college, and still reviews her Rescue Time reports. Unlike apps that set blanket time limits on tablets and computers, Rescue Time provides opportunities for learning self-regulation.
Our solution won't work for everyone. Folks like the AAP, Commonsense Media, and parents with diverse experiences also suggest different ways to model, guide, and create guardrails for media engagement without relying on blanket screen time rules. The AAP and Commonsense Media offer tips and toolkits. My own research suggests that "connected" parents can help their kids find extraordinary digital learning experiences.
Check out this helpful infographic based on Livingston and Blum-Ross' research.
Popular in the Community