"Undertow" (Official Music Video); directed by Shannyn Sossamon
Remember the Greek mythological sirens, the seductive bird-women who lured nearby sailors to death by shipwreck with their beautiful, haunting voices? Warpaint is kind of like that.
You may love you some Cat Power or Mazzy Star, but it's something altogether different when it's four enchantresses singing together. You really haven't heard anything like it. And Warpaint's sound is not the only thing they invented: With a "ragdoll/tomboy/truck stop" look, these girls bring a whole new meaning to laidback Los Angeles.
The band originally consisted of Oregon childhood friends Emily Kokal (vocals, guitar) and Theresa Wayman (guitar, vocals), and Reno sisters actress Shannyn Sossamon (drums, vocals) and Jenny Lee Lindberg (bass, vocals). The girls became close friends in Los Angeles and started Warpaint on Valentine's Day in 2004. Four years later they released their debut EP "Exquisite Corpse," which was mixed by then-Red Hot Chili Peppers guitarist John Frusciante. The EP quickly jumped to number 1 on the Los Angeles Amoeba Records local artist chart.
The following year, Australian talented drummer Stella Mozgawa joined the band. Soon after, Warpaint created their highly acclaimed full debut album, "The Fool." In the spring and summer of 2011, the band toured 26 countries, playing at festivals including Bonnaroo and Coachella and with bands TV on the Radio, Bright Eyes, Band of Horses, Sonic Youth and The xx. Now, back home in Los Angeles, the foursome are working on their next album. HuffPost LA recently had a chance to catch up with the band -- check out the Q&A in the slideshow below. And, if you're feeling dangerous, have a listen to their mystical music videos. Enjoy.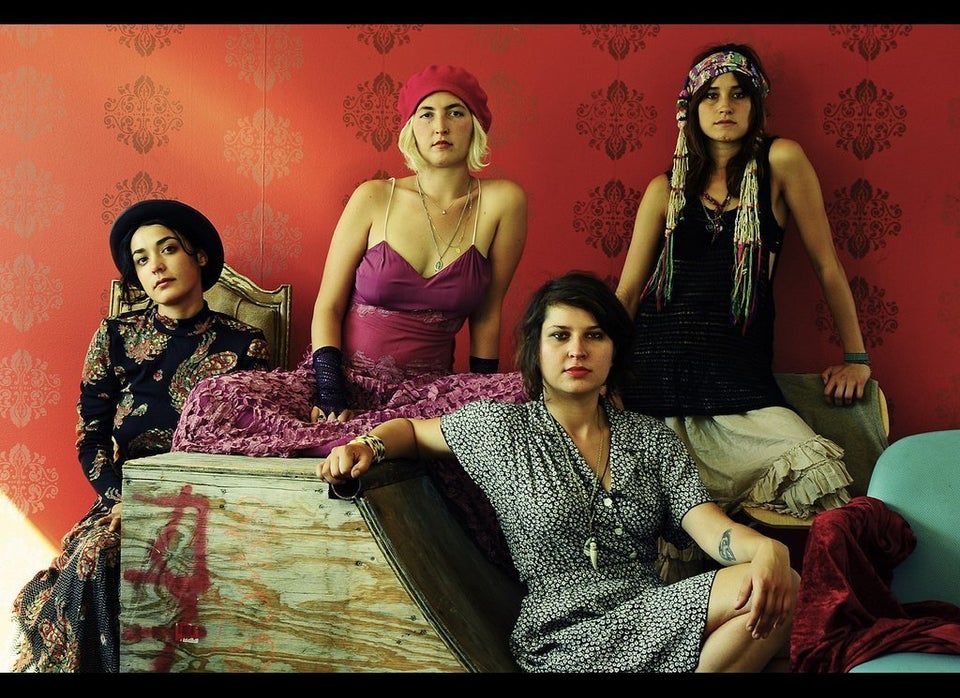 Warpaint
"Warpaint" (Official Video)
"Stars" (Official Video)
Popular in the Community