At 2,000 megawatts, the proposed Wind XI project would overshadow California's 1,548-megawatt Alta Wind Energy Center -- currently the largest wind facility in the U.S. and second largest in the world.
MidAmerican Energy, which serves 752,000 electric customers in four midwestern states, said Thursday that the massive investment would provide Iowa with a cleaner energy future and be a huge step toward the company's 100 percent renewable energy goal.
"We have a bold vision for our energy future," company CEO and president Bill Fehrman said in a statement. "We don't know of another U.S. energy provider that has staked out this 100 percent position. Our customers want more renewable energy, and we couldn't agree more."
Fehrman added the project will bring the company "within striking distance" of its renewable vision.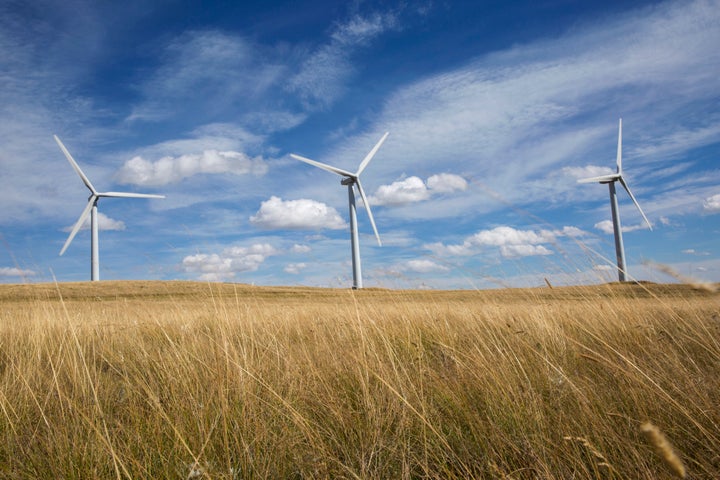 With 1,000 turbines, the proposed wind farm is both the largest project MidAmerican has ever tackled and the biggest economic development project in Iowa history, the company said.
It is not, however, the company's first rodeo with wind.
MidAmerican says it has built 3,450 megawatts of wind energy in Iowa since 2004, at a cost of $6.6 billion.
Iowa Gov. Terry Branstad applauded the company, which he said has helped make Iowa a renewable energy leader.
"Wind XI puts Iowa on track to be the first state in the nation to generate more than 40 percent of its energy needs from wind power -- far ahead of any other state. Today, Iowa is the only state to have crossed the 30 percent mark," Branstad said in a statement. "Every wind turbine you see in Iowa means income for farmers, revenue for counties and jobs for Iowa families."
Wind power currently supports some 7,000 jobs in Iowa alone, estimates Debi Durham, director of the Iowa Economic Development Authority.
"Today's announcement continues to build Iowa's legacy in the renewable energy space -- and in a very real way, provides economic benefits to all Iowans," she said in a statement.
The Iowa Utilities Board must give MidAmerican Energy approval to move forward with the project. If it does so this fall, the wind farm could be completed as early as 2017 or 2018.
Related
Before You Go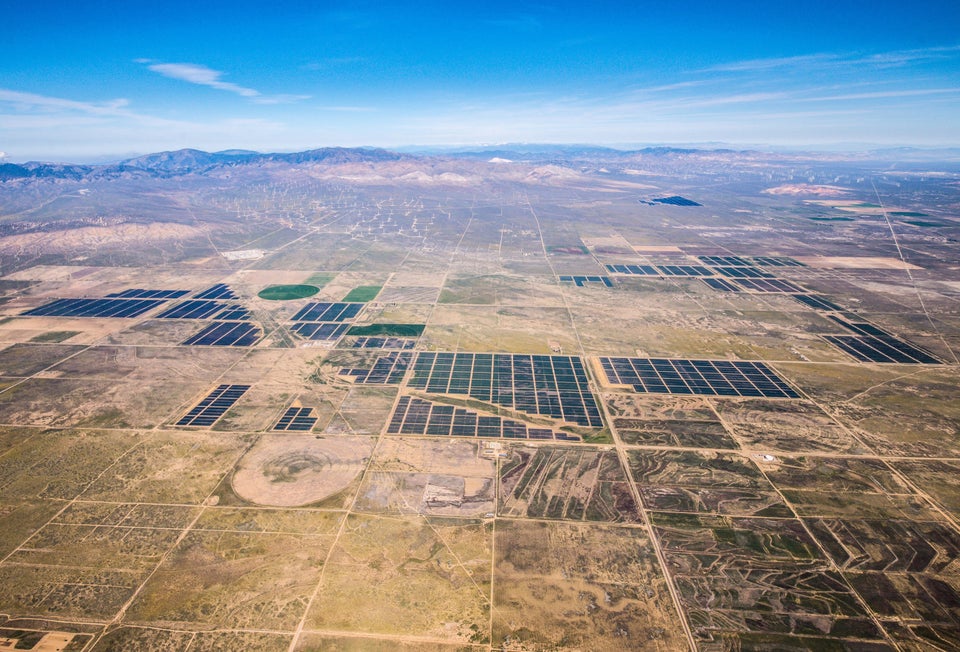 The Five Largest Solar Power Plants In The U.S.