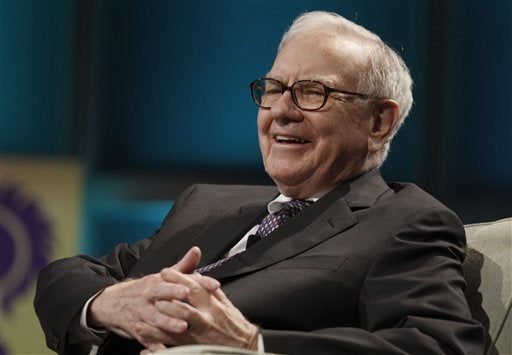 Since 2000, Warren Buffett has auctioned off lunches with himself to support a San Francisco nonprofit organization. Over the course of ten years, Buffett has brought in $5.9 million in donations through these charity auctions.
According to Reuters, this year's auction has broken all previous records, bringing in a staggering $2.63 million for the Glide Foundation, an organization providing food, health care, housing and job training for San Francisco's homeless.
Reverend Cecil Williams, the organization's founder, explained that the auction was especially helpful this year, with the economy making it difficult for the charity to operate. The national recession has pushed demand for the nonprofit's services up 30 percent, while donations have dropped 20 percent.
"I'm jumping for joy. There's no doubt about it," Williams, 80, said after the high bid had topped $1.5 million.
The winner of the eBay auction can bring up to seven friends along with them to dine with Buffett at the Smith & Wollensky steakhouse in New York City.
Related
Popular in the Community