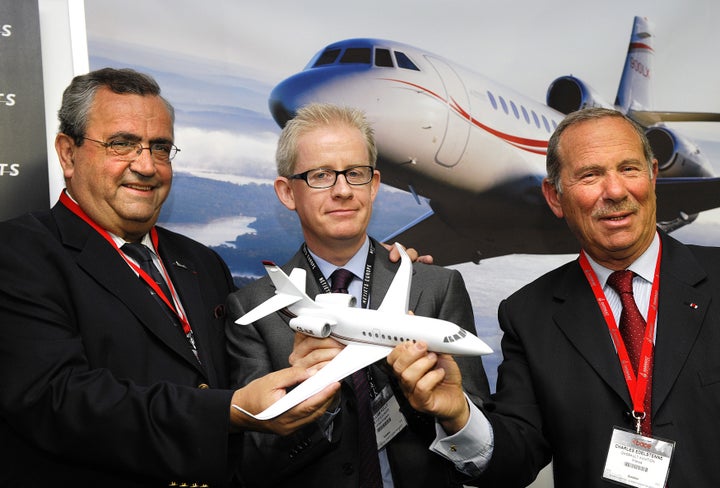 You'd think Warren Buffett would jump at the chance to pay more taxes. Evidently not.
But just because Buffett wants to pay a higher effective tax rate doesn't mean companies related to him are chomping at the bit.
According to The New York Times' DealBook, one of the companies within Buffett's Berkshire fiefdom -- an Ohio-based private aviation firm called NetJets -- is being sued by the federal government for what the government says is a whopping sum of unpaid taxes.
At issue is a maintenance tax for NetJets planes that the company says it shouldn't have to pay -- and the government says it should. (For a more detailed explanation, head over to DealBook.) The lawsuit reportedly seeks $366 million in taxes and penalties.
It's not clear to what extent, if any, Buffett himself is personally involved in the decision-making process at NetJets. The chairman and CEO of the company is Jordan Hansell, who assumed control of NetJets a little under a year ago.
And as previously reported by The Huffington Post, NetJets itself has already spent $2.5 million on lobbyists in a successful effort to change tax law in such a way that will allow companies like NetJets to pay lower taxes.
Popular in the Community