The Berkshire Hathaway offer to buy the Media General newspaper chain, on the heels of Warren Buffett's hometown purchase of the Omaha World-Herald, should offer the industry a shot of long-term optimism. Buffett's simple model is to buy well-managed companies at lower than value stock prices. In other words, Buffett expects a profitable future for newspapers during the next couple of decades.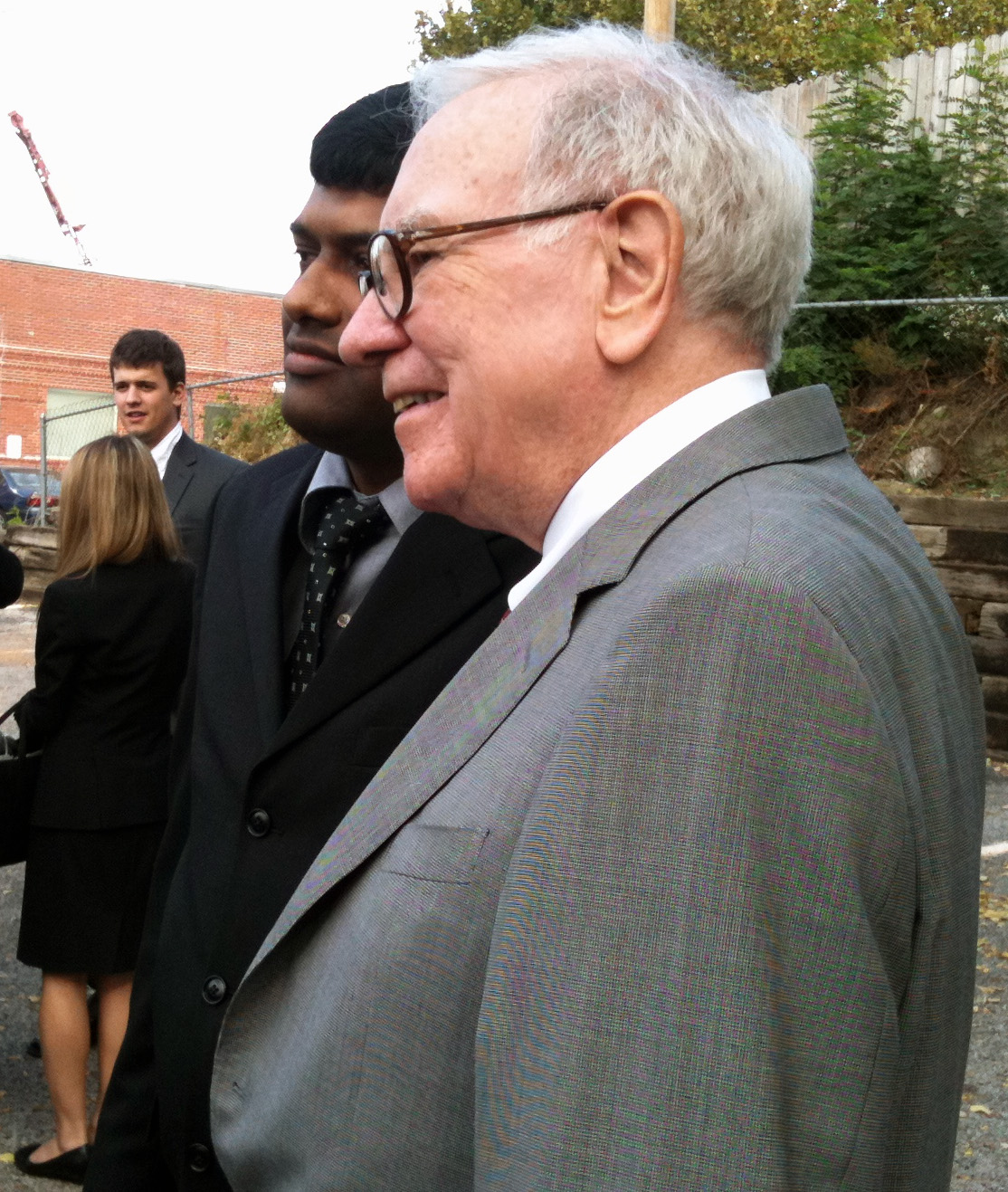 Buffett's decision is no surprise to those watching his long-term ownership and interest in the Buffalo News, the Washington Post and ABC. In recent years, he at first suggested a lack of interest in buying more newspapers, but his view changed after stock prices remained relatively low after the economic rebound. It took him time and detailed research to come to this conclusion about the future of the media industry.
The future of journalism education, likewise, has been under the microscope for some time. At a recent speech Knight Foundation Senior Adviser Eric Newton challenged educators to open curriculum to constant change:
The digital age is the most profound development since movable metal type brought the age of mass communication. It is changing everything - who a journalist is, what a story is, which media should be used for which news, and how we engage with communities, the people formerly known as the audience.
At the core of the shift is the change in readership, listening and viewing behaviors from newspapers, magazines, radio and television to online sites and social media interaction. The industry and academic units are scurrying to keep pace and develop new ways of offering vital services. Media and media education are central to providing people with useful information, which feeds democracy and engaged citizens.
I think Warren Buffett would worry less about the recent or future months, and more about what journalism and journalism education will be 20 years from now. The ability to process large amounts of complex information and data and produce meaningful and accurate stories belongs to those trained in journalism and practicing the art every day. Anyone can launch a website, create a Facebook presence, tweet a note or present a brand on Pinterest. However, the job of seeking and presenting facts belongs to journalists.
Newspapers, magazines, radio stations and television stations are quickly learning what works online. The rapid development of useful iPad apps is one example of how news content can be presented across many platforms. Warren Buffett, perhaps assisted by friend and Berkshire Hathaway board member Bill Gates, clearly sees the future value of news.
The basics of solid journalism -- newsgathering, writing, editing and presenting -- have not changed. Instead, the convergence of media forms means that professional photography, graphics, audio and video are needed for all media platforms. This has led journalism educators to ground students in a broader survey of skills needed to specialize in a particular area of media.
Something else is also happening. Previously focused journalism degree programs have broadened into the larger communication opportunities -- interviewing, interpersonal and small group communication, presentation skills, collaboration and more. As narrowly defined journalism jobs evaporated, broader careers in public relations and social media emerged. The new, more well-rounded graduates offer communication and media companies both traditional journalism skills and newer communication perspectives. They are stronger researchers and presenters than graduates from a generation ago. They bring an entrepreneurial and creative mindset to their professions. Graduates know about the history of journalism and communication, but they are clearly focused on the future.
Mr. Buffett has spent the last several years meeting with business and communication undergraduates from top universities across the nation. I think these interactions have helped feed his bullish view of the future.
Berkshire Hathaway has plenty of cash available, but the challenge in recent years has been how best to serve stockholders by finding great buys. Buffett says he is like a baseball batter with no need to swing until there is a fat pitch. Clearly, his passion and interest in journalism had him looking in the direction of acquisitions at the right price. As a stockholder of some "baby" B shares, it is exciting to see Berkshire Hathaway poised to infuse the media industry with needed capital and resources.
Fast forward to the year 2032. Recent Berkshire Hathaway decisions to add newspaper and media holdings would suggest that your local newspaper brands will remain important institutions within their local communities. Nobody can say what the media industry will look like then, but the events of recent months make it more likely that the recognizable newspaper and media brands be will prospering. As Buffett told the World-Herald, newspapers are "keepers."
Calling all HuffPost superfans!
Sign up for membership to become a founding member and help shape HuffPost's next chapter