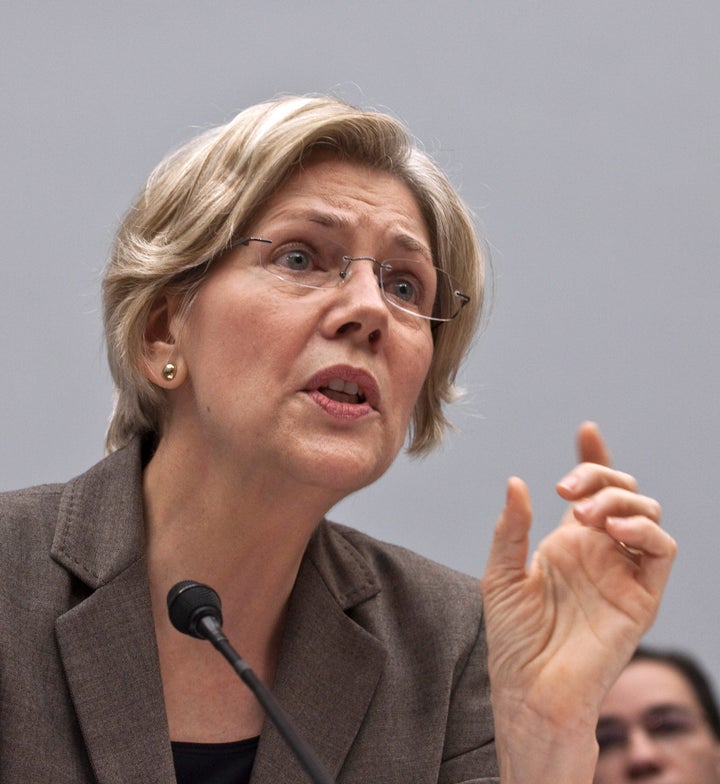 The Republican attack on Elizabeth Warren and the Consumer Financial Protection Bureau shows little sign of soon fading.
Continuing the months-long campaign to delegitimize the newly-created CFPB, Congressman Patrick McHenry (R-N.C.) is set to question the fledgling agency's transparency and accountability in a Congressional hearing Tuesday, according to Politico.
The agency, which Warren first conceived of, was created under last summer's financial reform and aims to protect consumers from abuses by financial institutions.
McHenry, who is also chairman of the House Oversight Subcommittee on TARP, will describe the CFPB as having "virtually unchecked" authority, and will question the accuracy of Warren's prior testimony, according to a copy of his prepared remarks obtained by Politico. The CFPB does not yet have an official leader, but Warren, a Harvard law professor and staunch consumer advocate, is reportedly on President Barack Obama's shortlist.
During the hearing Tuesday, McHenry is set to seize on a perceived inconsistency between Warren's earlier testimony and a later revelation about her role in mortgage settlement talks. In March, it was found that the fledgling agency had prepared a confidential presentation for state attorneys general working with the nation's five biggest banks to settle allegations of illegal foreclosures, The Huffington Post then reported. In the presentation, the agency said the banks have saved more than $20 billion since 2007 by taking shortcuts in processing home loans.
McHenry is set to suggest that this involvement in mortgage talks is inconsistent with Warren's earlier testimony that her agency only provided "advice," according to his prepared remarks. In March, HuffPost reported that Republicans would use this revelation to cause a further distraction for the agency.
McHenry's remarks also caution against giving the CFPB too much power:
What controls are being created to protect the American people from abusive government power? We demand internal controls of companies, what internal controls govern the Bureau? What limits are being set to guard them from administrative overreach? In the absence of the normal checks and balances established by the Constitution, what guarantee do the American people have that the bureau will behave responsibly, spend wisely, and regulate fairly?
The CFPB is set to open officially this summer, and some House Democrats are urging Obama to appoint Warren while the Senate is in recess, a politically risky move that would avoid what would likely be a contentious confirmation process.
Republican lawmakers have simultaneously mounted a pointed attack on the agency. This month, Warren, appearing on the Daily Show, characterized the efforts as an attempt to "stick a knife in the ribs of this consumer agency."

Popular in the Community