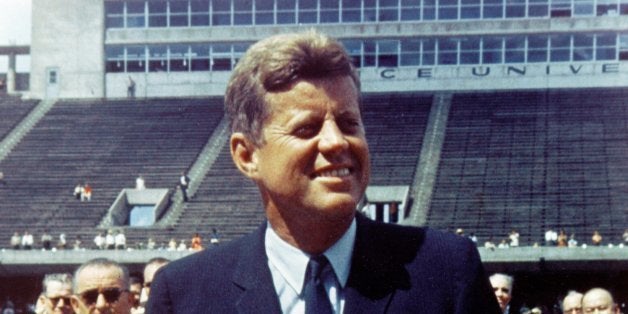 Nov 20 (Reuters) - Richard Mosk knows they got it right.
Fifty years after the assassination of President John F. Kennedy, he and others who worked on the Warren Commission, the government's probe of the shooting, say they have become inured to the seemingly endless stream of conspiracy theories.
"It's natural that an event like this would cause skepticism and suspicions, especially in light of what has come out about our government," said Mosk, 74, who was a newly minted lawyer in his mid-20s when he was hired as a researcher for the commission.
Mosk, who is now an associate justice on the California Court of Appeals, said the evidence was nevertheless "overwhelming" that Lee Harvey Oswald acted alone when he mortally wounded the nation's 35th president on Nov. 22, 1963, shooting him in the head and neck as Kennedy rode through Dallas in an open car.
Texas nightclub owner Jack Ruby shot and killed Oswald two days later.
The Warren Commission was formed just a week after the assassination to officially examine the murder. The following September, it issued an 888-page report with 26 volumes of supporting material.
A range of theories, popularized in movies and books, has countered the commission's finding that Oswald acted alone, and a Gallup poll published on Nov. 15 found 61 percent of Americans continue to believe others were involved.
Some have argued the CIA played a part. Others suggest organized crime or then-Cuban President Fidel Castro had a hand in the shooting.
Many critics say the commission did not have all the facts when it concluded Oswald was the sole actor. These include details about time Oswald spent in Mexico City and meetings he had with Russian intelligence officers, they say.
"I get aggravated," said Mosk. "Yes, there was a lot of information withheld from the commission. But none of these things would have made any difference."
Melvin Eisenberg, 78, who was assistant counsel for the commission and now is a law professor at the University of California, said the persistence of conspiracy theories is something to be ignored.
"Oswald did it," he said. "We can't prove there was no conspiracy. People have been digging to find something but have not been able to do it."
Lloyd Weinreb, a Harvard law professor who also worked on the commission staff, concurs.
"I run into lots of people who feel there may have been a conspiracy," Weinreb, 77, said. "They don't like the notion that random happenings determine many aspects of our lives. But it was an immense set of fortuities that left Oswald in the path of the presidential route through Dallas.
"He took a pot shot, and the pot shot happened to hit," said Weinreb. "I have no doubt whatsoever that it was Oswald and Oswald alone." (Reporting by Carey Gillam; Editing by Edith Honan and Prudence Crowther)
Calling all HuffPost superfans!
Sign up for membership to become a founding member and help shape HuffPost's next chapter
BEFORE YOU GO
PHOTO GALLERY
John F. Kennedy