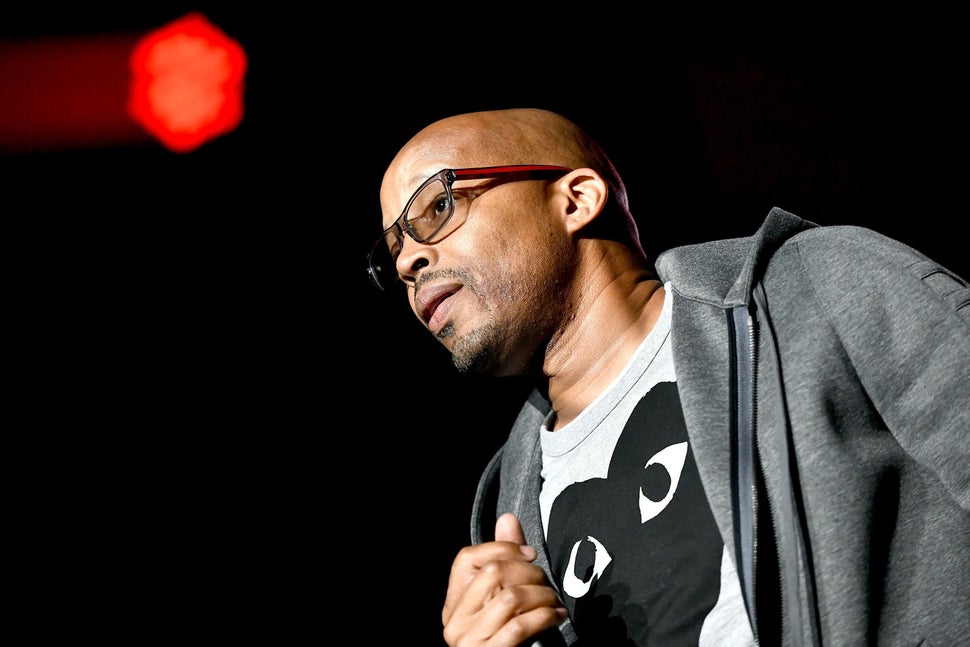 The musical era known as "g-funk" ― shortened from "gangsta funk" ― sprouted in Los Angeles, California, in the early 1990s, heavily influenced by the psychedelic supergroup Parliament-Funkadelic. But g-funk diverged from tradition in its infusion of gangster rap music.
Framers of the genre ― namely, Snoop Dogg, Dr. Dre, Nate Dogg and Warren G ― were forged in the flames of 1992′s LA Riots and molded by the conditions surrounding them: crippling poverty, a raft of gang violence and the denial of upward mobility to the largely black residents of South Central Los Angeles. 
Warren G, the rapper and producer behind the platinum hit "Regulate" and perhaps the most understated of the quad, was the one who introduced Snoop Dogg to Dr. Dre and set in motion a musical union that defined the decade. As he put it, "I ain't trying to take credit for all of the stuff that happened, but I was a part of it and helped it."
In recent years, Warren G has continued ushering artists into the industry, but now, as the producer of a new documentary available on YouTube Premium titled "G Funk," he is telling the story of his beginnings. 
HuffPost talked with Warren G about hip-hop's evolution, how artists should carry themselves and why he thinks someone should write a song about immigrant detention. 
Why do you think now is the time for a g-funk documentary?
The reason I think it's a great time is because we're transitioning into a new generation. A lot of the new generation doesn't know their history. You had the one kid — [Lil] Yachty, or something — say he didn't know who Tupac was. So me doing what I'm doing — introducing g-funk to this new generation — they'll know their history. They'll know who came before them, and they get to see the history we have, and the things we went through on our journey to becoming superstars and legends.
Hip-hop is navigating into spaces it's never been ― Jay-Z being inducted into the Songwriters Hall of Fame is an example of that. Is part of what you're looking to do with this doc exposing people who aren't hip-hop enthusiasts to your genre as well?
Yes, indeed! And it'll also open doors and let people know who Warren G is, you know what I'm saying? A lot of people don't really know what it is that I've done or what I do. So this will open eyes of the people who came before me, the new generation and some of the people that grew with me. They'll see who I am and the things I've been through in this journey.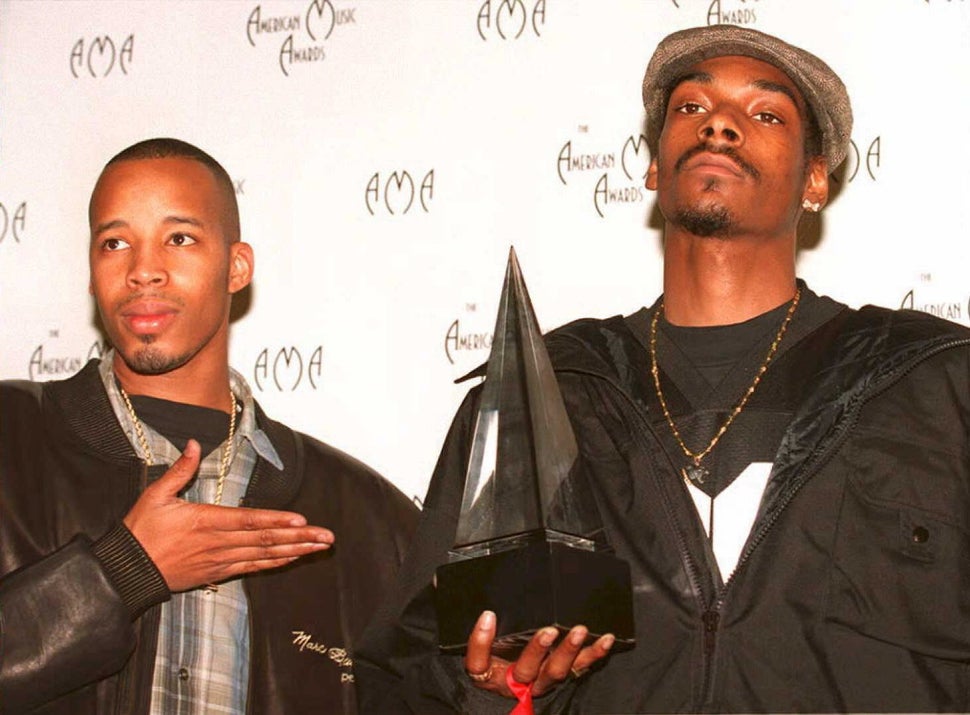 Where did you develop your creative vision? Where did you get a sense of how to market someone like Snoop?
I was forced, because all we wanted was to succeed. There was nothing else for us to do but go to jail, sell drugs or work at Burger King. But we knew what we wanted to do, so it made me push. I just wanted to push and try to be heard, because it was hard back then.
I wanted Snoop to blow up and be signed, but don't get it twisted: I was vicious, too. I was nice on the mic, too.

Warren G
We know a lot more about artists now than we may have known about artists 10 or 20 years ago thanks to social media. Do you ever advise artists about how they portray themselves online? XXXtentacion is probably the most recent example of someone whose online persona seemed to create all sorts of dread for him and may have played a role in his death.
Yeah, I wish I could've talked to him. You've got to stay out of the way, man. You need to humble yourself, because if you get cocky, you're gonna have people saying, "He's got a messed up attitude," and that's gonna spread around the whole industry and you don't wanna go through that. So humble yourself, stay in the studio and tighten your circle. You don't need a bunch of people with you: just your DJ, an engineer and maybe two security guards, in case you're in a position where you can't watch your back yourself. That don't make you a punk because you've got security — hell yeah, I've got security, because I'm scared of what I'd do! [Laughs]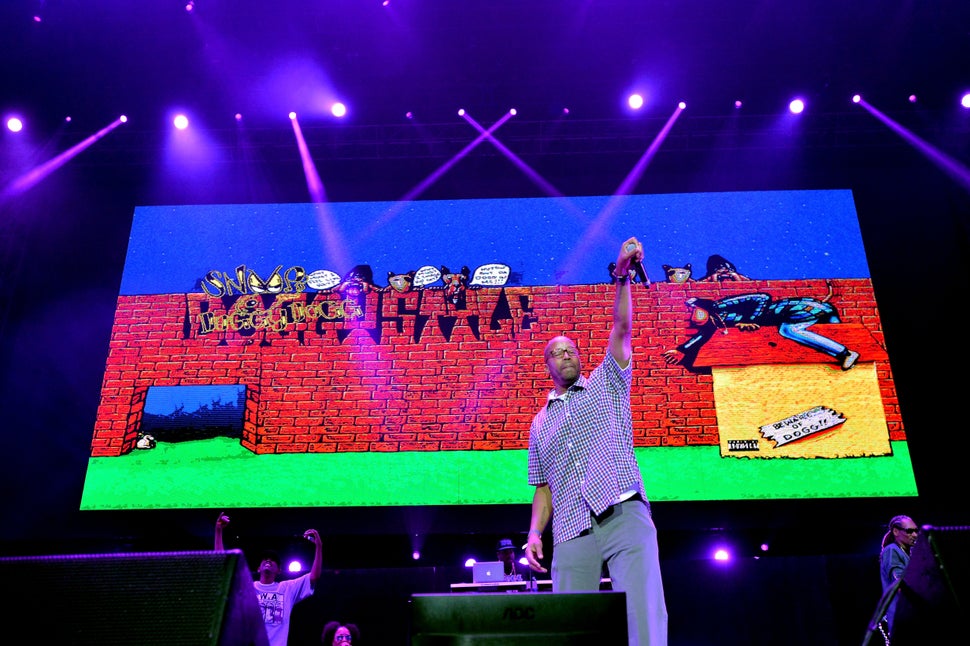 One major theme of the documentary is loyalty, and viewers of the doc will see Snoop signing a record deal before you. What went through your head in those days? Did you feel he was someone you'd invested in whom you had to let forge his own path for a while?
Yeah, I mean, I wanted Snoop to blow up and be signed, but don't get it twisted: I was vicious, too. I was nice on the mic, too. [Laughs] But I wanted to see my homeboy win; that's my best friend. Nate Dogg wanted to see Snoop win. When Snoop got to doing what he was doing, that shit helped us all out because it made a way for us to get out of the things that would have got us caught up. Dre schooled us and took us in like I'm doing for others now.
To that point, you've seen hip-hop evolve and our national conversations about hip-hop evolve alongside it, whether on matters of gender or sexual orientation. Do you ever look back on some of your earliest music and wonder how it's aged over time?
My thing is this: Just tell your story, as an artist. If you tell your story in a way that everyone can relate to it, you're going to become a household name. That's just how it is. People have to relate to your story. I have guys come up to me all the time to tell me, "Man, your album was the soundtrack to my life. It saved me."
I wasn't trying to do that — that was my story, but like I said, everyone could relate to it. And my music is still in rotation across the world. Every day, across the world, you're gonna hear "Regulate," "This D.J." and "Indo Smoke." No matter where it is, it's gonna play… every day.
That's timeless. And I wanna keep doing that timeless stuff. You know? Like, Kendrick, J. Cole and Drake, too; those are the type of artists I think can do records that will be timeless like mine, because they've got a story. They understand it. They're really talking about something. I'm not hating on none of these newer artists, because there are some dope guys out there. But there's also a lot of stupid-ass shit, too. Back in our day, like, we didn't have rappers with purple, blue and red hair.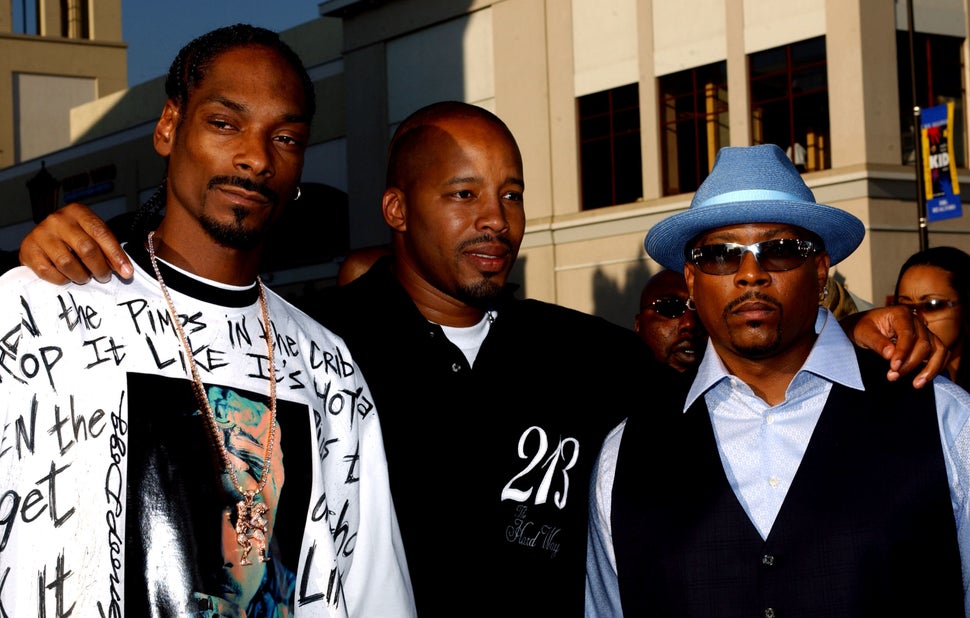 Well, I'd like to get your take on that, too. Hip-hop is such a young genre, yet it's taken on so many different forms in its short lifespan. Do you think these artists need to pay more respect to the originators of the craft?
Nah, I don't mean respect the originators, I mean tell your story. You've definitely got to respect the people who came before you, but do you. Make quality shit. Shit that people can really relate to. Because if you don't, we're gonna have a world of people thinking it's all about throwing money in a strip club, and it ain't that. If Yachty did a record right now about some of the social issues going on, he'd be off the charts. Ain't none of them did that yet.
That's fair. You're looking for a little balance.
See? I helped him out right there. [Laughs] Talk about what's going on.
Do a record explaining that border stuff where they're taking those kids from their parents and stuff like that. That shit is crazy! That's some concentration camp shit, and we can't have that in our day and time. That can't happen. These people being separated from their kids — come on, man.
Right. And speaking specifically to this period, I imagine the Trump era provides artists with plenty of material to work with. Do you feel artists should be more outspoken toward him directly?
I mean, if they choose to say his name, cool. But just talk about how that shit is affecting where you're from. The moves being made in D.C. are affecting the stuff that goes on around you and around your city. Certain things are being taken away, like insurance and stuff like that. 
That's one thing about the g-funk era that's pretty consistent: You all were rapping about turning up, but there was also a desire to respond to the world you were in. A lot of this music, for example, emerged during a particularly violent time in Los Angeles, with the riots, policing and gang violence.
The sonics were built on that whole shit. It was built on the riots. That was really a bad time, and that gangbanging shit was not like it is today — that shit was really serious. It was 10 times worse than how it is in Chicago right now. We were on curfew! We couldn't even come outside after 8 o'clock at night! And we talked about all that stuff: the fun stuff and the teaching parts. But we made it feel good. We made it sound good.
Calling all HuffPost superfans!
Sign up for membership to become a founding member and help shape HuffPost's next chapter
BEFORE YOU GO