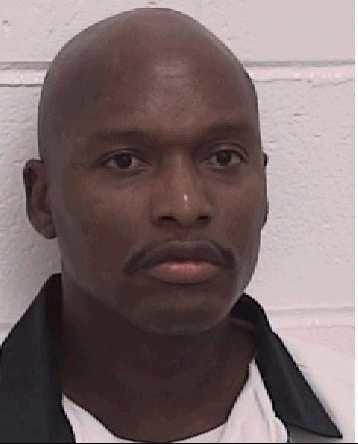 Georgia officials rejected an appeal for clemency from a death row inmate his lawyers say is mentally disabled, setting the stage for his execution on Wednesday unless the U.S. Supreme Court intervenes.
Lawyers for Warren Lee HIll, Jr. asked the Georgia State Board of Pardons and Parole to commute his sentence to life without parole for the 1990 killing of his prison cellmate. But this morning the board denied that request, as well as the defense team's appeal for a 90-day stay.
"I am horrified and outraged by the Board's decision to deny clemency for Warren Hill," said attorney Brian Kammer in a statement. "This shameful decision violates Georgia's and our nation's moral values and renders meaningless state and federal constitutional protections against wrongful execution of persons with mental retardation."
Hill was already serving a life sentence for shooting his girlfriend 11 times in 1986 when he was sentenced to death for killing his sleeping cellmate with a board spiked with nails.
As a last resort, Kammer will file an appeal to the Supreme Court, according to an email from another attorney on the case.
Tests have shown that Hill, 52, has an IQ of about 70, putting him in the range of people with mental retardation. The Supreme Court in 2002 banned the death penalty for mentally disabled inmates, but left it up to the states to decide who falls into that category.
Georgia eliminated capital punishment for the mentally disabled in 1988, long before the federal ruling in Atkins v. Virginia. But it requires retardation to be proved beyond a reasonable doubt. While the state was a pioneer in sparing the intellectually challenged, the Death Penalty Information Center says Georgia set the bar higher than any other state for proving learning difficulties.
The state attorney general's office said in a statement reported by the Atlanta Journal-Constitution that Hill's lawyers have failed to prove he's mentally disabled.
The closest they have come to reaching that threshold was when a state judge agreed in 2002 that there's a preponderance of evidence that Hill has mental retardation. The Georgia Supreme Court overturned that finding in 2003 and a federal appeals court ruled against Hill last year.
The pardons board's written order says that it has "considered all the facts and circumstances of the offender and his offense," but it doesn't divulge the reasons for the denial. It takes a majority vote on the 5-member panel to make a decision.

Related
Popular in the Community