A "mildly mentally retarded" Georgia inmate who was scheduled to be put to death on Tuesday night was granted a stay of execution shortly before he was set to die.
Mother Jones reports that Warren Hill's lawyers said their client was spared by the 11th Circuit Court of Appeals.
Hill, who has an IQ of 70 and was deemed "mildly mentally retarded" by doctors, was slated to die by lethal injection at 7 p.m. local time before the appeals court intervened.
Hill was sentenced in 1991 after he killed his cellmate.
All three doctors who originally said Hill did not meet the legal definition of "mentally retarded" have since reversed their opinion, saying their original evaluation was "extremely and unusually rushed" and did not allow for an accurate assessment of his condition.
The Supreme Court has ruled that the execution of the mentally handicapped is unconstitutional, but Georgia is the only state that requires defendant's to prove their disability beyond a reasonable doubt, Democracy Now reports.
The State Board of Pardons and Paroles denied clemency to Hill earlier on Tuesday, according to the Atlanta-Journal Constitution.
At the time of the 1990 murder, Hill was incarcerated for killing his 18-year-old girlfriend.
UPDATE: Hill's lawyer, Brian Kammer, sent this response to The Huffington Post:
"We are greatly relieved that the Eleventh Circuit Court of Appeals has stayed the execution of Warren Hill, a person with mental retardation. All the doctors who have examined Mr. Hill are unanimous in their diagnosis of mental retardation, so there is no question that his execution would have been in violation of the U.S. Supreme Court's 2002 ruling in Atkins v. Virginia."

"The state of Georgia remains an extreme outlier in requiring that defendants prove they have mental retardation 'beyond a reasonable doubt.' This is the strictest standard in any jurisdiction in the nation. Even Warren Hill, a man with an I.Q of 70 who is diagnosed as mentally retarded by every doctor who has examined him, found it impossible to meet this standard of proof. The Eleventh Circuit was correct to intervene in this case and prevent a mentally retarded man from being put to death tonight."
Hill was sentenced to death for the 1990 beating death of fellow inmate Joseph Handspike. Authorities say he used a board studded with nails to bludgeon Handspike while he slept as other prisoners watched and pleaded with Hill to stop. At the time Hill was already serving a life sentence for murder in the 1986 slaying of his girlfriend, Myra Wright, who had been shot 11 times.

Hill's lawyers argue that he is mentally disabled and therefore shouldn't be executed. The state maintains that the defense failed to meet its burden of proving beyond a reasonable doubt that Hill is mentally disabled.

Hill has received support from various activists and from former President Jimmy Carter and his wife Rosalynn.

"Georgia should not violate its own prohibition against executing individuals with serious diminished capacity," President Carter said in a statement.

Death penalty defendants in Georgia have to prove they are mentally disabled beyond a reasonable doubt to avoid execution, the strictest standard in the country. Hill's lawyers have said the high standard for proving mental disability is problematic because psychiatric diagnoses are subject to a degree of uncertainty that is virtually impossible to overcome. But Georgia's strict standard has repeatedly been upheld by state and federal courts.

"We are profoundly disappointed that Georgia's Supreme Court has refused to stop tonight's execution of Warren Hill, a person with mental retardation, which we believe is at odds with the Unites States Supreme Court's protection of the mentally retarded," defense attorney Brian Kammer said in a statement. "More than a decade ago, the U.S. Supreme Court ruled that persons with mental retardation must not be executed."

Georgia passed a law in 1988 prohibiting the execution of mentally disabled death row inmates, and the U.S. Supreme Court ruled in 2002 that the execution of mentally disabled offenders is unconstitutional.

Hill's lawyers last week released new sworn statements from the three doctors who examined Hill in 2000 and testified before the court that he was not mentally disabled. The doctors wrote in their new statements that they were rushed in their evaluation at the time, they have acquired additional experience and that there have been scientific developments in the intervening 12 years. All three reviewed facts and documents in the case and wrote that they now believe that Hill is mentally disabled.

The state questioned the credibility of the doctors' statements. These doctors met with Hill and reviewed extensive documentation in the case in 2000, and they haven't seen him since and didn't have significant new information in front of them during their recent review, the state argued. Therefore, it is not credible that they are able to refute the testimony they were so adamant about in 2000, the state argued.

The state has cited expert testimony and IQ tests that concluded Hill was not mentally disabled. Before trial, Hill's family members described him as "the leader of the family" and "a father figure," the state notes. He was not in special education classes and served in the Navy, where he received promotions, the state said.

The defense has referenced a state court judge's assessment that Hill was mentally disabled and a test that showed his IQ to be about 70. The defense also cited expert testimony that it is not unusual for someone who is mildly mentally disabled to be able to function at a satisfactory level in an environment as structured as the military. With the new statements from the three doctors last week, all doctors who examined him now agree that Hill is mentally disabled, Hill's defense argued.
Related
Before You Go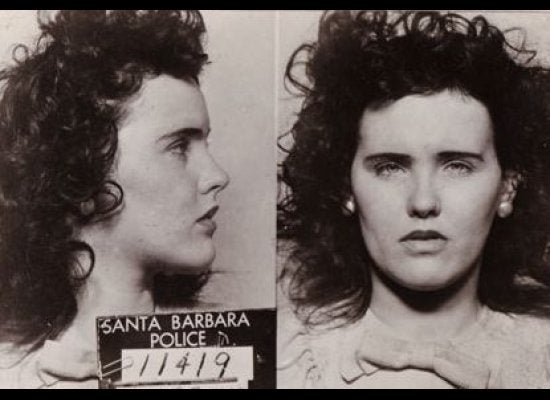 10 Major Crimes That Shocked the Nation (SLIDESHOW)
Popular in the Community