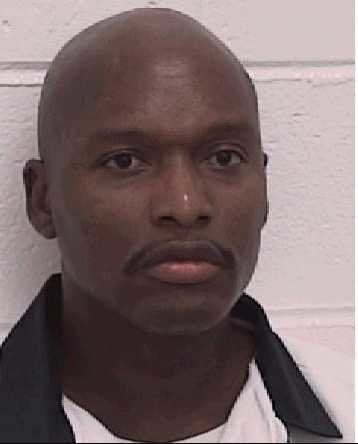 Tonight, the state of Georgia is set to execute Warren Hill, a 52-year-old African-American man with an intellectual disability (formerly known as "mental retardation"). With an undisputed IQ of 70, coupled with impairments in adaptive behavior, including deficits in conceptual, social, and practical skills, Mr. Hill has received widespread support for clemency in his case. However, the Georgia board of pardons and paroles declined to commute his death sentence to life without parole because of Georgia's stringent burden of proof for intellectual disability. Now, only the United States Supreme Court can protect Mr. Hill from execution.

My organization, the American Association of Intellectual and Developmental Disabilities (AAIDD), is the oldest professional society concerned with intellectual and developmental disabilities. For decades AAIDD has provided clinicians, courts and government agencies with authoritative definitions and explanations of intellectual disability and protocols for appropriate treatment and support systems.

In 1988, Georgia became the first state to prohibit the execution of people with intellectual disability. Georgia inspired a national movement to protect the intellectually disabled from execution, culminating in Atkins v. Virginia, a 2002 U.S. Supreme Court decision which prohibited the execution of people with intellectual disability as unconstitutional. In the Atkins decision, the Supreme Court specifically endorsed AAIDD's clinical definition of what was known as "mental retardation," recognizing that people with intellectual disability are both inherently less culpable and are also at special risk of wrongful execution because of the difficulty faced by courts and attorneys in identifying the syndrome based on superficial indicators of "normality."

Warren Hill has been found to have an intellectual disability by numerous experts as well as a Georgia state court judge. This finding has been unchallenged by opposing counsel on appeal or by reviewing courts. Standardized test scores from his elementary and middle schools placed Mr. Hill in the bottom 2-3% of his peers in academic ability. Mr. Hill's elementary, middle and high school teachers testified that he demonstrated clear evidence of intellectual disability throughout his schooling and was the beneficiary of "social promotion" because of the lack of special education programs at his schools. However, despite the overwhelming evidence of his disability, the state of Georgia's standard for proving intellectual disability -- the strictest in the nation -- has left Mr. Hill unprotected despite a Supreme Court ruling which prohibits executing the intellectually disabled.

In Georgia, the state which led the nation in protecting those with intellectual disability from capital punishment, defendants must prove that they are intellectually disabled "beyond a reasonable doubt," the strongest standard of proof in the law. As Dr. Robert Latzman, a clinical psychologist at Georgia State University, stated, the problem is that lawyers often look for black and white answers, adding, "we don't do that in the psychology world. We don't play in yes and no's, we play in statistics and probability. That makes 'beyond a reasonable doubt' an impossible standard to attain."

Legal experts have noted that the U.S. Supreme Court's landmark ruling in Atkins v. Virginia has been undermined by varying state standards for proving intellectual disability. John Henry Blume, a professor of Law at Cornell University and the author of a study of the Atkins ruling and its application says, "It's been frustrating to watch as the promise of Atkins has been eroded in many states through the implementation of both definitions and procedures which make it virtually impossible to prove that anyone has mental retardation."

Mr. Hill's case is currently before the U.S. Supreme Court, which may choose to issue a stay and delay his execution, or hear his case. In addition to AAIDD, many prominent individuals and groups support Mr. Hill's effort to get his death sentence commuted to life without parole, including the family of the victim, who submitted a sworn affidavit that they support clemency for Mr. Hill due to his intellectual disability. Several jurors from Mr. Hill's capital trial have sworn under oath that they would prefer to see him sentenced to life without parole, which was not an option at his trial. An expert from the United Nations recently called for the sentence to be commuted, as did former President Jimmy Carter and Rosalyn Carter. The notable conservative Georgia blog Peach Pundit also called for a commutation as have numerous mental health and disability groups.

The U.S. Supreme Court should move to protect Mr. Hill from execution because of his undisputed intellectual disability. The court has already found that our constitution protects those who are intellectually disabled from execution; now they must ensure that those rights are applied in a fair and just manner.
Personal/Financial Disclosure: Writer is the Executive Director & CEO of the American Association on Intellectual and Developmental Disabilities (AAIDD), founded in 1876 and publisher of Intellectual Disability: Definition, Classification, and Systems of Support (11th ed.), the terminology and classification manual on intellectual disability.
Related
Popular in the Community