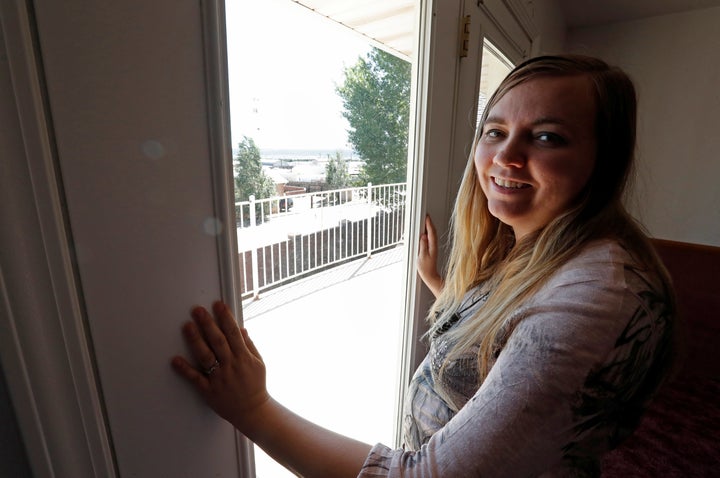 One of the former wives of the imprisoned polygamous sect leader Warren Jeffs is seeking to turn his old home into a community center and tourist attraction. 
Brielle Decker is a former member of the Fundamentalist Church of Jesus Christ of Latter Day Saints, a breakaway sect of Mormonism that practices polygamy and has been condemned by the mainstream church. Jeffs, its spiritual leader and prophet, is currently serving a life sentence for sexually assaulting two of his underage brides.
Decker said she became the 65th of Jeffs's estimated 79 wives when she was just 18 years old.
She told Reuters she spent several months living at Jeffs's former mansion and compound, which sits on the border between the town of Hildale, in Utah, and Colorado City, in Arizona. 
After Jeffs's arrest, Decker claims that for years, she was shuttled around to "houses of hiding" that the sect has in the country, in states like Nevada and Texas. She finally managed a dramatic escape from the sect about five years ago, pounding open the window of a trailer that she said she was confined to and running to a neighbor for help.
Since then, Decker has built a new life outside of the FLDS. Her marriage to Jeffs wasn't considered legal and Decker is currently happily engaged to another man and planning to tie the knot next month. 
The 31-year-old woman also has her eyes on Jeffs's old home.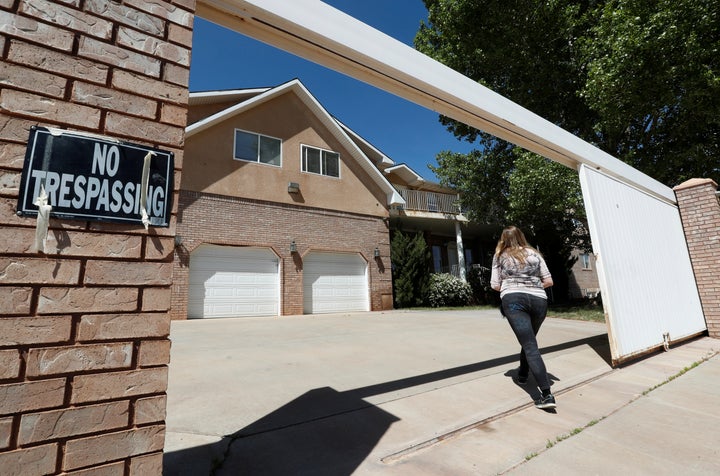 The $1.2 million mansion reportedly has conference rooms, dining rooms, two large kitchens, and 41 bedrooms. Decker has occupancy of the property and is raising money to eventually buy the compound, Reuters reports.
Decker said she hopes to turn the mansion into a home for ex-FLDS members and a center for public events and tours. 
She even dreams of installing a restaurant and a gift shop.
"Everything would flourish more if this thing was turned into something good," said Decker, who escaped from the FLDS five years ago. "That's my main goal."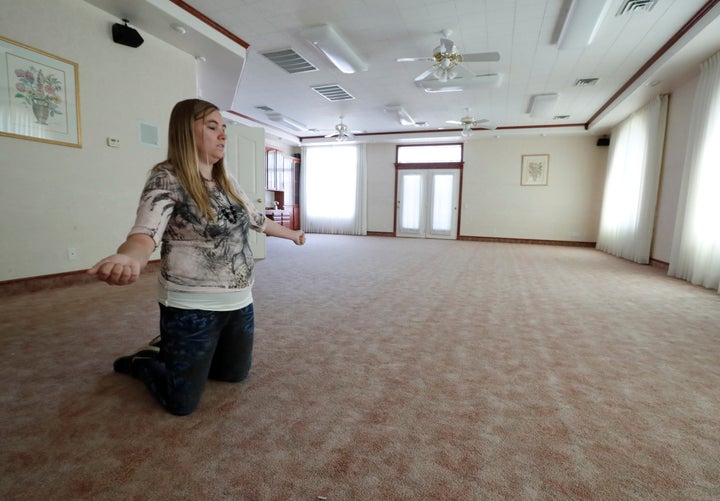 In an interview with Lindsay Hansen-Park , a Mormon feminist blogger and podcaster, Decker spoke in detail about what it was like to grow up in an FLDS household, about her marriage to Jeffs, and about how church leaders tried to control her actions. She said she would argue with Jeffs about his own theology, and that these actions frustrated the spiritual leader. Decker said that the marriage was never consummated.
After Jeffs was arrested and jailed, Decker escaped from the cult and changed her name (her former name was Lynette Warner). 
She said that she's planning to write a book about her experiences. In the meantime, she has a lot of hope for people who remain in the FLDS. 
Watch a Salt Lake Tribune video of Warren Jeffs's old home below. 
"I get really passionate about this because I went through so much, I want the same gift for the people that are still in the religion, I want them to know that people on the outside are loving," she said in the interview. 
She thinks of the planned home as a place where ex-members of the FLDS, and other strict religious cults, can stay and adjust to a new life.
"The thought of you being [Warren Jeffs's] unruly wife and now, you are the owner of his home," host Hansen-Park told Decker in the interview. "That's so awesome to me. That's just so powerful. You are a miracle."
Decker said she's hoping to go to college one day and become a psychologist who can help children in the sect.
"It feels like closure. It just feels like helping people is making it easier in every way. It feels like the right thing to do, for me," she said.
See photos of Warren Jeffs's old home in the slideshow below. 
BEFORE YOU GO
PHOTO GALLERY
Inside Warren Jeffs' Old Home