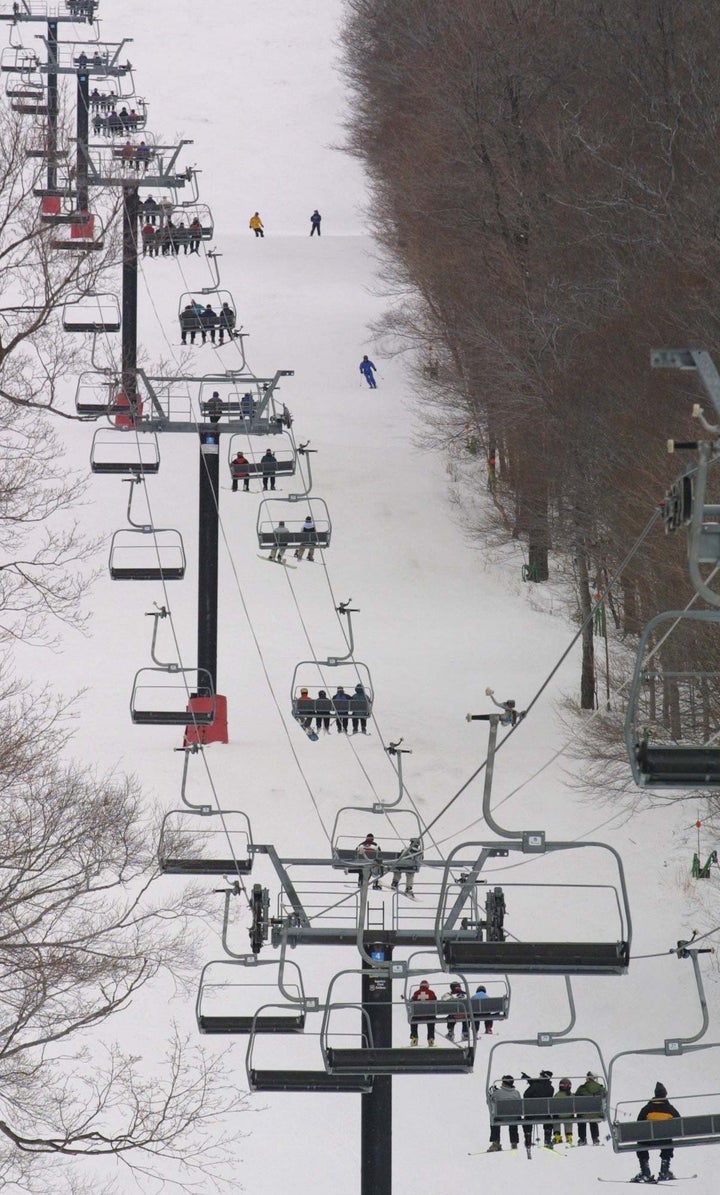 This morning the following tweet from Denver based ski film production outfit Level 1 Productions (@followlevel1) appeared on my Twitter feed: "Thanks to everyone that came out to support Level 1 at the Boulder screening of Refresh!" During this particular week -- a week when Level 1 found itself dragged into the U.S. District Court of Colorado by Warren Miller Entertainment (WME) (the company that now runs the Warren Miller movie business) to defend its film from trademark infringement allegations, I was especially relieved to read that piece of news.
Growing up in the ski world, this time of year is always particularly exciting for me. It's a time when all of the ski and snowboard filmmakers debut their newest works of art. These films -- sometimes (and fondly) referred to as "ski porn" by fellow enthusiasts -- serve to wet our collective whistle for the upcoming winter. But movies provide more than emotional, adrenaline driven value; they serve an important role in the ski industry as a whole, drawing the multitudes out of the cities and into the ski resorts come wintertime.
It's no secret that the ski industry has gone through a huge transformation in the last ten years. To be sure, the sport was hurting in the mid-1990s. The public viewed it as tired, and rightfully so; snowboarders were innovating, skiers weren't. But that all changed. A driven bunch of young skiers, armed with their new twin tip skis, drove the sport back into popularity. Production companies like Level 1 -- which itself has existed since 1999 -- are, in a large part, to thank for the sport's resurgence. Since skiing's comeback, the newer film production companies have coexisted with the perennial Warren Miller; actually, it's pretty clear that the Warren Miller films have been taking cues from the smaller guys in recent years.
Creating these films is a process to be sure; a lot of man-hours are involved. All of the footage we cheer for during the fall premieres was shot during the previous ski season, and the respective teams of directors, producers, editors, artists, web guys, and athletes spend long hours in the ol' editing suite during the summer months to complete their films. Each film must be stellar -- market saturation in the ski film biz, pressure from sponsors and the very livelihoods of the professional athletes require that these guys make their films count.
This year, for its ten year anniversary, Level 1 Productions sought out the now 84-year-old Warren Miller to participate in its film. Such a cameo, Level 1's founder Josh Berman thought, would "create a meaningful film that [would] help ... bridge the generation gap and do something good for the sport of skiing." Makes sense, right? Warren Miller himself was happy to oblige the request.
Unfortunately, WME -- which now owns the rights to Warren's name, use of voice, and likeness -- chose to sue Level 1 Productions despite Warren's personal consent to appear in Refresh. On Tuesday, Judge Marcia Krieger rightfully denied WME's request for a temporary restraining order, which would have barred any future screenings of Refresh (including last night's Boulder premiere) pending decision of the WME's federal trademark claim (Judge Krieger's reasoning is paraphrased here).
So Level 1 Productions lives to fight another day, the still-pending trademark claim against it notwithstanding. In the meantime, it has posted a disclaimer on its website making clear that neither it, nor its film Refresh, has any relationship with WME.
Despite Level 1's now-tenuous relationship with WME, the Level 1 faithful made clear at last night's Boulder premiere, in a gesture that is truly faithful to the sport, that they still love Warren Miller himself, wearing tee shirts proudly displaying (in big block letters) "WARREN MILLER IS MY FRIEND."
In a sport that has long been governed by an unspoken "bro code" and a collegial respect for others (even competitors), it saddens me to see signs that the ski industry may be becoming but another cold and hard industry -- where profits rule, competitors are per se enemies, and even the great Warren Miller himself is made to look evil in the public eye by a company that now profits from his name, voice, likeness and near-century long contribution to snow sports.
Note: for those who would like to see what all the hoopla's about, Refresh is showing at The Meeting in Aspen this weekend -- Saturday at 8 p.m. at the Wheeler Opera House. In the meantime, this trailer should tide you over.
Popular in the Community