Lawmakers on Tuesday held a hearing at the U.S. Capitol to listen to the stories of people living in poverty across the nation.
At the congressional hearing, convened by Sen. Elizabeth Warren (D-Mass.) and Rep. Elijah Cummings (D-Md.), members of the House and Senate listened to leaders of and participants in the Poor People's Campaign, a new movement co-led by the Rev. William Barber against poverty and racism in America. About half a dozen lawmakers attended, including Sens. Cory Booker (D-N.J.) and Bernie Sanders (I-Vt.).
"We used to say 'undocumented and unafraid,'" said Kenia Alcocer, an undocumented woman living in Los Angeles. "But now we're not just afraid of being deported but of having our children ripped from our arms."
"This is my child right here, Jimena," she said, holding her young daughter on her hip. "I want her to grow up in a society where she's able to visit her grandfather in Mexico, where she's able to have access to higher education without going into debt. I want her to grow up where she can breathe quality air."
Sanders responded after people's testimonies, saying, "How did this happen?"
"I'll tell you exactly," he continued. "Because most of the members here in Congress are not here to represent you all but to represent billionaires who fund their campaigns. That's how."
He added that those testifying about their experiences with poverty ― which he called "so difficult, so painful" ― were "speaking with enormous courage" and that more Americans should do so.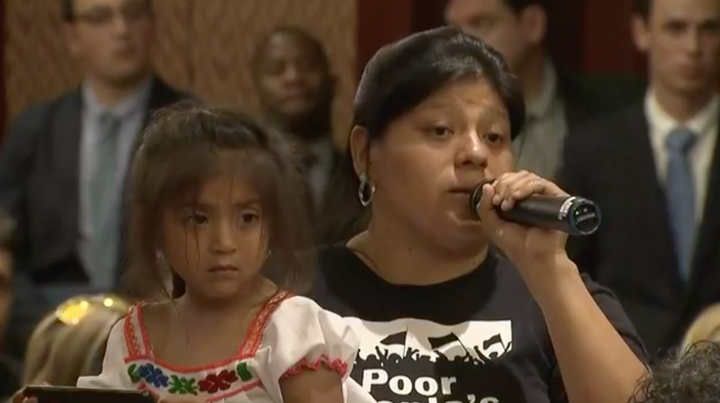 "All the while, corporate profits in America are skyrocketing," Warren said. "It is a moral crisis."
She said that through the Poor People's Campaign ― meant to follow in the footsteps of Martin Luther King Jr.'s campaign of the same name, cut short by his death 50 years ago ― the "poor and marginalized [were] taking to the streets," and this hearing was an opportunity for Congress to respond to their call to action.
The campaign expects to shift its focus from nonviolent civil disobedience to voter registration before the 2018 midterm elections. Its agenda against poverty and systemic racism, which it says is nonpartisan, includes demands for restoring voting rights, implementing Medicare for all and ending mass incarceration.
Warren concluded the hearing by pledging, "We're going to make change from this."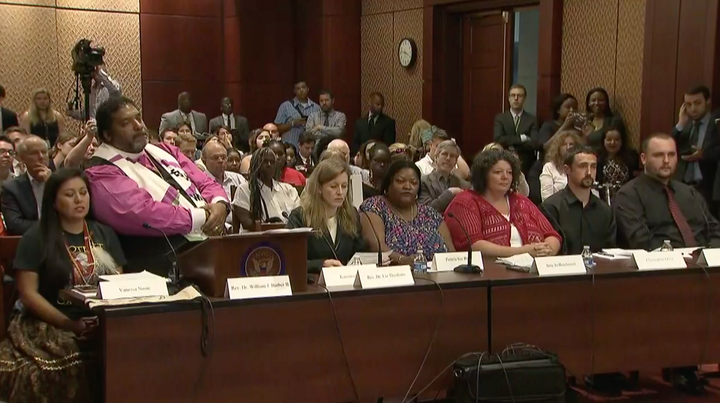 Popular in the Community