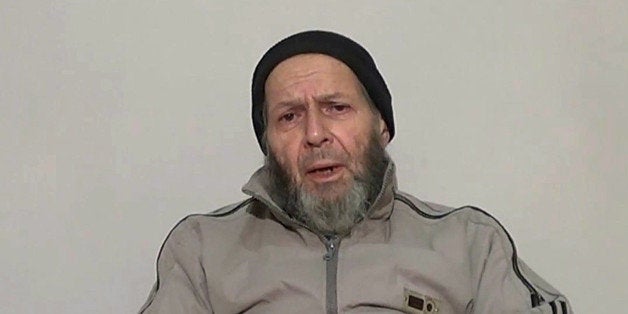 WASHINGTON -- Warren Weinstein made his Pakistani friends nervous when he first arrived in their country in 2004.
The trouble wasn't that the veteran American development expert, then in his early 60s and working as a contractor for the U.S. Agency for International Development, seemed unable to fit in, or unprepared to handle the dangers of an increasingly volatile Islamic republic.
It was that he was a little too enthusiastic in his embrace of Pakistan.
"He would eat so much [spicy food] you cannot even imagine," said Shahab Khawaja, then a top bureaucrat running the government program Warren was advising. "He was just eating whole green chillies straight and we were all initially shocked."
Khawaja and other Pakistanis remembered Weinstein's passion for their country this week after the White House revealed that he was inadvertently killed in a CIA drone strike in January. They did so knowing that while Pakistan's security vacuum and Weinstein's visibility likely were factors in the militants' kidnapping of Weinstein in August 2011, it was the aid worker's own government that eventually killed him. The Obama administration did so in January when it targeted the al Qaeda compound where he and Italian aid worker Giovanni Lo Porto were being held hostage.
"I was really hoping that the Pakistani government or the U.S. would stand by this guy, but the reality is if you remember his last video, he felt abandoned and forgotten by his own government," said Raza Rumi, a prominent Pakistani journalist serving as a visiting fellow at the National Endowment for Democracy in Washington. Rumi, who was referring to an al Qaeda video released around Christmas 2013, in which the U.S. hostage appeared to say he felt "abandoned," told HuffPost he got to know Weinstein when the two were part of a consortium of development consultants in Pakistan's Punjab province from 2008 to 2011.
"Warren was this jovial, lighthearted, fun guy who would wear [the local outfit of a] shalwar kamiz, speak Urdu, joke around," Rumi said. "And I would tell him, 'Warren, you need to be careful.' He said, "I feel safe, I feel integrated."
The question of how Weinstein's death could have been avoided is sparking debate both in the U.S. and Pakistan. Weinstein's wife said in a statement on Thursday that "those who took Warren captive over three years ago bear ultimate responsibility." But she said she was disappointed in the governments of both countries for failing to rescue him after he was kidnapped from his home in the Pakistani city of Lahore in August 2011. She added that she would like U.S.-Pakistan relations -- which have been improving in recent months -- to be "reflective of how [Pakistan] prioritizes situations such as these."
Rumi said the risks for the aid worker became clearer as anti-American sentiment grew in Pakistan, following the killing of two civilians in Lahore by a CIA contractor in January 2011 and the Osama bin Laden raid, which Pakistanis saw as a breach of their sovereignty, that May. Some had already been speaking ill of Weinstein, Rumi added, questioning his reasons for being in Pakistan, looking askance at his Jewish faith and alleging that he was a spy.
The Pakistani friends of Weinstein who spoke with The Huffington Post said they were, instead, impressed with his sincerity.
"He had this remarkable ability to bring people around a table and make them agree," said Khawaja, the bureaucrat, explaining that the work he and Weinstein were doing involved convincing small and medium-sized Pakistani businesses to cooperate to boost their industries.
"He could talk at any level and was very flexible in dealing with people," Khawaja continued. He said Weinstein had been known to don the native shalwar kameez and eat meals with drivers and security guards -- quite the statement in a class-ridden society where elites often shed overt connections to local custom.
Rumi recalled Weinstein's social side, which led him to travel around Pakistan to visit friends in different cities.
The aid worker could play the host, too. Khawaja recalled Weinstein's wife and one of his two daughters traveling to Pakistan and visiting the bureaucrat's home.
"Warren developed a special connection with the country and a deep and profound respect for its people and culture," Elaine Weinstein, his wife, wrote in a 2014 essay for Newsweek Pakistan. "He also saw just how significantly his work -- to help the Pakistani people strengthen their industries. ... When he visited us at home in the United States, he spoke highly of Pakistan and urged friends and family to visit him there so they could see and experience the country's warmth and beauty firsthand."
She continued with a direct appeal to the people of her husband's temporary home.
"I know," she wrote, "that the kidnappers who took Warren from his home and are holding him away from his family and those he so dearly loves do not represent you. As the third anniversary of his abduction nears, I hope the customs of hospitality, protection, respect and honor that you afforded Warren -- and that he did his utmost to return in kind -- will continue to be granted to him."
Khawaja said he was directly involved in talking to the Pakistani authorities about saving Weinstein, whose situation became more desperate because of concerns about his heart condition and asthma. Freeing hostages thought to be held by extremist groups has proved difficult, he added, noting that the son of former Prime Minister Yousuf Raza Gilani remains in captivity.
The Wall Street Journal reported Friday that part of the effort to win Weinstein's freedom included the payment in of $250,000 to al Qaeda in 2012, negotiated through a Pakistani intermediary.
Asked how he felt about learning that Weinstein had been killed by his own country after all, Khawaja said he was "impressed, very, very impressed" that President Barack Obama offered a personal apology to the families of Weinstein and Lo Porto, the Italian hostage.
"Frankly, in such circumstances, there are at times collateral damages. At times you do have intelligence failures too," Khawaja added.
"I'll remember him as a very good friend and a very committed, devoted development expert, very genuinely trying to help the people of Pakistan."
Nick Robins-Early contributed reporting.
Calling all HuffPost superfans!
Sign up for membership to become a founding member and help shape HuffPost's next chapter
BEFORE YOU GO
PHOTO GALLERY
Warren Weinstein: rehén muerto por drones de EE.UU.