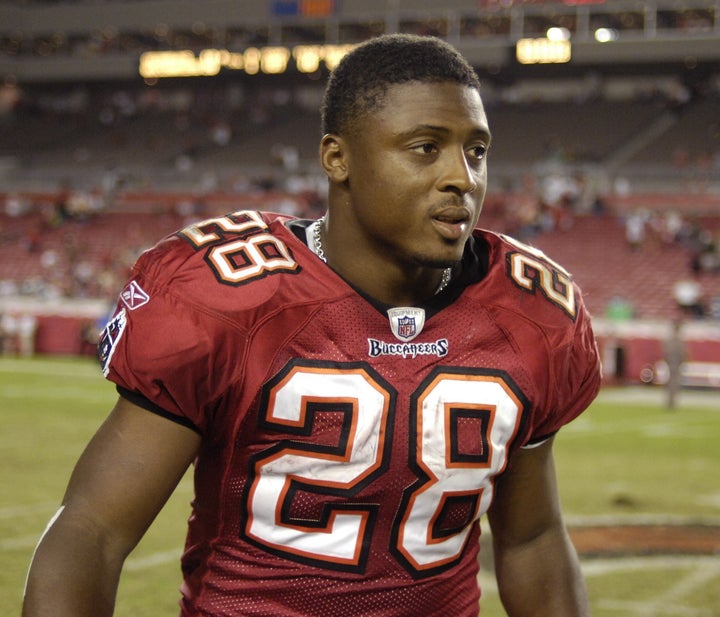 Dunn grew up in Baton Rouge, where his mother was a police officer. During his senior of high school, she, too, was shot to death. Now, Dunn is calling for a focus on family and children as a way to fight gun violence.
The former running back released a statement Sunday night just hours after the shootings, expressing his sorrow for the families of victims in Baton Rouge. In his statement, he made it clear that "we can't just sit around and talk."
Instead, he said, the country must start taking action. For Dunn, that action means supporting his child:
"One of the things I am doing is taking the role of fatherhood very seriously so I can raise a son who makes a positive contribution. I am striving to be there for him emotionally, physically and intellectually ... because the statistics proves it makes a difference when a child has an active father in his or her life. And we have to do more to build empathy ... It all starts with kids, so we all have to care about kids. Especially kids at risk for never learning how to socially and emotionally relate."
Dunn's suggestions were not limited to his own family, however. He called on elected leaders to give meaning to the phrase "crime doesn't pay" by challenging the status quo to ensure laws are upheld and loopholes or sophisticated lawyering are impeded.
In his final request for the people of his hometown, Dunn wrote: "I'd ask the community to stop the violence, to cool down and to come together to figure this out."
These comments come at an emotional time for the former football player. Dunn will be attending a re-sentencing hearing Wednesday for Kevan Brumfield, the man convicted of killing his mother over 20 years ago.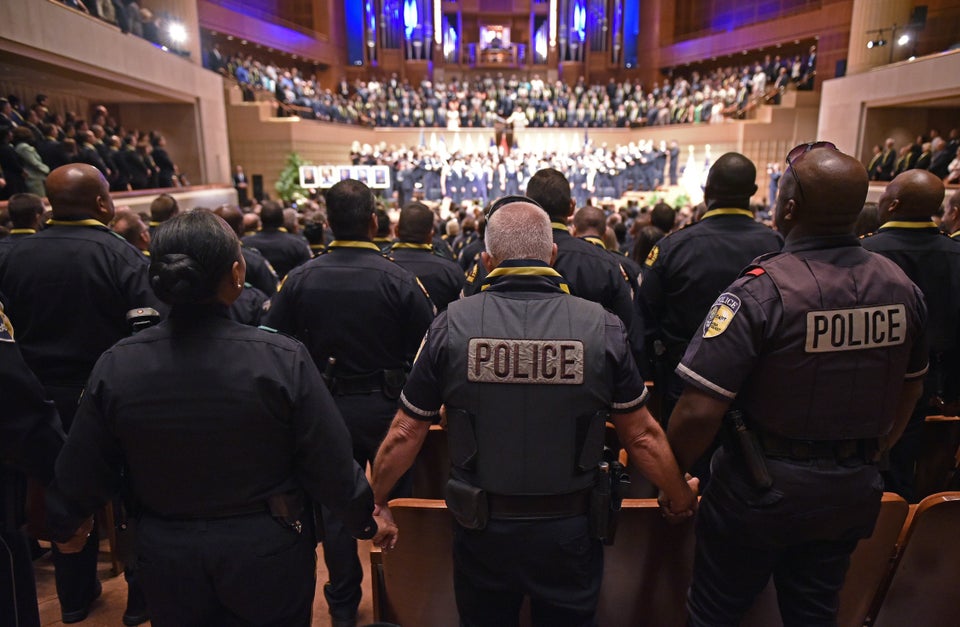 Powerful Images From Dallas Shooting Memorial Service
Popular in the Community