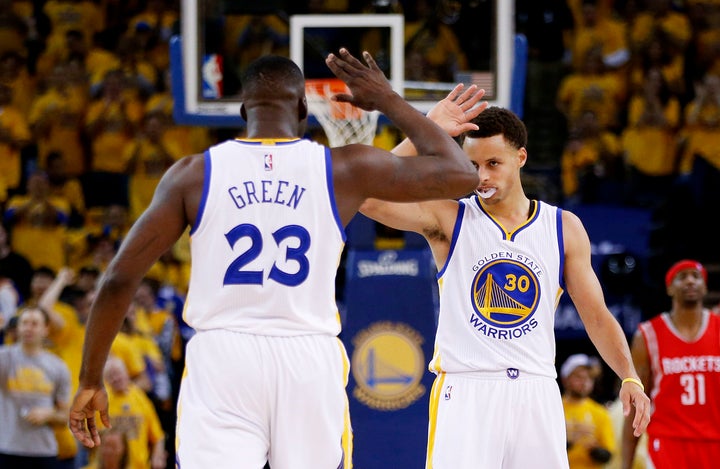 They say records are meant to be broken, but Michael Jordan and the Chicago Bulls' 72-win title season from 1995-96 just might be the exception. Or is it?
Thanks to one of the NBA's great all-time starts, the 13-0 Golden State Warriors -- fresh off a 23-point comeback win over a feisty and frustrated Clippers team -- should be the team to overthrow that record, or at least make a legitimate attempt. True greatness doesn't come along often, and the Warriors now sit just two wins away from the 15-straight record to start a season, a clip shared by the 1948-49 Washington Capitols and the 1993-94 Houston Rockets. This is rare territory, and who's to say where the team can go from here?
Firstly, consider that the defending world champs are still scary young. The average age on their roster is right above the league average at 27.3, but think about its core set of guys -- Draymond Green (25), Klay Thompson (25), Harrison Barnes (23) and Festus Ezeli (26). Reigning MVP Stephen Curry is practically a senior citizen at 27. Moreover, because of the team's tremendous balance and depth, the Warriors are an NBA rarity in that they legitimately play nine, sometimes 10 guys a night.
"We have such a deep team that it's not an issue of running guys ragged out there on the floor with heavy minutes every night," Curry told USA Today Sports this week. "If we take care of our business, the starters don't need to play 40-plus, the bench comes in and does what they have to do and everybody is taking care of their jobs, so we want to keep that formula."
Moreover, never before has the league's schedule been so kind to its players. Unlike when Jordan's Bulls broke the record nearly two decades ago, we now have a mere 17.8 percent average for back-to-back games, an all-time low. In addition, back-to-backs crossing time zones have been reduced by 18 percent, according to NBA.com, and instances of teams having to play four games in five days have likewise been reduced to an all-time low.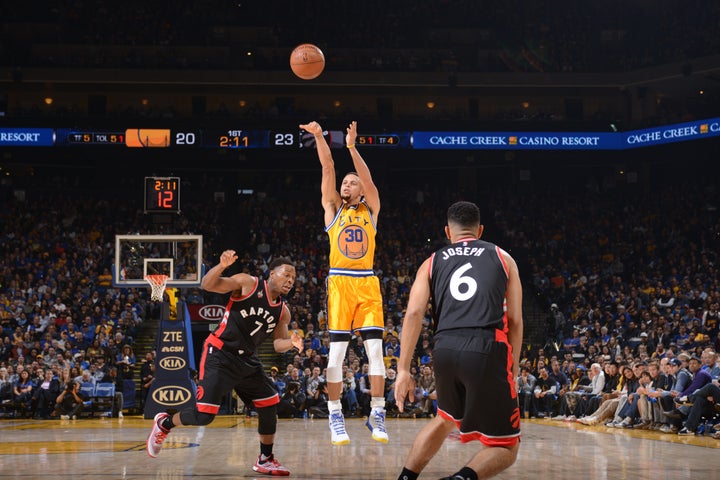 Next, let's look at how special this team has become. Naturally, it all starts with Curry, who has gone from good to great to historic. On pace to shatter his own record for 3-pointers made in a single season, the playmaking dynamo averages 34.2 points per game, leading the Rockets' James Harden by a staggering 6 points. But as with the Warriors as a whole, the key word with Curry is efficiency, because he's shooting over 45 percent from distance. Better yet, he converts 52 percent from the floor, a number typically reserved for 7-foot dunkers who live in the painted area. Curry has the keys to the entire offense, and with him running the show, the Warriors constantly create quality looks. It's one of the main reasons why they lead the league in points, points per possession, field goal percentage and 3-point percentage.
The team's secret weapon is the two-way balance of its roster, which I described in some detail during last June's Finals. If the Warriors do end up winning 73 games, this will be a key reason why. Versatility has never been more in vogue in the NBA -- can your guys guard multiple positions? Can your big create offense? -- and it's a quality Golden State has in spades. 
Green, the former second-round pick and All-NBA Defender, enables the Warriors to play positionless basketball. He can check all five spots on the floor, and his effectiveness as a point forward provides the necessary flexibility for head coach Steve Kerr (or interim coach Luke Walton) to rest Curry and Thompson when need be -- or simply play Curry off the ball, which essentially amounts to a rest period anyway. The same can be said about swingman Andre Iguodala, the Finals' MVP, who often flanks Green in the frontcourt. And then there's Barnes, who is the ultimate small-ball four man at 6 feet 8 inches: strong enough to defend bigs on the block, but agile enough to create perimeter mismatches on the other end.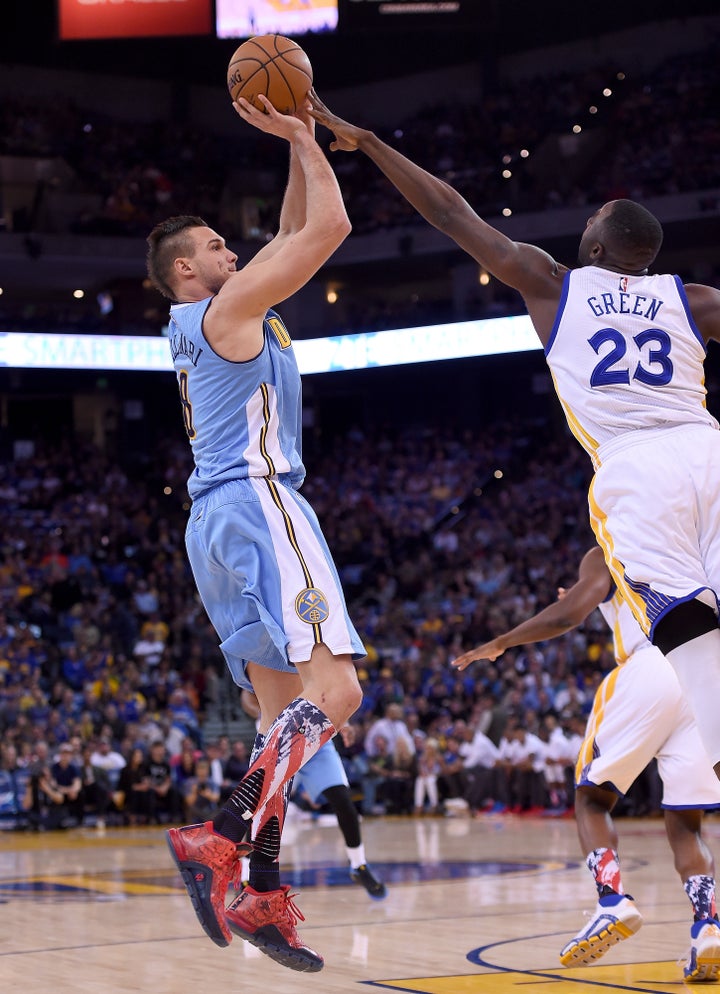 Perhaps nobody has a better or more realistic perspective on 72 wins than Kerr, who teamed up with Jordan to help form the backcourt on the famed Bulls team. The Warriors came close last year, winning 67 while having the good fortune of clean health (excluding center Andrew Bogut). And yet, when asked this week if his club could break the record, Kerr told the Chicago Tribune: "Oh, god no."
Speaking of last season, perhaps the biggest misconception about the Warriors was that their roster lacked defensive toughness and grit. After leading the league in defensive efficiency, they disproved that idea, and this side of the floor has been equally impressive this season. Golden State ranks eighth in field goal percentage against and first in 3-point percentage against. As a result, when they get up on teams, they bury them. It's why they have the best point differential in basketball, hovering around the unfathomable plus-15 mark, and it's why taking the foot off the gas pedal now simply wouldn't make sense. 
Curry himself summed it up best on Thursday. "I don't think great teams really coast through parts of the schedule just because you feel like you have the talent to do it," he told USA Today. "Great teams don't take nights off."
Calling all HuffPost superfans!
Sign up for membership to become a founding member and help shape HuffPost's next chapter