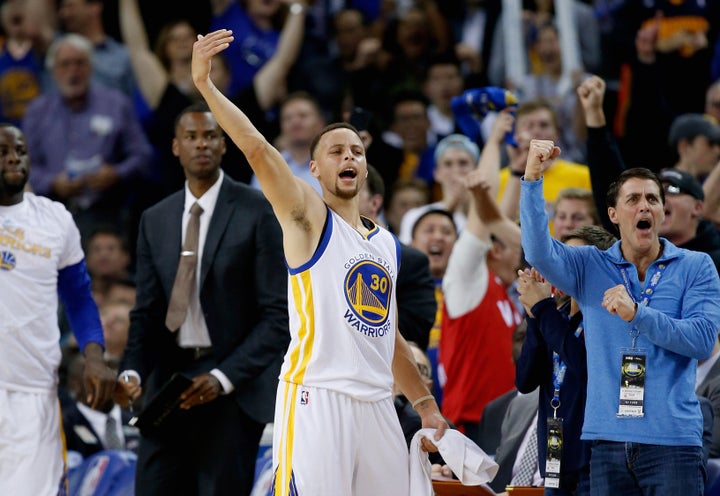 Five days after a trademark Stephen Curry half-court heave earned a late-game W for the defending champs, Western Conference heavyweights Oklahoma City and Golden State danced once again on Thursday night. The teams went toe-to-toe, matching highlight with highlight, before the Warriors stepped on the gas late in the contest, leaving the Thunder in the dust.
As Golden State is wont to do, the Warriors relied on sharpshooting, ball-sharing and some perfectly orchestrated pandemonium to slip past Oklahoma City. And in a game in which names like Steph Curry and Kevin Durant, Draymond Green and Russell Westbrook graced the big screen, you had to know there was going to be some jaw-dropping, brow-raising, must-see-again stops and shots. So for those of you who simply didn't get enough of the treys and trick dribbles, here are eight plays from Thursday that prove why Golden State should play OKC every single night of the season.
1. The Splash Brothers? No, the Smash Brothers. Right on time, Durant finds Westbrook for the transition dime.
2. The two most recent MVPs matched up early in the first, and it took a crossover, a behind-the-back juke and a teardrop to settle who'd come out on top.
3. The Thunder could forget the earlier defensive blunder after Serge Ibaka then met Klay Thompson trying to elevate from down under.
4. As Mark Jackson would say, "Hand (kind of) down, man down" -- so the NBA's reigning MVP drilled yet another triple from way outta town.
5. Five, 23, hike! Connecting with his receiver about 25 yards down-court, Marreese Speights proved that Golden State would blow past the competition in just about any damn sport.
6. Running a two-three give-and-go, Green found Thompson for an off-the-screen backdoor score.
7. Making music out of a mess, finding rhythm in a clamor, the Warriors transformed two sure-turnovers into yet another Green-Thompson slicing feed -- which was good for a 12-point lead.
8. Lest you forgot, this guy, Stephen Curry, will make it rain from any spot -- and clinched Thursday night's contest with this double-cross shot.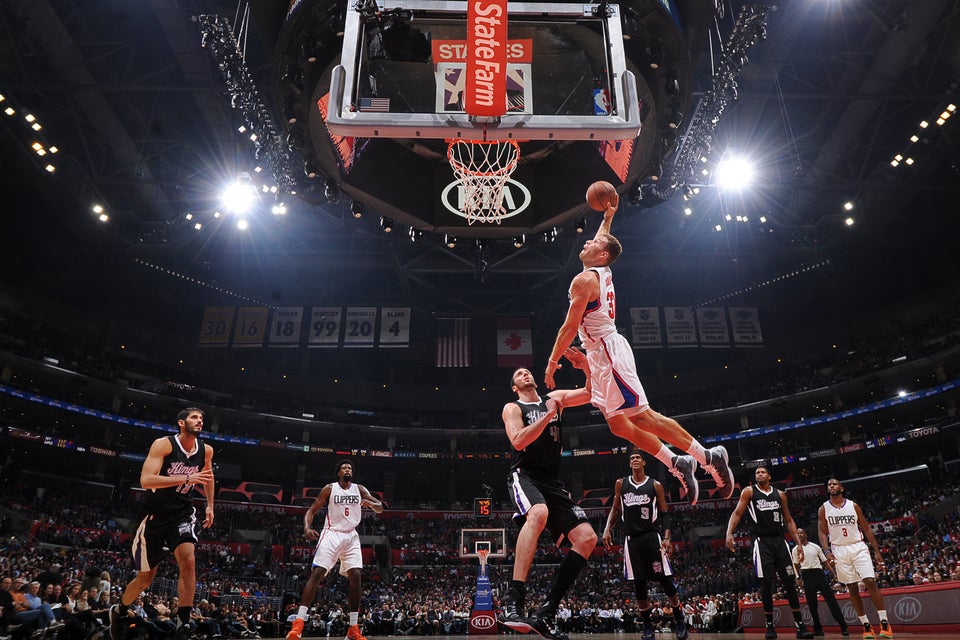 Monster Dunks From The 2015-2016 NBA Season
Popular in the Community