"This is not art," designers Hadi Alaeddin and Mothanna Hussein write of their series dubbed, not surprisingly, "NOT ART."
The Jordan-based designers, who go by the collective name Warsheh, strip art history's greatest hits down to their leading characters, splicing up the remaining imagery based on the Golden Ratio. For anyone who needs a refresher, the golden ratio (also known as the divine proportion) is a number that can be found when a line or shape is divided into two parts so that the longer part divided by the smaller part is also equal to the whole length or shape divided by the longer part. Still with us?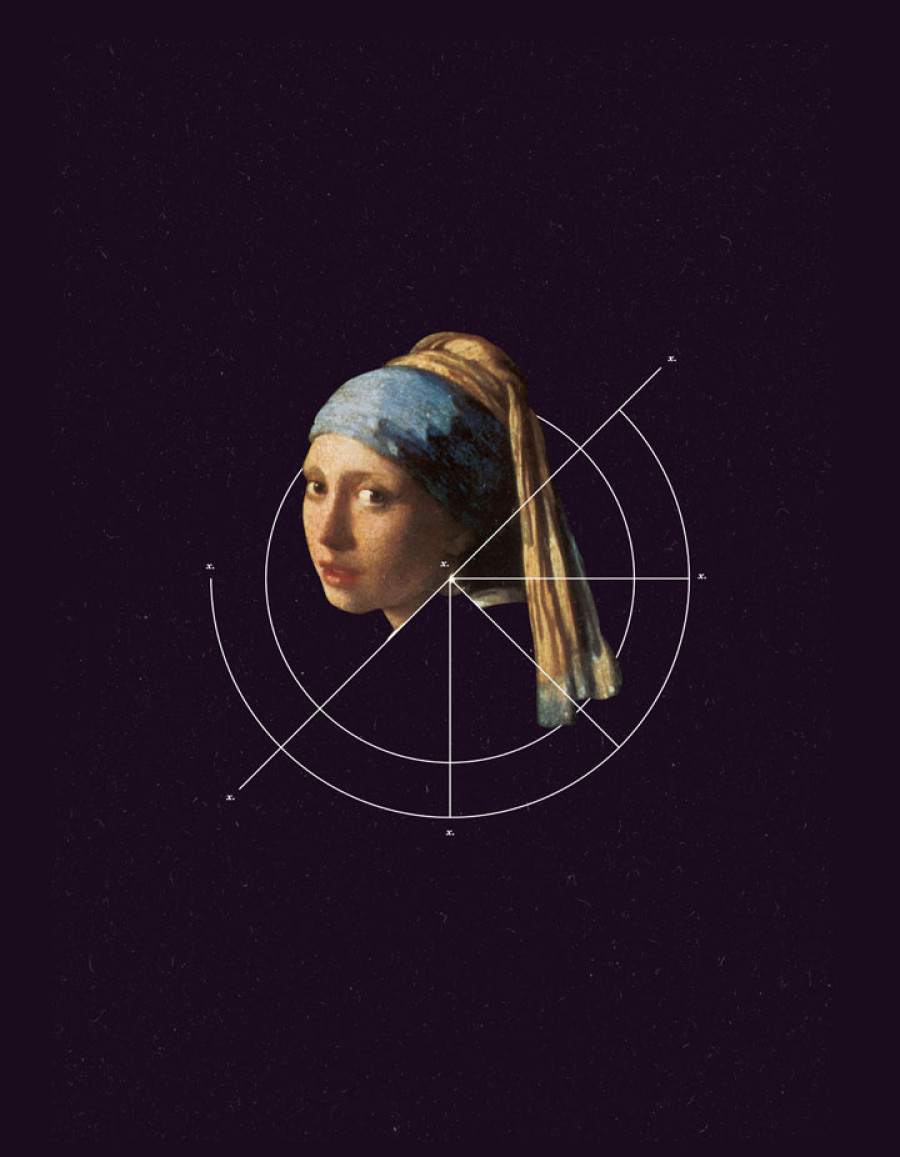 "We know nothing about these paintings, we even used google image search to look up the names," the designers continue. It's this utterly non-pretentious attitude that makes Alaeddin and Mothanna's endeavor so refreshing and endearing. Not to mention the fact that, removed from their backgrounds and entwined in the geometry that enabled their creation, the best of Jacques-Louis David, Johannes Vermeer and company gain a hypnotic, contemporary appeal.
If you're looking for some profound message behind the stunning series, don't get your hopes up. "We're proud of being designers and not artists, the main difference being that we will sometimes happily admit that we worked on something just for the heck of it and not to claim any deeper meanings and hidden philosophies," they say. "Sometimes we do make posters just because they look cool. And sometimes those posters, the way we imagine them, are liked by so many people, people that we are very much grateful are actually out there."
Calling all HuffPost superfans!
Sign up for membership to become a founding member and help shape HuffPost's next chapter