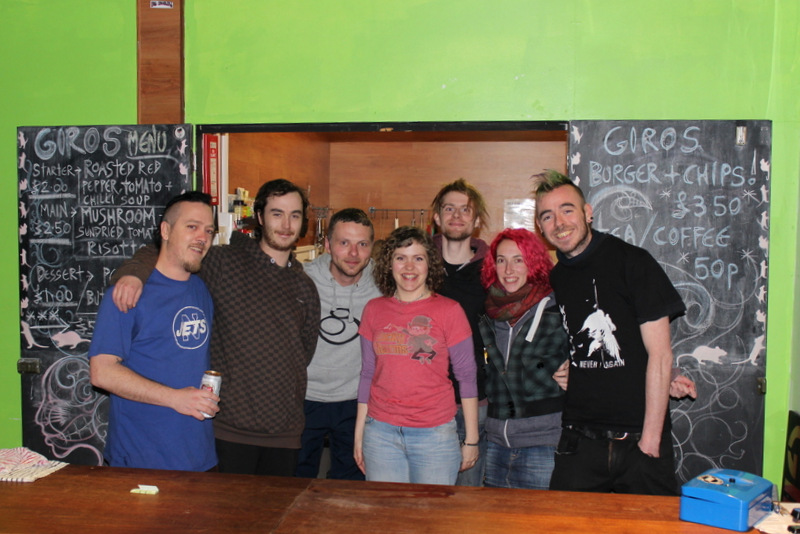 Illuminated by a dimly flickering orange light, white block letters spell "CENTRE" over double black doors. Slightly ajar, a crack of light beacons through them into the shadows of the darkened alley in Belfast, Northern Ireland.
In Belfast, a city made infamous for the 40-year sectarian struggle between Catholics and Protestants, wandering through alleys at night was once a fatal decision. Now, it is the only way to enter the sole vegan restaurant in the city. Giro's Café, named after welfare girocheques distributed to the poor, lies behind these double doors and up a painted stairway.
Visitors venture here for more than the animal-friendly fare, however. Giro's is just one feature housed within The Wartime Collective, an organization that has provided activities for those who embrace "alternative culture" for the past 2- years. With a new emphasis on activism through art and culture rather than on religious identity, Wartime Collective is helping to break down boundaries between the religious divisions that tore the community apart.
Violent conflict between Protestant-affiliated communities that support unity with Britain and the nationalist Catholic ones, still occasionally ruptures the tenuous peace secured in 1998 by the Good Friday Agreement. Even amidst the tension, Warzone Collective operates with an attitude of indifference toward religious identity and, within this community, it is working.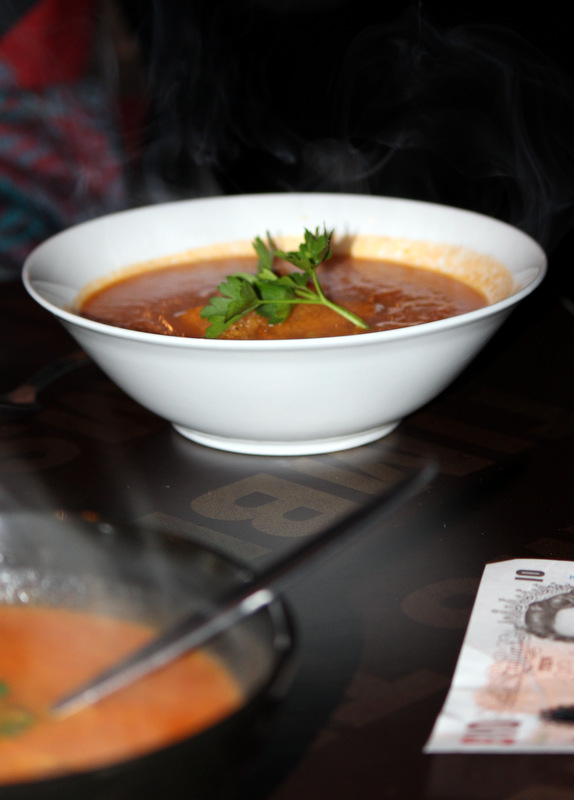 "When I was growing up I was involved in religion but when this place showed up it didn't matter who was from where," says Darin McGreggan, who has worked as a volunteer in the café for the past five years.
He attributes this shift in perception to connections made through shared passions that were discovered through the Collective. "There was no point trying to work out what side you were from and you didn't have to worry about who you were with," he says. "It just mattered what band you liked."
Laurian Montegu, who also volunteers in the café, agrees. "You wouldn't say Catholics listen to punk and Protestants listen to another thing," she says. "It is the music that brings people together. That is one of the best things."
Rock bands travel from around the world to perform at the venue within the walls of the Warzone Collective and everyone in the community is welcome. The Centre also holds a variety of other programs, from documentary nights to guerilla gardening seminars. They recently hosted a banner-making party for a pro-choice rally and often hold meetings on behalf of other progressive organizations.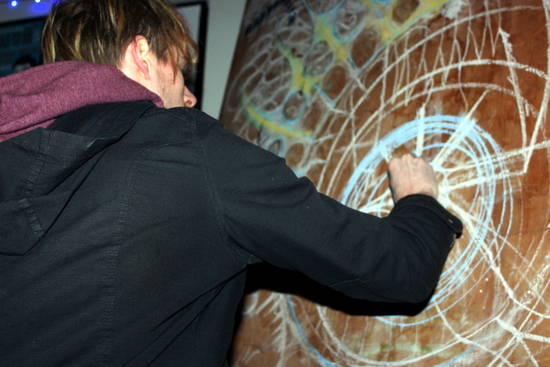 By focusing on political movements young people believe in, Warzone Collective unites young adults and supplies a space where patrons are not defined by a religious label. They also serve the community by providing job skills to unemployed young adults and a place for people to go.
"Some of the volunteers have never had a job and it gives them the ability to understand what a job is," McGreggan, says. As a currently unemployed trained chef, he is using the Collective to try new recipes and build his CV.
Montegu says she found confidence in her skills when she began volunteering. "We are giving opportunities to run the café," she says, adding that the Collective is a place where you can do whatever it is that you are interested in. "Basically, we all are just a family."
With more than 2,000 likes on the Warzone Collective Facebook and an additional 842 on the Giro's Facebook, this community is steadily growing. Its volunteers hope that this will show outsiders another side of Belfast, and help those in the community break down stereotypes.
For now, it will continue to be the only place to get a home-style vegan dinner in Belfast and a fun place where locals and serendipitous tourists meet and mingle. "It is about getting people in the door and off the streets," McGreggan says. "Everyone is welcome. Come down get involved. Bring your own ideas. Help out with whatever is going on. Get off the sofa and do something different."
Photos by Gabrielle Canon
Calling all HuffPost superfans!
Sign up for membership to become a founding member and help shape HuffPost's next chapter