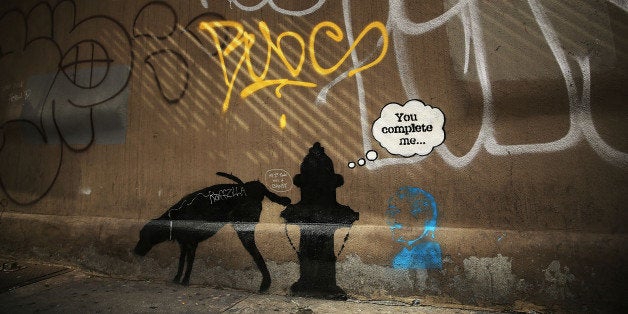 Earlier this year, a trickster pulled the wool over the collective internet's eyes when he/she/they released a fake press release announcing that Banksy had been unmasked. The hoax claimed that the British street artist had been arrested in London, revealing that his real name was Paul Horner.
More than a few media outlets fell for the faux news, that is, until Business Insider schooled everyone with some actual reporting, proving that Banksy is way too cheeky to be caught by London police... in the afternoon.
"[Banksy's installation] appeared to have a technical failure Saturday night," The Post writes. "The glowing pastoral scene... abruptly lost power after only about half an hour on display, a witness said."
The article goes on to claim that the "battery blunder" may have allowed fans to catch a glimpse of the real Banksy (or just some of his crew). The Post's witness, network engineer Thomas McKean, says that two men were caught on camera "hanging around" the installation truck while it powered down. "I'm pretty sure one of them was Banksy," he explained.
What exactly is he basing this claim on? Well, when he followed the truck after it regained mechanical abilities, McKean approached one of the two men at a gas station and asked him if he was, in fact, Banksy. The man responded with a smile and said, "No man, I'm a truck driver."
And thus a Banksy rumor was born.
So, if you're wondering if Banksy's identity has been revealed, the answer is ultimately no. Someone just happened to catch sight of the men driving Banksy's installation around the Lower East Side -- and even if one of them was the daring street artist, there's no proof to be had. Sorry, everyone. Paul Horner is still not a thing.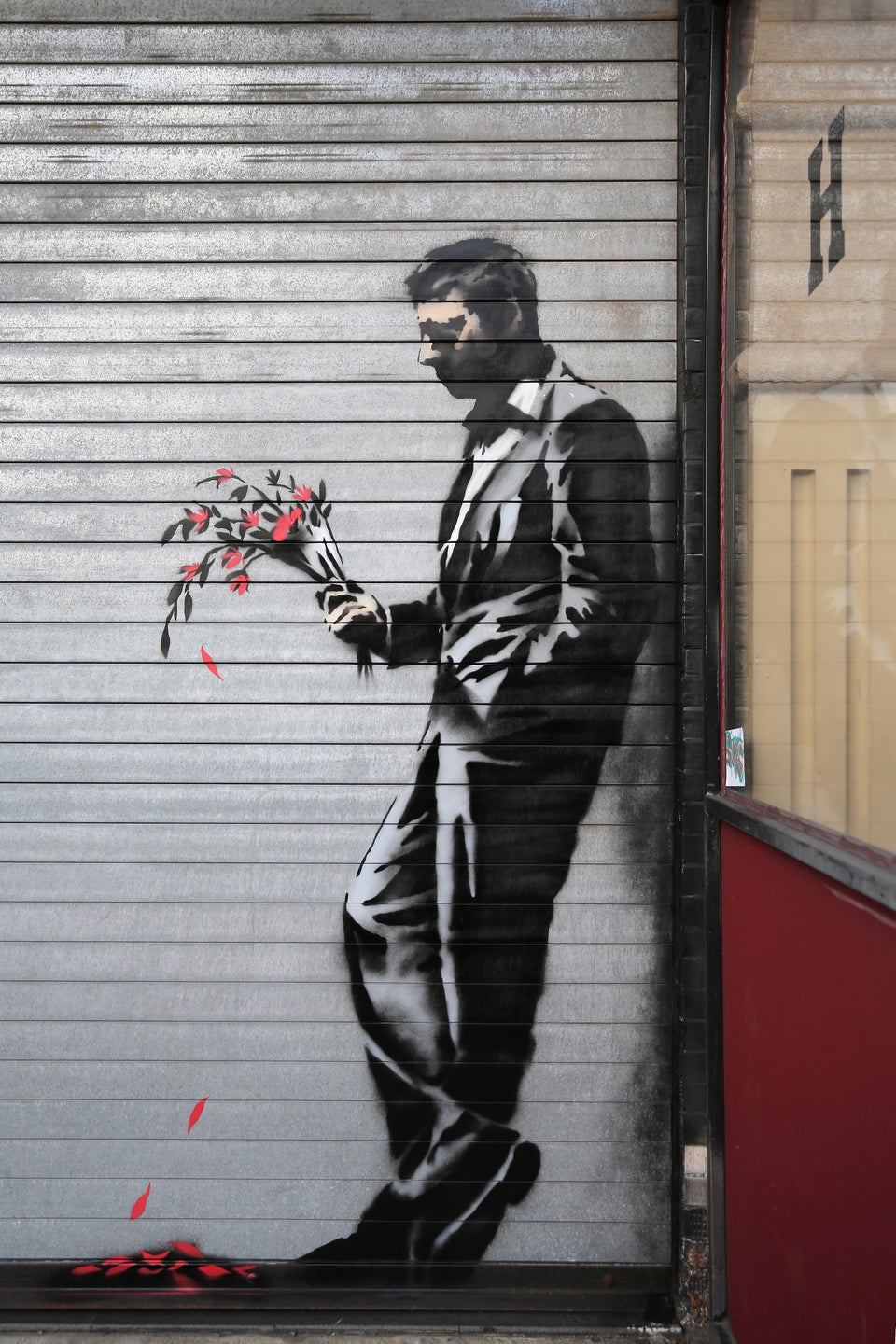 Banksy In NYC
Popular in the Community