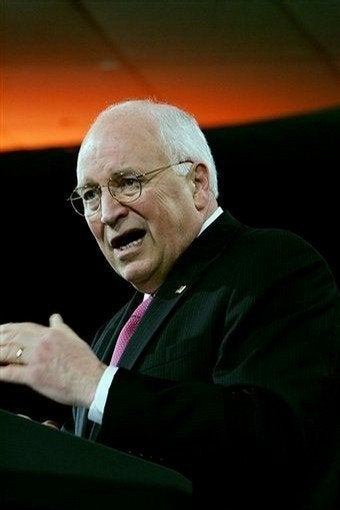 The revelation from seven Democrats on the House Intelligence Committee that they were misled about a critical CIA program has sparked a debate that touches on the most sensitive areas of national security policy. What program, exactly, was being kept secret?
No one is answering the question, citing the sensitivities that come when discussing classified intelligence matters. But in various conversations with sources on and off the Hill, two general theories have emerged. The first is that the CIA was keeping quiet about the use of waterboarding on terrorist suspects. House Speaker Nancy Pelosi has said she was misled by the intelligence agency on that very subject. It's also the story told to the Huffington Post by a source with knowledge of the letter the seven House Democrats penned to CIA chief Leon Panetta, in which they complained about being misled.
But the dates don't line up. In their letter, the lawmakers note that members of Congress were "misled" for "a number of years, from 2001 to this week." Pelosi, however, contended that the CIA lied to her about the use of harsh interrogation techniques during the fall of 2002.
And in a conversation with the Huffington Post, Rep. Anna Eshoo, (D-Calif.), one of the letter's signatories, said that Panetta "stopped the program the day after he was informed." Waterboarding was ended as a practice during the Bush years.
"It is a special wing of our special operations community that is set up independently," Hersh said. "They do not report to anybody, except in the Bush-Cheney days, they reported directly to the Cheney office. They did not report to the chairman of the joint chiefs of staff or to Mr. [Robert] Gates, the secretary of defense. They reported directly to him. ...
"Congress has no oversight of it," he added. "It's an executive assassination ring essentially, and it's been going on and on and on. Just today in the Times there was a story that its leaders, a three star admiral named [William H.] McRaven, ordered a stop to it because there were so many collateral deaths. Under President Bush's authority, they've been going into countries, not talking to the ambassador or the CIA station chief, and finding people on a list and executing them and leaving. That's been going on, in the name of all of us."
Asked if this was the basis of her letter to Panetta, Eshoo said she could not discuss what was a "highly classified program." She did, however, note that when Panetta told House Intelligence Committee members what it was that had been kept secret, "the whole committee was stunned, even Republicans." A Republican committee member told Who Runs Gov's Greg Sargent it was something they hadn't heard before.
Panetta himself was kept in the dark about the program -- whatever it was -- having only been told about the classified activity on June 23. "His own top leadership didn't even brief him that this program existed," said Eshoo.
The day after he found out, on June 24, the CIA header briefed members of Congress about the matter. Two days later, on June 26, the seven lawmakers wrote Panetta asking him to publicly correct an earlier statement he had made, in which he declared that it was not the CIA's "policy or practice to mislead Congress."
Asked why it took two weeks for that letter to Panetta to become public (news of the letter broke on Tuesday evening) Eshoo said it was simply a matter of clearance.
"I was informed by one of the committee lawyers that the letter should be classified and so it was sent to him classified," the California Democrat replied. "The lawyers made a determination recently that it did not need to be classified so we made it public."
Had she received a response from the CIA? "We have not," Eshoo said.
Calling all HuffPost superfans!
Sign up for membership to become a founding member and help shape HuffPost's next chapter