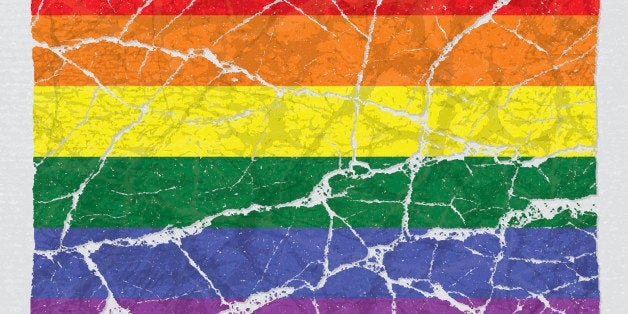 When I was younger I learned pretty quickly the importance of community. I was involved in various extra-curricular activities, Jewish youth groups, summer camp, and more that taught me the value of identifying as a part of a small intimate group of people with whom I could share similar experiences. The power of that sense of camaraderie and the feeling of belonging stuck with me in significant ways and helped me as a teenager to come out. I knew from the media what being queer looked like, and this was not particularly inspiring or positive, but I understood the value of expressing myself in my truest form and with that came a community of people with whom I could belong.
This week, people in my community were killed, and our collective sense of belonging was taken from us involuntarily. Our community won't ever be the same without those lives. It will forever be destroyed from this, it will forever have 50 missing people. It does not and cannot look as it did because that would require those lost lives to join us again. I am confused and wondering how to make sense of no longer recognizing what my community looks like.
As I write this, I am reminded of a Jewish text that brings up for me a strong sense of discomfort. Discomfort feels oddly natural given the tragedy we are faced with. We should be uncomfortable, we should be bothered by senseless killing, with violence. The teaching of Rabbi Bunim of P'shiskha says everyone should carry two slips of paper, one in each of their pockets. One piece of paper should read, "I am but dust and ashes" and the other should say, "The world was created for me." It's important for us to hold these two truths close and to maintain a sense of balance in the world, to remain confident, to remain humble.
Right now, all I feel, and I feel this in very deep ways, is that I am just dust and ashes. I feel completely burned, charred, incinerated, like my life has been destroyed, like I am something people step on, and perhaps most significantly, like the world was not created for me. As a queer person, I feel like the world was not created for me, like I don't belong. I can't reconcile that feeling. It has been too long and for too many years that people do not acknowledge our existence, that people ignore our rights, that people do not make space for us, that people treat us as though the world was in fact not created for us, like a better version of the world would be one where we don't exist.
The tragedy in Orlando is a clear and direct attack on the people who were killed, on our community, and on our hope that we belong, that we can have space. The rational part of my brain reminds me that this isn't true, that we do belong, that we are here for a reason. My emotional brain can't process that yet. I don't feel right now like the world was created for me, that I belong in it. In the wake of such horrific violence, it is too hard to believe.
What happened in Orlando this week is a human tragedy, an attack on all small communities and their membership to them. Nobody is exempt from being vulnerable to this type of killing. It could have been any of us. Replaying the shooting in my mind is not a helpful exercise, but right now it is important for my processing, for my healing. It will take a long time, and I have barely been able to begin, but I am hopeful we can move toward healing as a community, with a sense of humanity that does not include our most vicious capabilities.
I don't know the right thing to say. I don't have words of encouragement. I am unable to offer comfort. I am shocked and saddened and scared. I am in deep pain and I know many of you are as well. What I can offer is a friend, a person to talk to, a person to cry with -- a person with whom you can be reminded that the world was indeed created for you, for me, and for all of us -- especially during times where you may feel like I do in this moment, like dust and ashes.
Related
Popular in the Community