Today I was helping my 17 year old blind Cairn Terrier, Hazel, find her food dish. She is very independent, but bumps into walls like a pinball game. (Sadly, almost deaf as well). She still enjoys playing and takes it in stride and is a real testament to the determination of not letting her circumstance hold her back. What a lesson to us all.
I am an artist, and color is so important for my craft, that to imagine an attempt to paint, with limited or no vision, seems insurmountable. Just like Hazel, my Cairn Terrier, there are artists that won't let that handicap limit their aspirations to fulfill that creative need.
Sargy Mann is one of those gifted and talented painters. He painted gloriously filled colorful landscapes up until his death in 2015. In his 30's he began to lose his eyesight due to cataracts, retinal detachments and ulcers and by 2005 he was totally blind. He continued to paint using rubber bands and sticks for measurement while utilizing larger canvases. What an ingenious way of coping with his lack of sight. A wonderful segment on Youtube that was done by the BBC News can be seen here at Sergy Mann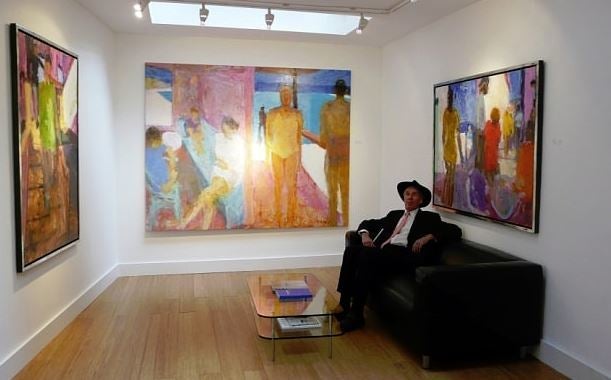 John Bramblitt is another gifted artist that uses color boldly and without hesitation. After many health issues as a child, he lost his total vision in his mid 20's. He hid his art, until one day his friends noticed paint on his white seeing eye dog, and the secret was no longer hidden. He paints remarkable portraits by feeling with his hands the person's face and then recreating their image on canvas. A CBSnews.com video on youtube is a 2 minutes well spent.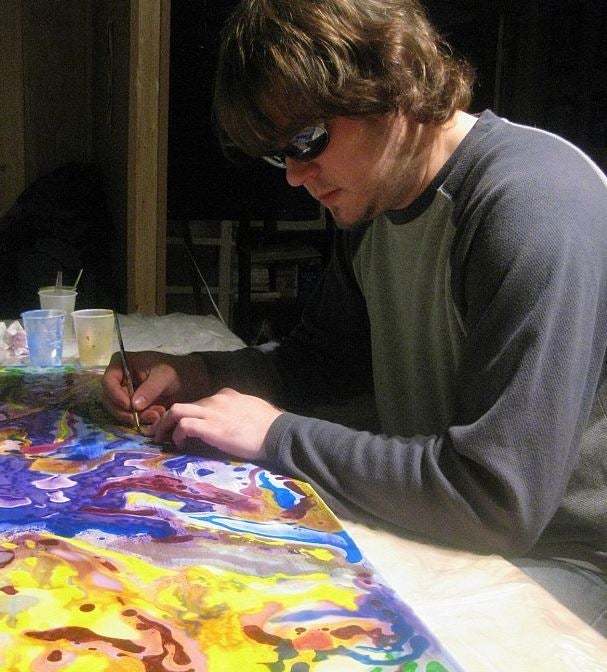 Esref Armagan was virtually blind from birth. So it is truly amazing that he never saw the colors he so beautifully paints.
"In 2004, Harvard University, impressed by this genius, invited him for brain and eye scans. The results of those tests even surprised the scientists. The brain's visual cortex, basically dark in the visually impaired, lit up when Esref touched an object and began drawing. After this, Esref became the subject of an article by the famous New Scientist magazine." ~ from Esref Armagan, biography.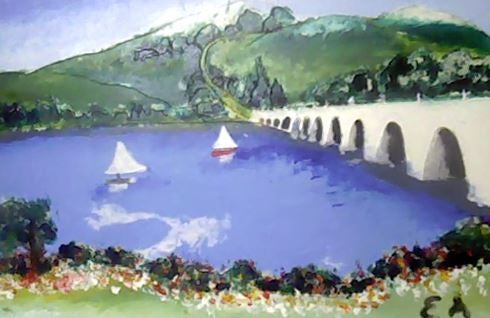 Vincent Van Gogh, while not blind, is believed to have color blindness. A Japanese medical scientist, Kazunori Asada, now contends that Vincent's unique color palette was literally a function specifically, of a kind of color blindness. Kazunori Asada wrote an essay explaining his observations. The follow are excerpts from that essay.
"The "Color Vision Experience Room" uses illumination that is optically filtered to provide a modified spectrum of light. Under this filtered light, a person who has normal color vision sees color much the same as the person who has protan or deutan color vision.
"There were prints of Vincent Van Gogh's paintings in the room. Under the filtered light, I found that these paintings looked different from the Van Gogh which I had previously seen."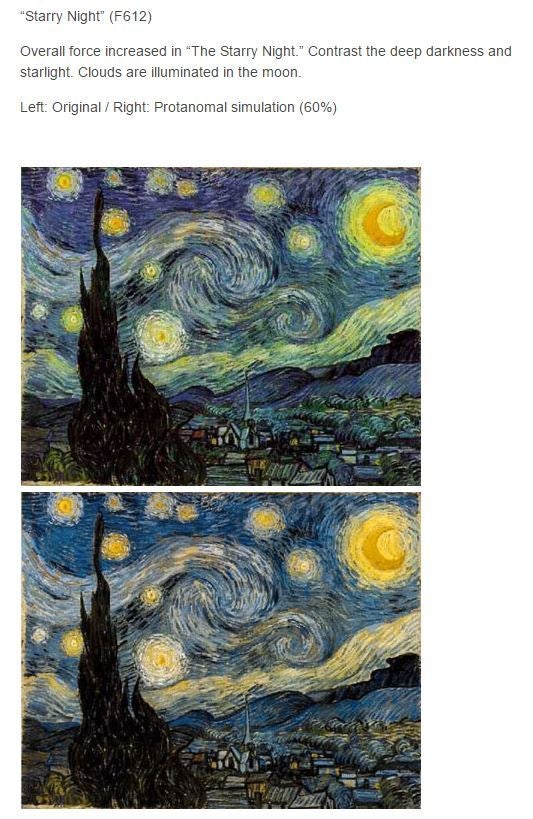 Asada raises an interesting theory, but to enjoy Van Gogh as it is, is truly the answer.
While Hazel bumps around and I paint with full vision, I will be conscious of the gift of my ability to see the vibrant colors, I so often use.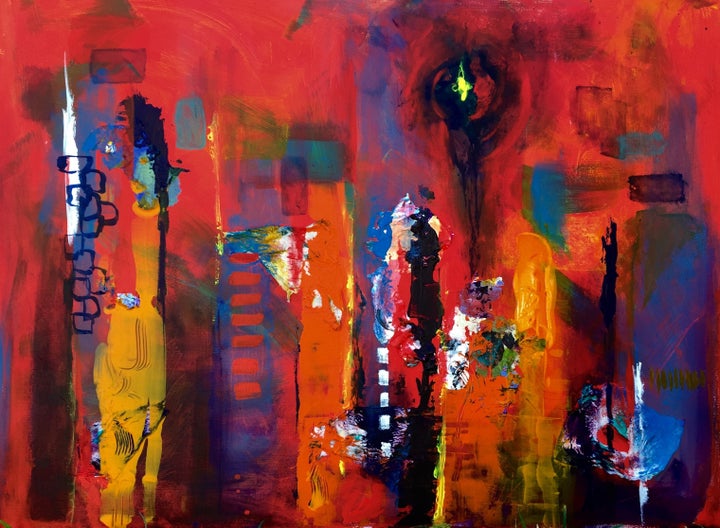 "Art As I See It" is a column by Barbara Mosher In which she provides her insight on the world of art, including thought-inducing commentary, the process of art, and to showcase artists.
Follow Barbara Mosher on:
#sergymann #johnbramblitt #esrefarmagan #cadogancontemporarygallery #Vangogh #youtube #BBCNews #CBSNews #dailymail.co.uk #thetelegraph #blindartists #painters
Related
Popular in the Community