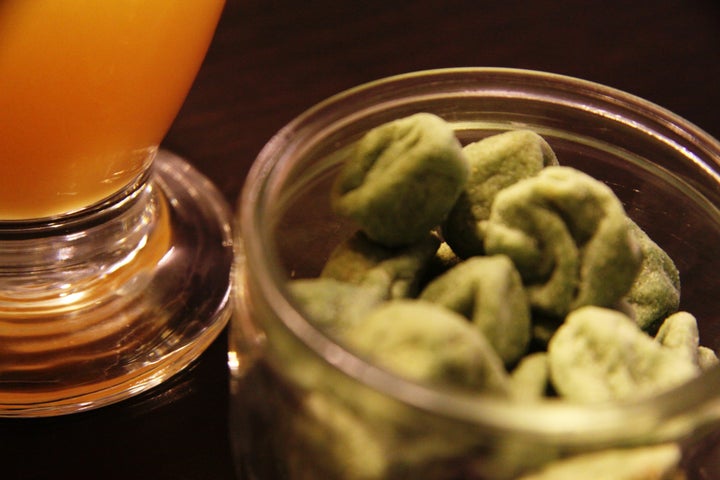 A Massachusetts man was arrested Friday after he allegedly threw a pair of jeans doused in wasabi sauce into his girlfriend's face after an argument.
The incident took place when the couple were in the victim's car after watching the Celtics lose Game 6 of their NBA conference final to the Miami Heat. The defendant, John McGuinness, was reportedly enraged after his girlfriend -- whose name has not yet been released -- received a text message from a male friend. The couple argued until the victim dropped McGuinness off at his home, cops told CBS.
But the altercation did not end there. McGuinness sent a text message to his 21-year-old girlfriend from his home, in which he threatened to throw a $200 pair of her jeans outside. In response, the victim drove back to the defendant's residence.
The woman found McGuinness, 22, standing on his lawn with the pair of jeans, which he had apparently doused in wasabi sauce. The defendant then forced down the window of his girlfriend's car and took her cell phone, prompting the victim to leave her vehicle, the Cape Cod Times reported.
McGuinness then allegedly threw the sauce-covered trousers in his girlfriend's face.
Related
Popular in the Community