The Instagram photos of the "Wasco Clown" are enough to make any coulrophobic break out into a cold sweat. They show someone dressed as a clown, at night, holding balloons in what would be otherwise non-threatening locations in Wasco as well as nearby communities such as Bakersfield and Delano.
The clown bears some resemblance to Pennywise, the evil character at the heart of Stephen King's "It" who was memorably portrayed by Tim Curry in the film of the same name.
Some of the photos posted online include captions which suggest there's more than one clown on the prowl:
In another image, the clown appears to be re-enacting a moment from "Singin' in the Rain," minus the raindrops and plus balloons:
Not everyone is spooked, though.
At least one person appears to have posed for a clown selfie:
One local news website claims the Wasco Clown photos are part of an art project from a husband-and-wife team who plan to post new images throughout the month.
Wasco police told the website they haven't had a criminal clown problem yet.
"I am unaware of any crimes committed by clowns," Wasco Police Sgt. Ian Chandler told the website. "We have had no reports of any assaults by a clown nor have we any arrests of any clowns at any time I have been here and I have been here two years."
In Bakersfield, police were less understanding.
"We will make arrests on this," Bakersfield Police Sgt. Joseph Grubbs told the Los Angeles Times. "We want this to stop."
Related
Before You Go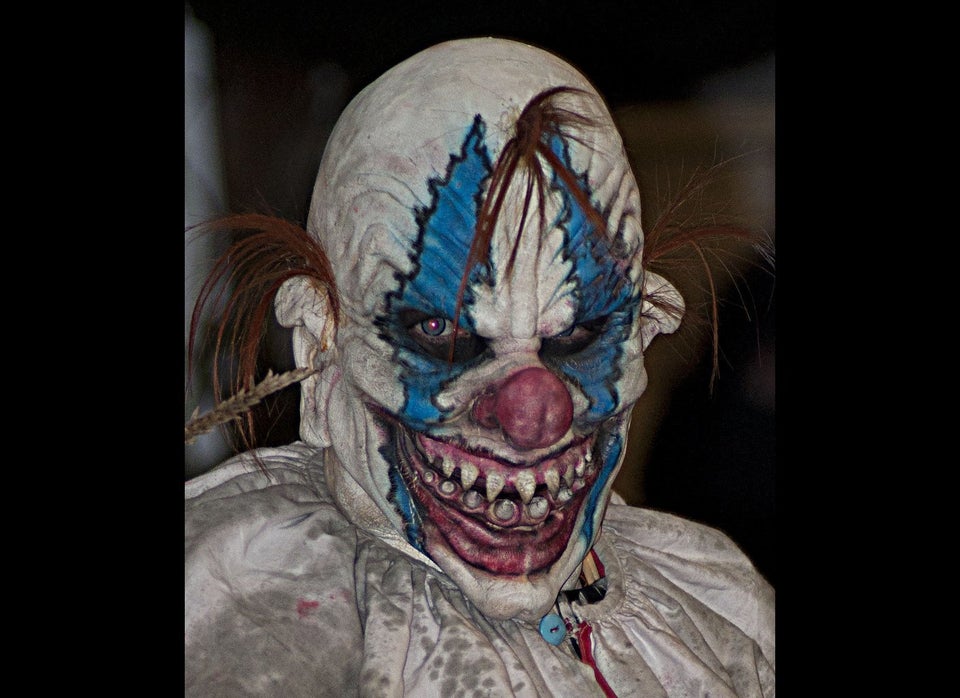 Creepy Clowns
Popular in the Community