Sugary sodas and other beverages will not face any new taxes in Washington state.
Voters on Tuesday supported a measure to block local governments from imposing new taxes on the products, despite an initiative to curb consumption of the drinks for health reasons.
Measure 1634 became known as "Yes! To Affordable Groceries." Corporations such as Coca-Cola, PepsiCo and Keurig Dr Pepper funded a reported $20 million campaign that advertised the tax as being for groceries, which are generally tax-exempt in the state, and not explicitly sweetened drinks.
Opponents of the measure argued that taxes on sugary drinks are beneficial because they significantly reduce sugar consumption. Eating or drinking too much sugar has been tied to health issues like obesity, which itself has been linked to diabetes, heart disease and cancer. 
One study published in 2016 found a 21 percent decrease in soda consumption and an increase in water consumption when a tax was imposed on sugar-sweetened beverages in Berkeley, California.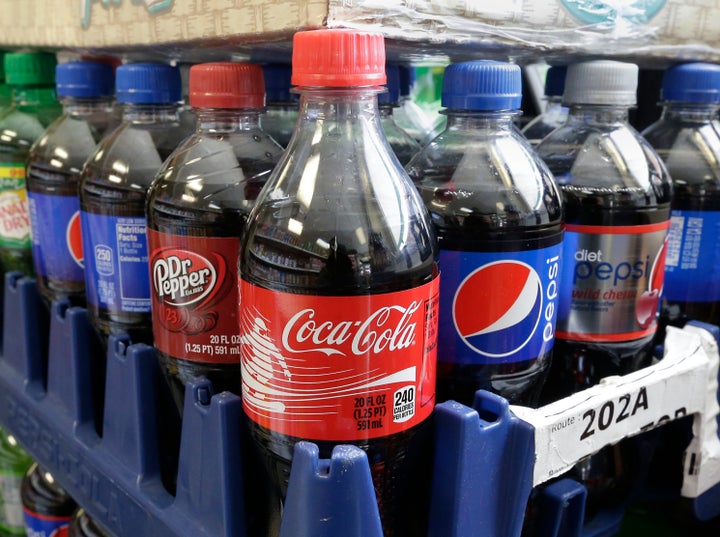 "Voters should reject I-1634 so that local governments can continue to decide for themselves how to best address these health issues in their communities," the publication said in an editorial. It also dismissed claims that essential "groceries" will face new taxes if a soda tax is imposed since most food items are already tax-exempt in Washington and reversing that is unlikely.
Advocates of the measure, in contrast, argued that individuals should be allowed to decide for themselves which products they want to buy without the government intervening.
"We think individuals should make their own choices about such matters without government coercion or monetary punishment," Washington's Spokesman-Review said in an editorial. "Education is a far better method of reducing consumption of unhealthy food."
Taxes on sugary drinks will remain in Washington's cities that have already imposed such measures, like Seattle, but the tax will not be allowed to increase.
Similar taxes are in places in cities such as San Francisco, Philadelphia and Oakland, California, even though California earlier this year banned any new taxes on food and beverages until 2031.
Oregon voters considered a similar measure to bar taxes on groceries on Tuesday. That measure did not pass.
Calling all HuffPost superfans!
Sign up for membership to become a founding member and help shape HuffPost's next chapter