The collapse of the Interstate 5 bridge around 7 p.m. apparently led to no fatalities, although it did drop at least two cars into the river and sent at least three people to the hospital. It still isn't clear what exactly compromised the bridge, but witnesses have told reporters that it appeared a truck carrying an oversized load clipped one of the bridge's girders just before the structure buckled.
The Times reports that, according to federal records, the bridge in question has a sufficiency rating of 57.4 out of 100, which is well below the state average of 80. Yet 759 other bridges have even worse marks.
As Seattle Weekly noted, just this week the Seattle section of the American Society of Civil Engineers, an infrastructure lobbying group, released its report card on the state's bridges, granting an aggregate score of C-minus "due to a lack of planned funding and inadequate maintenance." The report said there were "nearly 400 structurally deficient bridges in Washington State," and that "36 percent of Washington's bridges are past their design life of 50 years."
"Many bridges serve well past this limit, and as time passes, the cost of repairs increase and functionality decreases," the report card stated.
Built in 1955, the bridge that collapsed Thursday is 1,111 feet long and four lanes wide. It stands about 60 miles north of Seattle, between Mt. Vernon and Burlington. According to the site BridgeHunter.com, an average of 71,000 vehicles cross it each day.
The AP reported that according to a 2012 Skagit County Public Works Department report, 42 of the county's 108 bridges are at least 50 years old.

Before You Go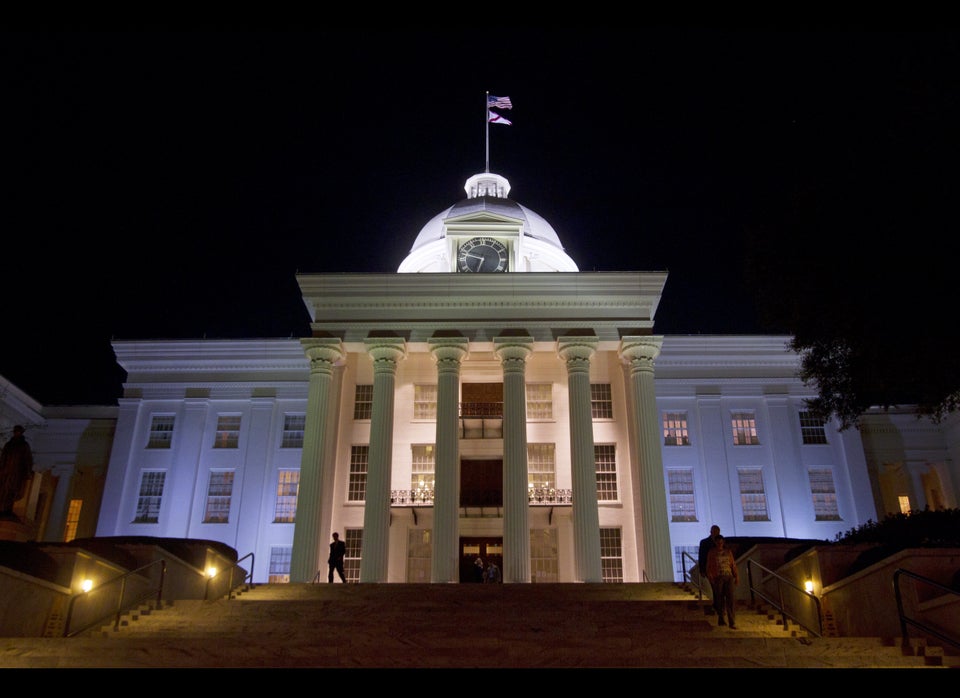 U.S. State Capitol Buildings
Popular in the Community