 NEW YORK -- One of America's most famous images, a painting of George Washington crossing the Delaware River, got much of the story wrong: The American commander wouldn't have stood triumphantly on a rowboat in daylight, but on a ferry bracing himself against a fierce snowstorm on Christmas night.
That's the historic scene depicted in a new painting that went on display this week at the New-York Historical Society museum in Manhattan.
"No one in his right mind would have stood up in a rowboat in that weather," artist Mort Kunstler said. "It would have capsized."
He told The Associated Press that he's "not knocking the original" – the well-known 1851 painting by German-born artist Emanuel Leutze, who Kunstler says "was glorifying Washington using what he knew at the time." But Kunstler said his new piece is aimed at righting the historical mistakes.
Washington and his troops crossed the Delaware from Pennsylvania to New Jersey to mount a surprise attack on Hessian forces at the Battle of Trenton on Dec. 26, 1776. The Americans killed 22 Hessians, wounded 98 and captured nearly 900 while losing only three of their own men.
It was a daring feat led by the man who would become the nation's first president, and boosted the morale of the fledgling American army.
Relying on military experts and historians, plus visits to the river site, Kunstler came up with a list of inaccuracies in Leutze's painting and set out to correct them in his new work.
The most obvious is that Washington would not have used the earliest stars-and-stripes flag that appears in the Leutze work; it wasn't adopted until 1777.
Instead of a rowboat, the troops probably boarded a flat-bottomed ferry big and stable enough to carry cannons, plus the horses to pull them, Kunstler said. Such boats were hitched to cables to stabilize them.
The Leutze painting shows the New Jersey shore clearly in the distance. But Kunstler says documents show a nor'easter had swept in that night, bringing freezing rain, hail and snow that would have cut the visibility.
The new painting shows a determined Washington holding onto a cannon, illuminated by a torch as he heads into battle outnumbered and underequipped.
His troops were a ragtag bunch. Instead of military uniforms, they likely wore hunting jackets and wool caps, Kunstler said.
While he was able to verify the weather, time of day and vessel type, the artist said, he based other details like clothing "on probability."
"I don't see any reason you can't make this scene dramatic and exciting – and historically correct," said Kunstler, an 81-year-old Brooklyn native.
His painting, entitled "Washington's Crossing: McKonkey's Ferry, Dec. 26, 1776," debuted Monday.
Leutze's painting is at the Metropolitan Museum of Art, on the other side of Central Park. But art lovers will have to wait a few more weeks before they can compare the two paintings in real life: The Leutze piece is in storage pending the opening of the new American Wing on Jan. 16.
"It's always been the one work of art people ask for," Met spokesman Harold Holzer said. The museum recently had the painting reframed in the style in which it was first shown in New York in 1895 at a charity benefiting Civil War soldiers.
Leutze "made the scene as dramatic as he could, and it obviously has had an impact on people," Holzer said.
Holzer, who is himself a historian, had planned to participate in Monday's presentation of Kunstler's painting.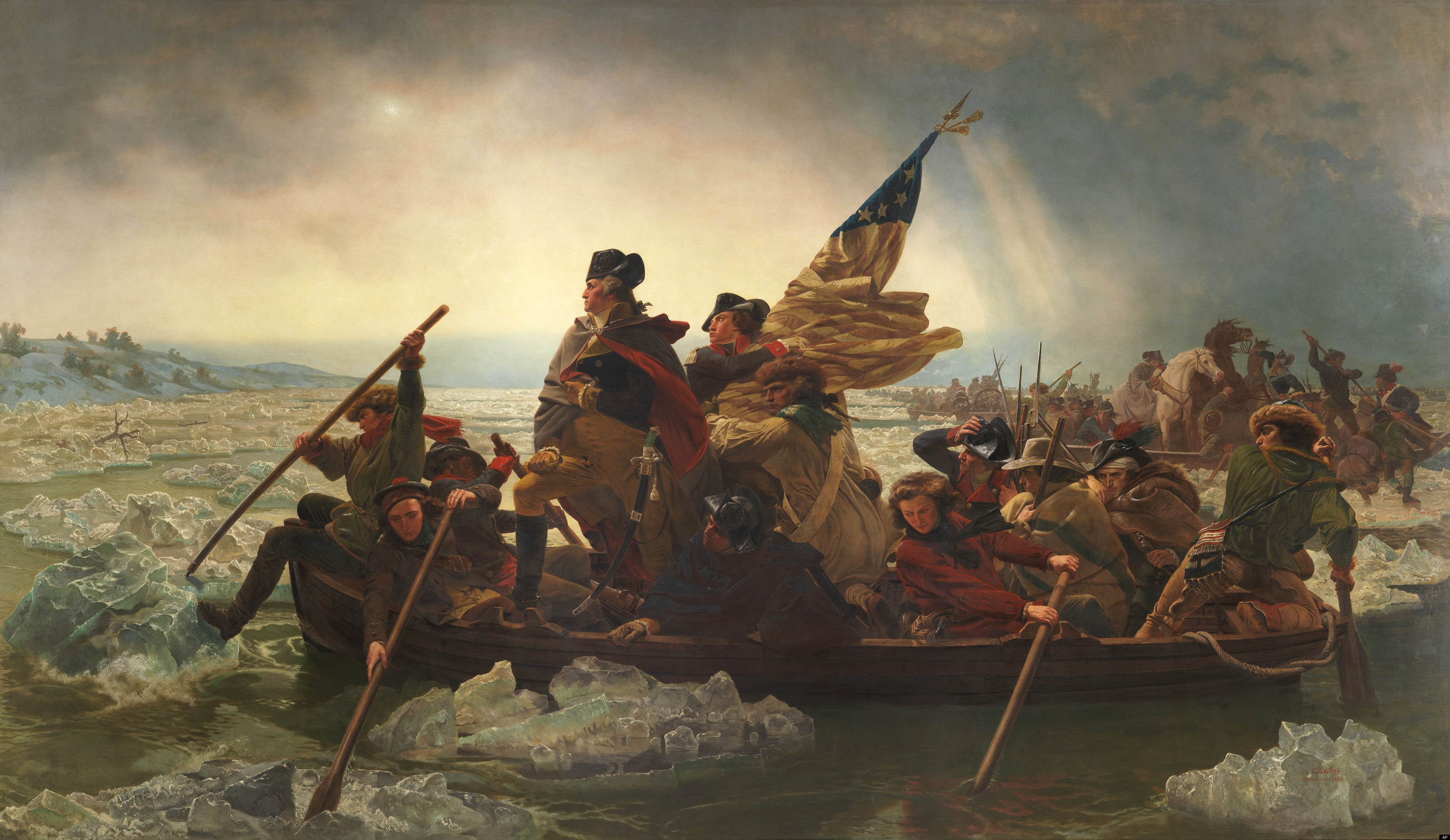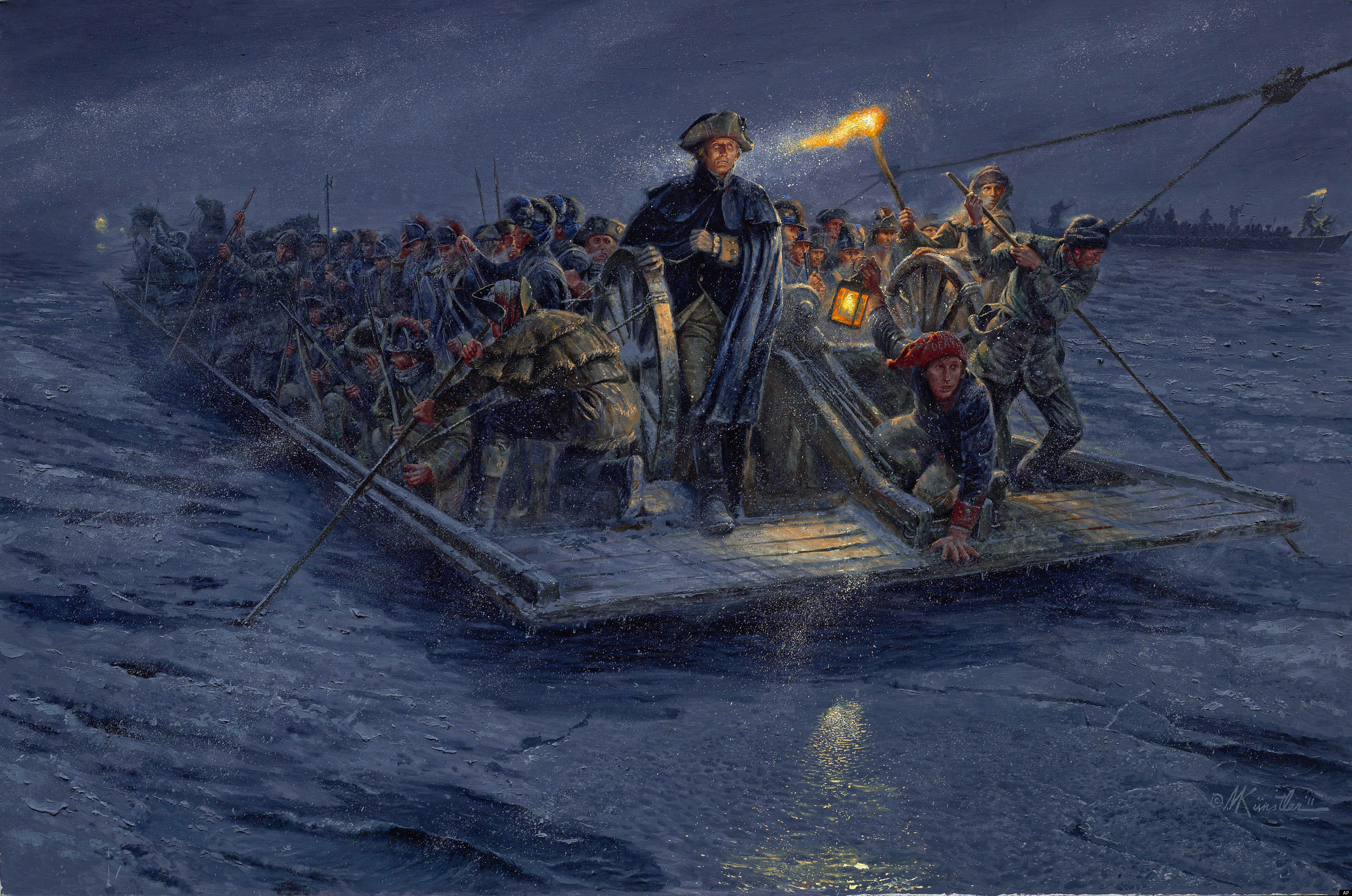 Related
Popular in the Community