A middle school teacher who entered the national spotlight after surveillance video showed two women groping and twerking on him last month is speaking out, saying he was afraid for his life and that what viewers saw "is not what happened at all."
Washington Tharpe, 40, told local outlet ABC7 News that he was just trying to pay for his gas at a Washington, D.C., convenience store on Oct. 7, and that the surveillance video that went viral captured just a portion of the terrifying encounter. 
The Tuesday interview with ABC7 is the first time Tharpe has publicly identified himself as the victim and told the full story of the convenience store incident.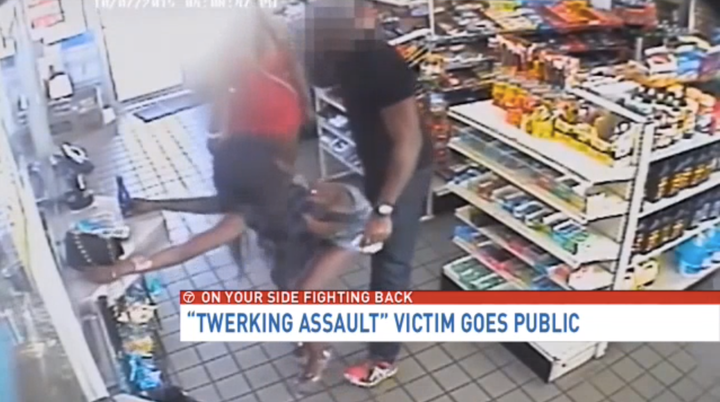 "She grabbed my private part in the front and my private part in the back," he recalled. "I said, 'OK, get off me. Stop.'"
When they refused, Tharpe, who is 6'2" and 230 pounds, tried to throw one of the women off him. To his surprise, she popped back up with startling ease.
The surveillance video ends there, but Tharpe said their antics didn't.
As he walked back to his car, he said the women followed him and tried to block his access to the door.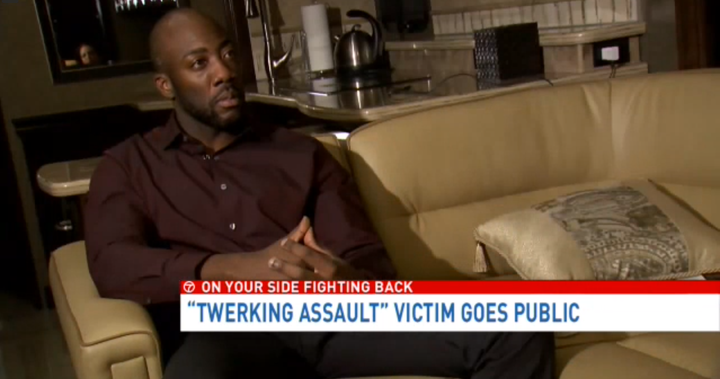 "They said, 'take us with you,'" he said. "I said 'no, I'm not taking you anywhere.'"
Tharpe said he got inside his car, and, thinking the encounter was over, pulled into a nearby car wash. But he then saw the women enter through the other side.
"I'm thinking, 'Oh shoot, they're about to kill me,'" he recalled. He then called the police.
Last week, 22-year-old Ayanna Marie Knight of Las Vegas was arrested and charged with third-degree sexual abuse. A second woman remains wanted for her role in the incident.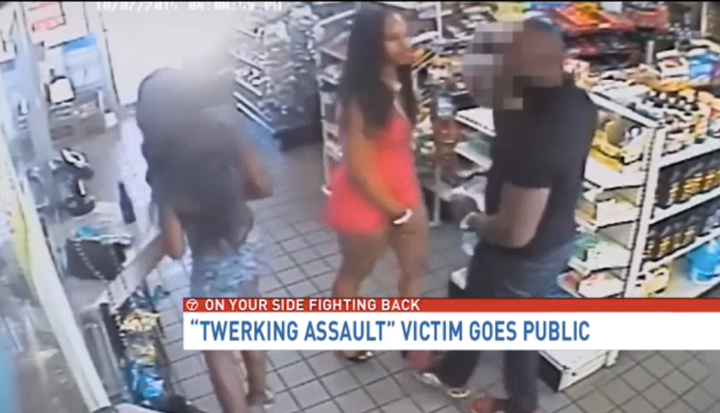 PHOTO GALLERY
Weird News: Strange, But True
Calling all HuffPost superfans!
Sign up for membership to become a founding member and help shape HuffPost's next chapter