Washington, D.C., voters appear to be ready to legalize marijuana, according to a new poll that puts support at 65 percent.
The NBC4/Washington Post/Marist poll's finding that district voters support legalization by amost a 2-1 margin "is the highest support ever for a marijuana legalization ballot initiative," Adam Eidinger, chair of D.C. Cannabis Campaign, the group backing the legalization measure, said in a statement. "It vindicates the work of this campaign so far, but we still have more work to do turning out the vote come Election Day."
On Nov. 4, D.C. voters will decide Initiative 71, which would legalize adult marijuana use, possession of up to two ounces, and home cultivation of up to six marijuana plants for personal use. The sale of marijuana would remain illegal. The D.C. Council is considering a separate bill that would allow the regulation and taxation of marijuana.
The new poll suggests D.C. will join Washington state and Colorado in legalizing recreational marijuana. Just days before Washington state voters legalized recreational marijuana in 2012, Public Policy Polling found 53 percent support for the measure. The day before Colorado voters approved marijuana for recreational use by adults, PPP found 52 percent support.
"Voters are relating to the message that legalization will end D.C.'s rampant discrimination when it comes marijuana enforcement," said Dr. Malik Burnett, D.C. Policy Manager for the Drug Policy Alliance, in a statement.
According to the Washington Lawyers' Committee, arrest statistics from 2009 to 2011 revealed that nine out of 10 people arrested for drugs in Washington were black, though blacks make up just slightly more than half of the city's population. Yet government surveys show that blacks are no more likely than whites to use the drug.
A marijuana activist criticized The Washington Post for editorializing against legalization.
"At the very moment this Washington Post poll was in the field, the paper's own editorial board was circulating a 'Reefer Madness'-style, error-laden screed urging D.C. voters to reject legalization," Marijuana Majority's Tom Angell told The Huffington Post. A Sunday Post editorial urged D.C. voters to "reject the rush to marijuana."
"It looks like that didn't work," Angell said of the editorial. "No matter how hard prohibitionists try to spread scare stories about legalization, poll after poll confirms that this is a mainstream issue supported by a growing majority of the public."
Kevin Sabet, co-founder of anti-legalization group Project SAM, said he sees the poll numbers differently.
"I think it represents the fact that the 'Yes' side has spent hundreds of thousands of dollars raised outside the District on its messaging," Sabet said. "As voters hear more about why marijuana and marijuana businesses are not good for the District, I expect the gap to narrow."
Voters in three states will decide on new marijuana laws in November. Oregon and Alaska voters will cast ballots on the legalization of recreational marijuana, while voters in Florida will decide on a medical marijuana ballot measure.
Before You Go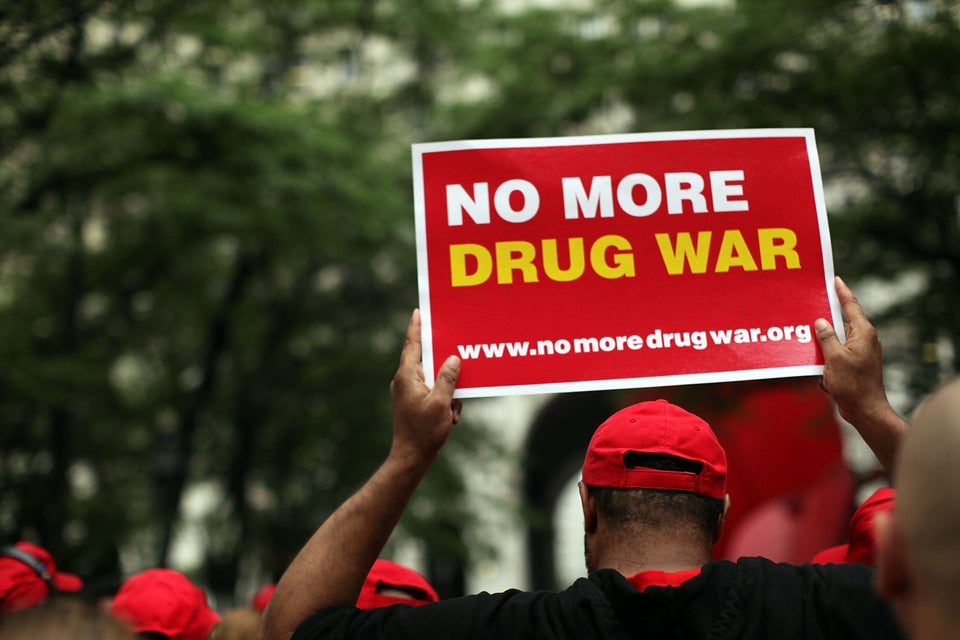 27 Reasons Why The U.S. Shouldn't Lead The War On Drugs
Popular in the Community