WASHINGTON -- If city leaders across the U.S. want to make meaningful change in their police departments, they could do worse than to look to Washington, D.C. Not to federal bureaucrats, necessarily, but rather to the local officers who police the city.
A report released Thursday by the D.C. city auditor's office takes a look at the past 17 years of reform within the Metropolitan Police Department in Washington, one of the first agencies to go through the same Justice Department reform process currently underway in Ferguson, Missouri. D.C.'s review came about in 1999, when MPD officers killed more residents per capita than police in any other major city in the U.S.
As part of a 2001 agreement between the Justice Department and D.C., the Metropolitan Police Department adopted a "broad set of reforms" regarding the use of force, with the goal of creating a "culture of accountability" in the department. The District isn't legally obligated to maintain the reforms anymore, but the Office of the District of Columbia Auditor asked for the review, and Thursday's report is believed to be the first of its kind to take a look at the long-term durability of the reforms put in place after independent monitoring.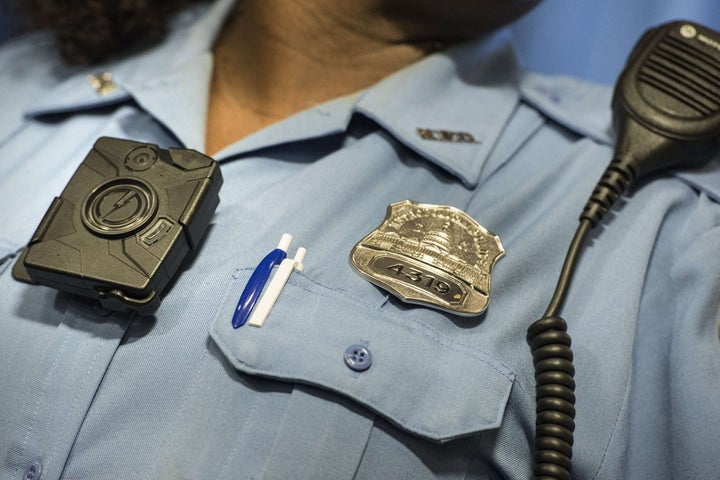 In 2001, the DOJ examined a random sample of use-of-force incidents by Washington police and found that 15 percent of them involved excessive use of force. By contrast, the department says, a well-managed and well-supervised department would only see excessive force in 1 to 2 percent of cases.
The DOJ found that even though the force used was lawful in some cases, it could have been avoided. Many of the use-of-force incidents involved off-duty officers and involved alcohol in some way. In approximately one-third of incidents in the DOJ sample, the suspect was charged with "assault on a police officer."
Years later, the MPD looks much different than it once did. The new report found "no evidence that the excessive use of force has reemerged as a problem within MPD" and concludes that the department is "plainly a very different, and much better, law enforcement agency than it was when DOJ began its investigation in 1999."
Although it found "significant" deficiencies in some areas -- including delays in investigations of officer-involved shootings, as well as use-of-force policies and reporting requirements that need revision -- the ODCA says those shortcomings are "eminently remediable."
"In a time of extraordinary national attention on the conduct of law enforcement agencies and their relationship to the communities they serve, MPD operates from a position of substantial strength," Michael Bromwich, a former Justice Department inspector general, wrote in the report.
"Indeed, [MPD] transformed itself into a leader on these issues, a police department that many other law enforcement agencies turn to for advice and guidance," Bromwich wrote.
None of this, of course, is to say that abuse of police power is no longer a concern in D.C. A recent probe by WAMU News and the Investigative Reporting Workshop at American University examined how D.C. police use the misdemeanor "assault on police officer" statute. That investigation found that the statute is often used to charge people for behavior like wiggling while handcuffed, or bracing a hand on the steering wheel during an arrest, and that 90 percent of the people charged under the statute were black. The ODCA report recommends that this statute be changed to better define what qualifies as an "assault" on an officer.
When the Justice Department began its investigation into the MPD in 1999, the police chief was Charles Ramsey, who went on to head the Philadelphia Police Department and co-chair the Presidential Task Force on 21st Century Policing. Ramsey was recently named as a civil rights consultant to the Chicago Police Department, which is now under DOJ investigation.
CORRECTION: An earlier version of this story stated that in 2011, the DOJ examined a random sample of use-of-force incidents by Washington police. In fact, it did so in 2001.
Popular in the Community