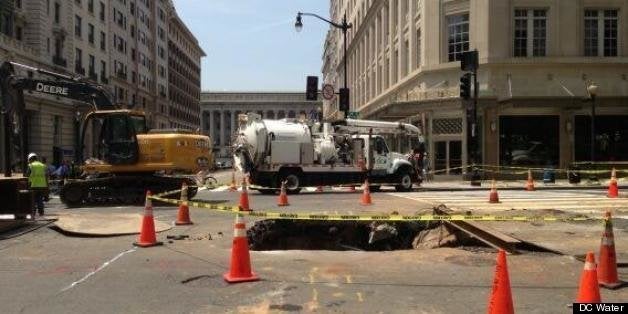 Wondering what it looks like inside the sinkhole that's been fouling up downtown D.C. traffic since Tuesday?
Oh, and guess what. That sinkhole's got family:
Which gives you a little longer to walk over to Ceiba, for its lemonade-out-of-lemons $5 "Sinkhole De Mayo" cocktail -- Appleton VX Rum, house made sour mix, pineapple juice and a shot of grenadine -- which the restaurant, just one block away from the traffic-impeding crater, promises will be on the menu until D.C.'s sinkhole is fixed.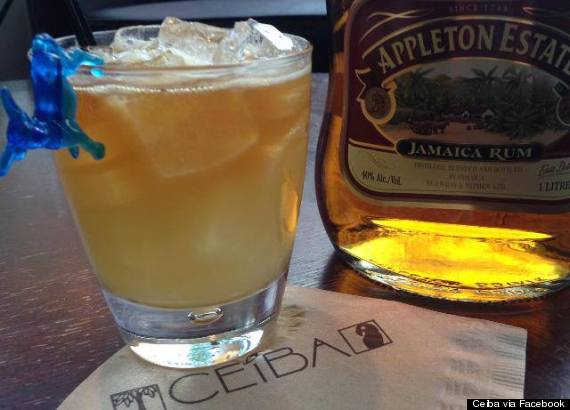 Maybe a drink would help.
And while we've got you, anyone else find the tiniest bit of irony in the road literally falling apart outside the headquarters of these folks?
PHOTO GALLERY
Gigantic Sinkholes
BEFORE YOU GO