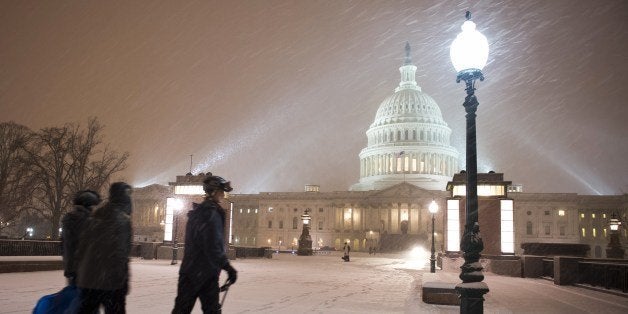 It's the biggest snowfall in Washington since 2010's Snowmageddon!
What's closed in D.C. on Thursday? Just about everything: Schools, airport runways, the federal government.
"You have to drive waaayyyy below the speed limit," Sgt. Mark Cummings of the Maryland State Police told the Washington Post.
Washington being Washington, the snow has not only paralyzed the city, but also brought out the political "funnies":
Twitter, like the area itself, is blanked in snow -- here's what it's looking like in and around the nation's capital:
Eater D.C. is keeping tabs on what restaurants are open (and cheap), for those who didn't brave long lines to stock up on bread, eggs and other French toast ingredients.
Let us know in the comments (or on Twitter -- @HuffPostDC) what it looks like outside your window. Unless you're off, like, sunbathing in the tropics. We can't handle the thought of that right now, to be perfectly frank.
Popular in the Community